Hard Numbers: Chinese travel bug, Iran on the high seas, another mass shooting in Serbia, Proud Boys found guilty, Peru's unlucky shoe criminals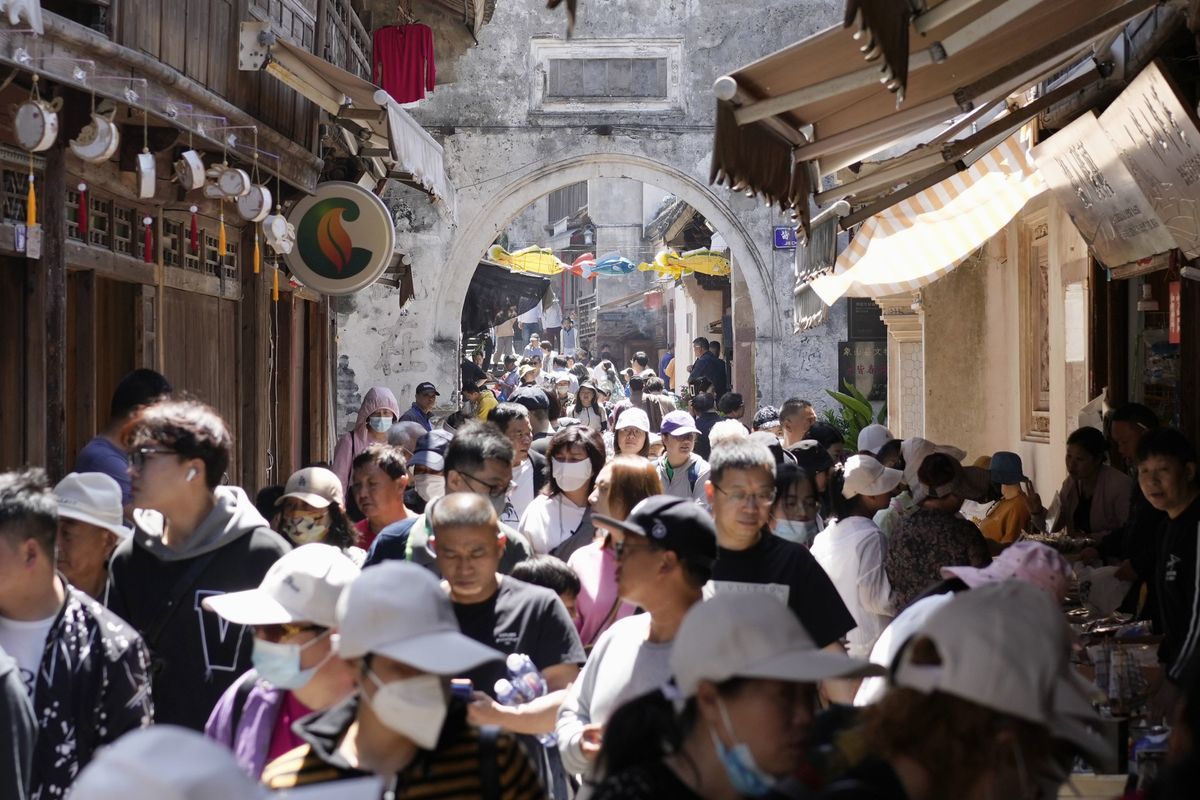 Reuters
274 million: Restless after years of restrictions on their movement, Chinese travelers made 274 million domestic trips during the recent five-day May Day holiday, 19% more than during that same period in 2019, before COVID hit. Analysts say this jump is yet another sign of China's economic rebound.

---
8: Still reeling from a mass shooting at a school in Belgrade earlier this week, Serbs experienced another mass shooting Thursday when a gunman went on a rampage across several villages outside the capital, killing at least eight people. While mass shootings aren't common in Serbia, many weapons left over from the Balkan wars are still circulating throughout the country.
2: For the second time in under a week, Iran has seized a commercial oil tanker in the region. The first was bound for Texas, but the second was heading to the UAE port of Fujairah, making the motive less clear. Some say the Iranians are acting out after the US last month redirected a tanker delivering Iranian crude oil to … China.
4: Four members of the far-right Proud Boys organization – including longtime chairman Enrique Tarrio – have been found guilty of seditious conspiracy for their role in the US Capitol riots. The Proud Boys, who espouse racist and antisemitic ideology, were among the most violent actors on Jan. 6. The conspiracy charges alone could send them to jail for up to 50 years.
13,000:
Criminals in the central Peruvian city of Huancayo ransacked a shoe store, getting away with
$13,000
worth of sneakers. But when it comes to turning a profit, they face one big problem: All the stolen shoes are for the right foot!