Hard Numbers: France's unions start to look like Grinches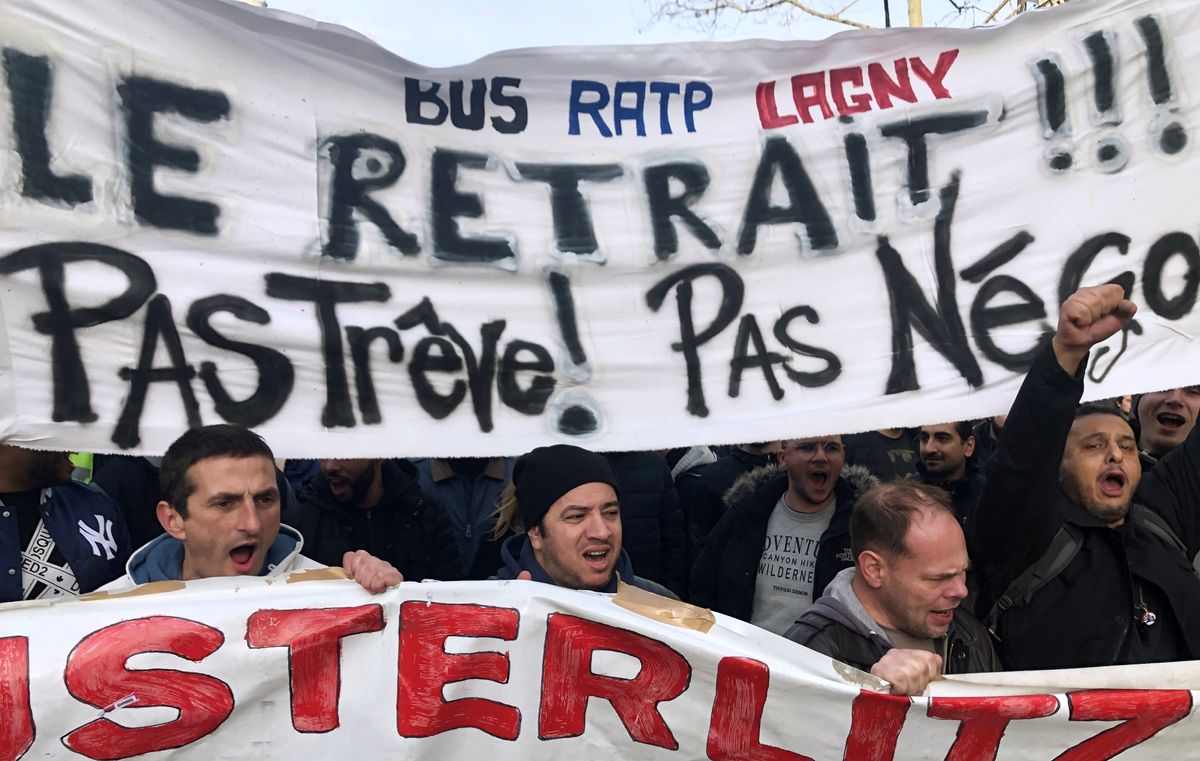 55: Ongoing strikes over a proposed pension reform have brought Paris to a standstill, with major train services shuttered. But as the holidays near, public opinion is shifting against the unions behind those work stoppages: 55 percent of people surveyed by Le Figaro newspaper said it's "unacceptable" for strikes to continue over the holiday period.
---
173: Myanmar's navy detained 173 Rohingya Muslims in a boat off the country's southern coast, a worrying sign that members of the minority group are making dangerous sea journeys to avoid persecution by the military. Last week, dozens of other Rohingya who tried to flee by boat appeared in a Myanmar court to face charges of "traveling illegally."
70,000: The number of migrants and refugees going to Europe from Turkey has nearly doubled this year, with some 70,000 arrivals. The surge has raised questions about whether Turkey is honoring the terms of its migrant deal with the EU, in which Ankara is supposed to let through only the most "vulnerable" migrants.
1:
The wealthiest
one percent
of adults in Lebanon receive a quarter of the national income, and the top 0.1% take as much as the bottom 50%. That level of income inequality is part of what sparked the recent nationwide anti-government protests.