Hard Numbers: Pakistan's train wreck, G7 global tax agreement, Nigeria vs Twitter, Ukraine-Wales trek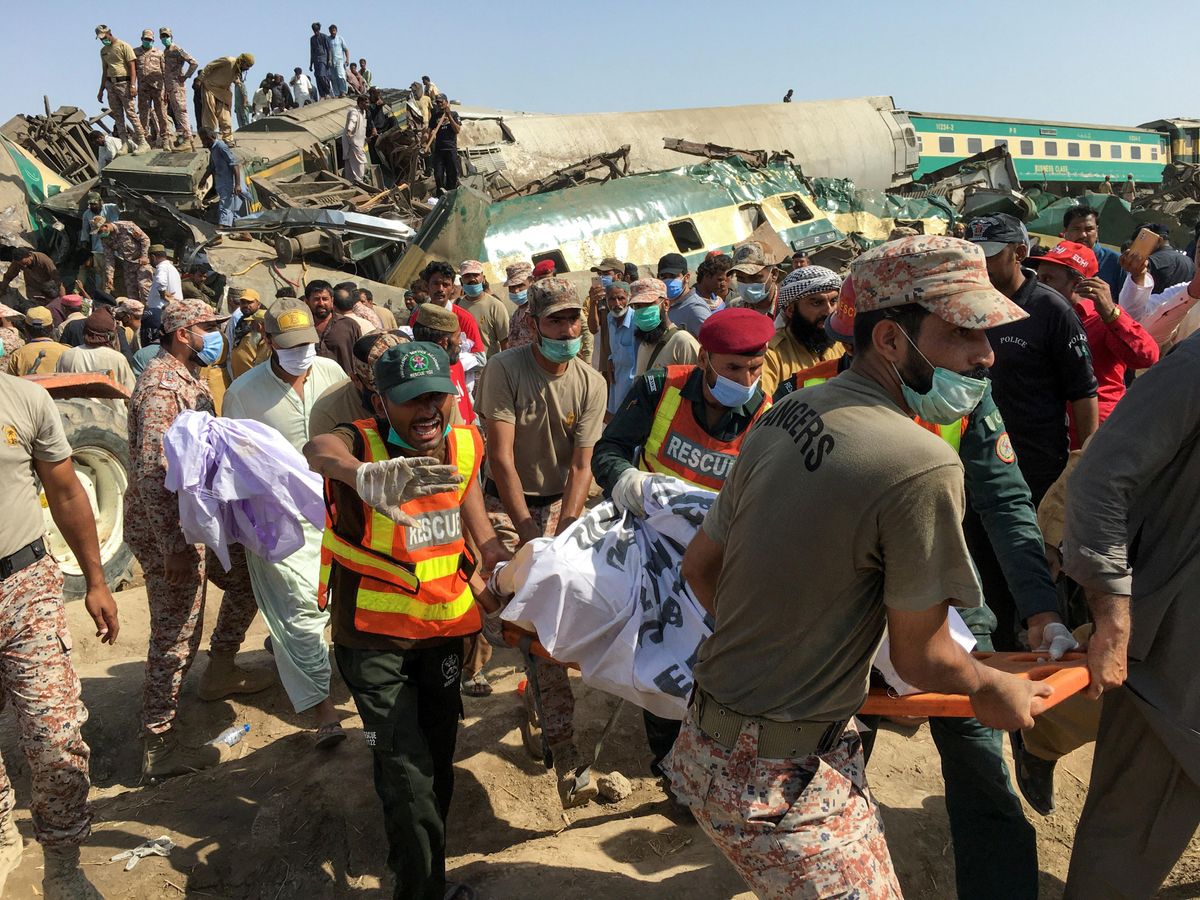 40: At least 40 people were killed and scores more injured when two trains collided Sunday in the Ghotki district in southern Pakistan. Prime Minister Imran Khan said he was "shocked" by the accident, but analysts say it's just the latest in a string of transit accidents caused by poor infrastructure and lax regulation in the country. According to Pakistan Railways data, there were 757 train accidents between 2012 and 2017.
---
15: Finance ministers from the Group of 7 countries — US, UK, Germany, France, Canada, Japan, and Italy — have agreed to a global minimum tax of 15 percent for large corporations, regardless of where the companies are based. It's a massive breakthrough after years of negotiations, though the provision still needs approval from 139 member states and relevant jurisdictions at the Organization for Economic Cooperation and Development.

2: Nigerian President Muhammadu Buhari banned millions of Nigerians from logging into their Twitter accounts, just two days after the platform deleted one of his tweets in which he threatened secessionist groups in the country's south. Nigeria's attorney general said anyone caught flouting the ban will be prosecuted, though Nigerians appear to be taking to the platform to protest anyway.
5,000: A woman has arrived in Wales after walking 5,000 miles from Ukraine to raise awareness for ovarian cancer. Nearly three years after Ursula Martin, a cancer survivor, began her trek in the Ukrainian capital of Kyiv, she arrived back to her home county of Powys, Wales. "I feel great," she said.