Hard Numbers: Rohingya camp burns, angry Czechs, bloodbath in Niger, another US mass shooting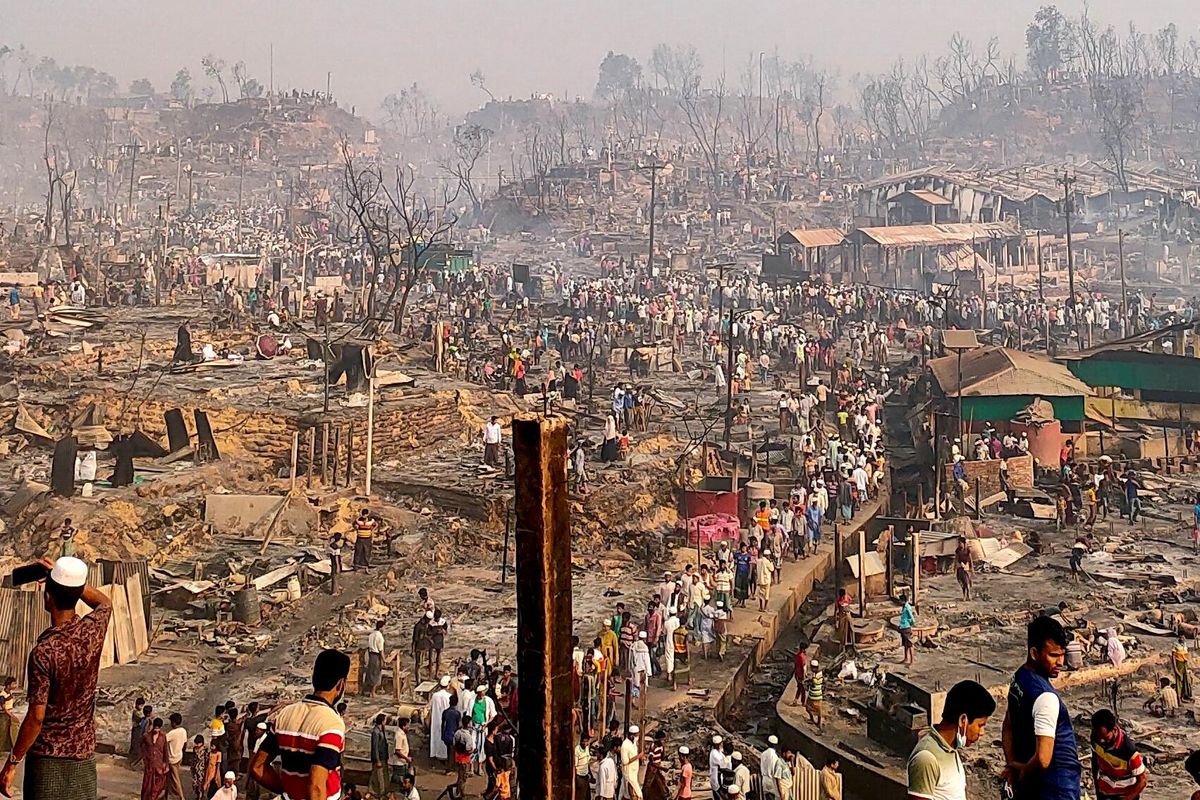 REUTERS/Ro Yassin Abdumonab
50,000: At least 50,000 Rohingya refugees are now homeless after a deadly fire at camp in Cox's Bazar, Bangladesh . Such blazes are common in these overcrowded facilities, where over 700,000 Rohingya refugees have been resettled by aid groups after fleeing genocide in neighboring Myanmar.
---
20,000: Czech anti-government protesters painted more than 20,000 white crosses on cobblestones in Prague to blast Prime Minister Prime Minister Andrej Babiš's pandemic response and fresh lockdowns on the one-year anniversary of the country's first COVID fatality (the death toll is now 24,810). The increasingly unpopular Babiš faces voters in the fall — and the Pirate Party is now leading the polls.
137: A total of 137 people have died in a string of recent attacks carried out by suspected Islamic State militants riding on motorbikes in Niger. The appalling security situation is a major test for newly elected President Mohamed Bazoum, and comes as former colonial power France mulls whether or not to increase the number of troops it sends to help Sahel countries fight extremism.
10:
A 21-year-old man has been
charged
with 10 counts of murder after the latest US mass shooting in Boulder, Colorado. The tragedy occurred on Monday, just after a local court
blocked
a citywide ban on assault weapons precisely enacted to prevent such massacres, and while the country is still reeling from the
political aftermath
of last week's shooting spree in Atlanta, Georgia.