Hard Numbers: Thai protesters to face charges, Bulgaria's COVID surge, French police raid migrant camp, Shanghai airport sees outbreak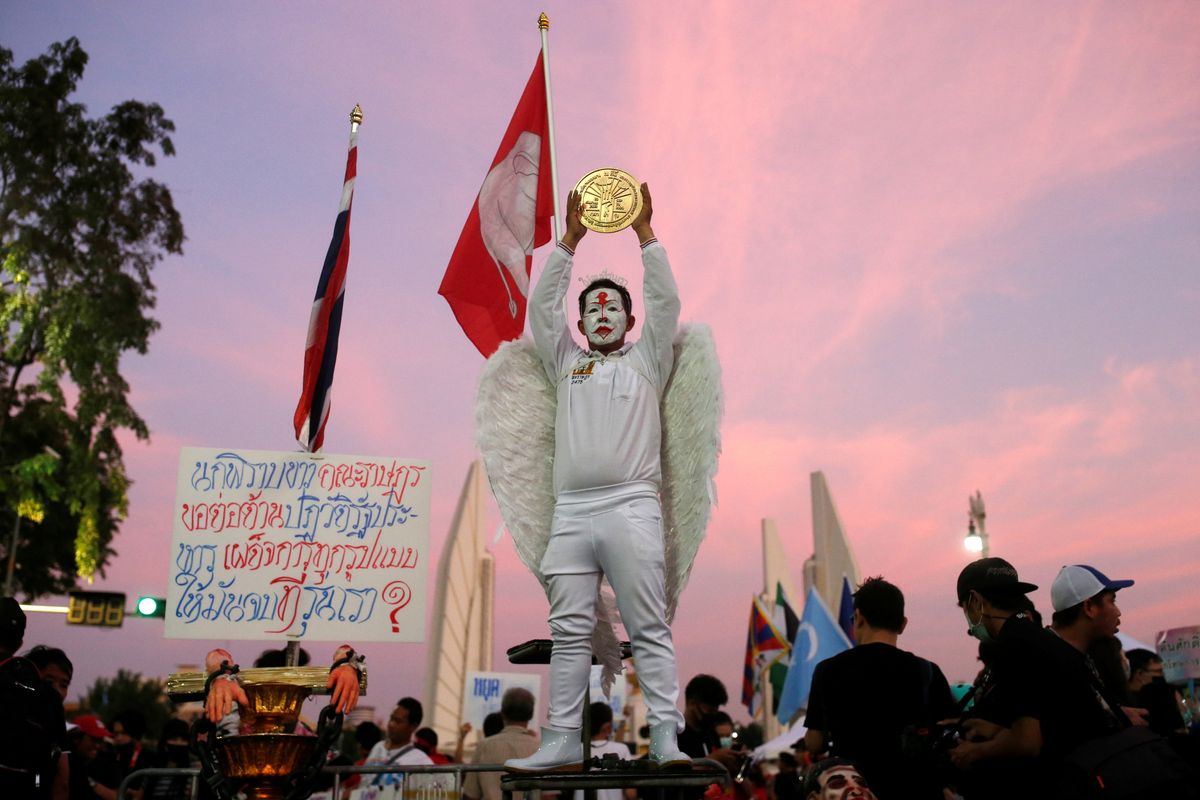 7: Thai prosecutors will bring charges against seven leaders of the recent anti-government protests, under a strict law that prohibits insults against the Thai monarchy. The anti-government activists, who want to rewrite the constitution to reduce royal power and are calling for the PM to resign, face up to 15 years in prison for questioning the authority of the King.
---
44: After appearing to mostly contain the coronavirus pandemic in the spring, Bulgaria is now grappling with one of the worst outbreaks in the world, with up to 44 percent of all COVID tests conducted over the past week turning out positive results. Even as the death rate soars and hospitals run out of beds, Bulgaria's prime minister — who recently recovered from COVID— has resisted implementing a national lockdown, saying the country needs "a working economy."

500: The French government will investigate a violent police raid on a makeshift migrant camp in Paris on Monday night. Police used tear gas to disperse the inhabitants of some 500 migrant tents in the iconic Place de la République. Most of the refugees there had recently arrived from Afghanistan.
17,000: More than 17,000 airport workers in Shanghai were tested for COVID in just one night after a handful of new coronavirus cases were linked to a single cargo unit. Airport officials said that high-risk workers will now be able to get a COVID vaccine for emergency use (the Chinese government has given approval for vaccines to be distributed in some instances before clinical trials are completed, a move that's been broadly criticized by European and American scientists).