Hard Numbers: Turkish-Russian antibody clash, Arab world gets 1st female PM, hidden debt to China, US leads rich world in COVID deaths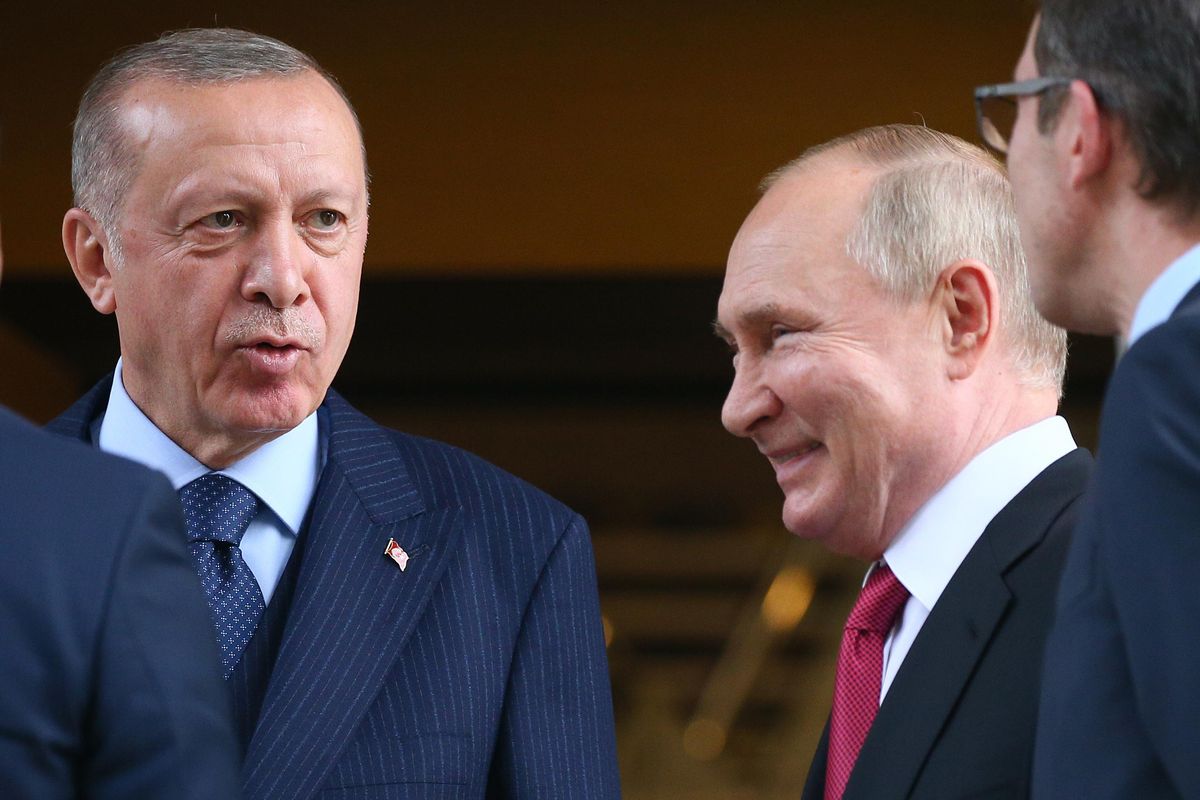 Vladimir Smirnov/TASS
1,000: Mine's bigger than yours! At a meeting with Turkish President Recep Erdogan, Russian President Vladimir Putin — who recently left a precautionary quarantine — boasted a COVID antibody level of "15 or 16." But Erdogan was not impressed. "It's very low," scoffed the Turkish president, "mine, for example, is above 1,000."
---
1: Tunisian President Kaies Saied has appointed Najla Bouden Ramadhane to be the country's next prime minister, more than a month later than he initially promised. Ramadhane, a university professor and geologist, will be the first female head of government in Tunisia, and anywhere in the Arab world.
385 billion: Low- and middle-income countries with infrastructure projects financed by China's flagship Belt and Road Initiative owe Beijing and Chinese banks $385 billion more than previously thought. A new study says its mostly state-owned companies with opaque balance sheets that are on the hook for the hidden debt.
8:
Adjusting for population size, America's COVID death rate is now eight times higher than the average in all other high-income nations,
according
to
The Economist
. This is largely due to a slowdown in vaccinations caused by vaccine hesitancy and skepticism.