Hard Numbers: Xi's tea party, Hamburg church shooting, deadly DRC attack, Russians favoring China, blight of the living dead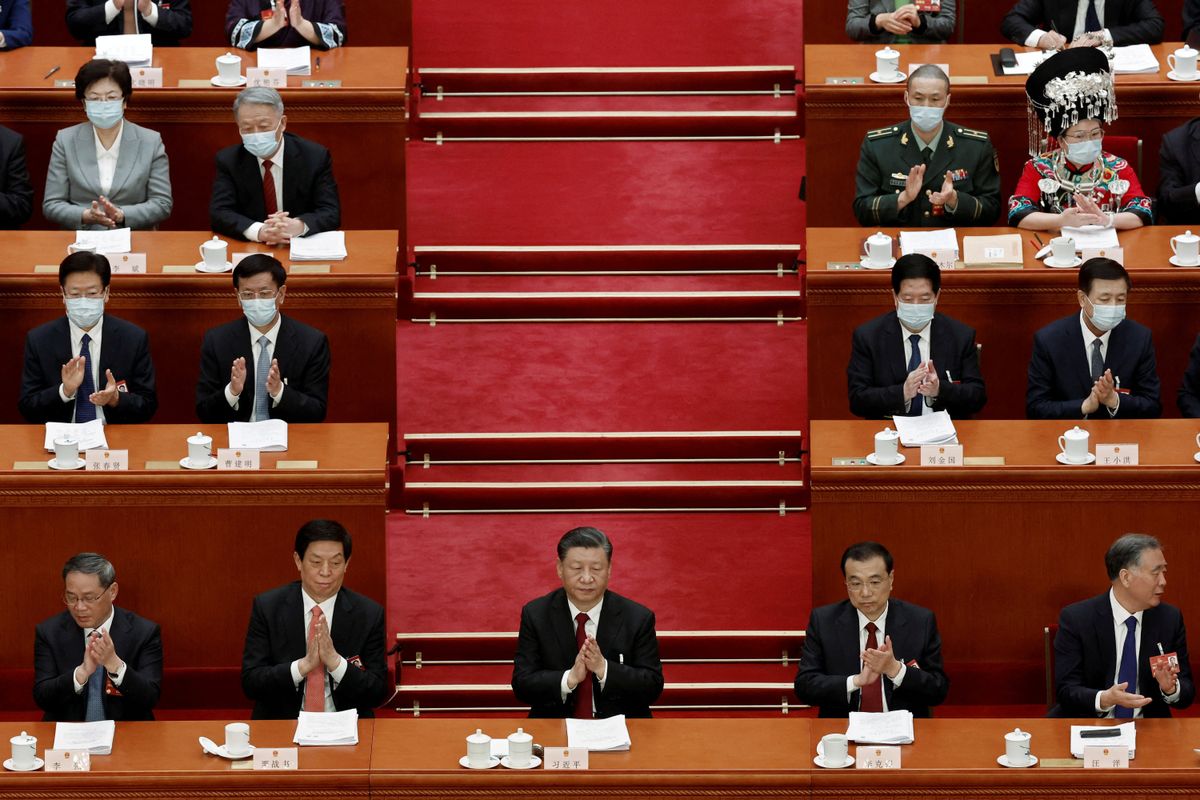 REUTERS/Thomas Peter
2: He's got a thirst for power. Keeping your tea hot is a symbol of political relevance in China, and President Xi Jinping is setting himself apart at this year's National People's Congress by having … two tea cups placed before him (and just one for everyone else).
---
7: A shooting late Thursday at a Jehovah's Witness church in Hamburg, Germany, claimed the lives of at least seven people, reportedly including the perpetrator. Police in the northern German city arrived on the scene quickly — before the last gunshot was fired inside — and are looking for a motive.
36: An attack in the eastern part of the Democratic Republic of the Congo has left 36 people dead. Authorities believe the ISIS-affiliated group Allied Democratic Forces, which has killed an estimated 6,000 people since 2013, is responsible.
85: A new Levada poll shows that 85% of people in Russia view China positively, the highest of any foreign nation. The US and EU unsurprisingly rank low, at 14% and 18%, respectively, though both are seen slightly more favorably by Russian youth, reflecting the influence of disparate information channels.
48,500:
Get ready for World Spore Z … Scientists have revived a 48,500-year-old virus in an effort to test the potential infectiousness of long-preserved diseases that are now being exposed by receding Arctic permafrost. Scientists have reason to worry: There's
a history
of humans being infected by ancient illnesses previously hidden beneath the ice.