BIG STORY, SMALL COUNTRY: SRI LANKA'S POLITICAL CRISIS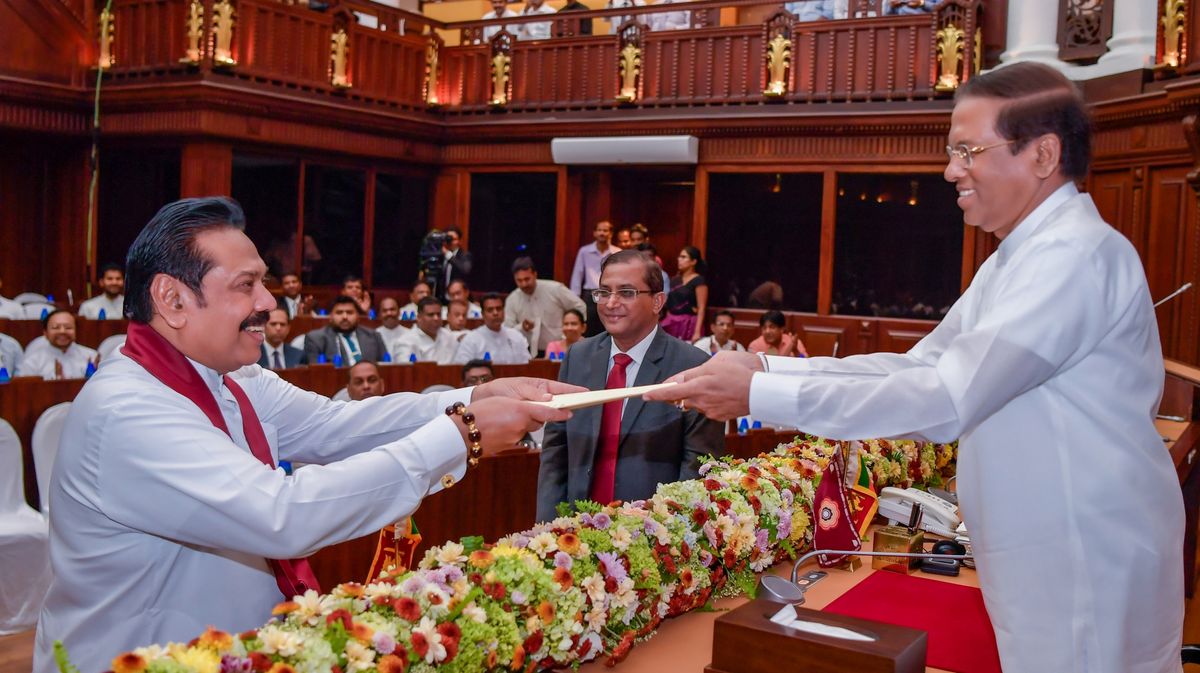 President Maithripala Sirisena pushed Sri Lanka, an island nation of 21 million, people into political crisis on October 26 by firing his prime minister, Ranil Wickremesinghe, and replacing him with a highly controversial former rival: ex-president Mahinda Rajapaksa.
---
Mr. Wickremesinghe, who has clashed with Sirisena over a number of issues, has refused to accept the move. Sri Lanka's parliament can't weigh in right away because President Sirisena has imposed a three-week recess on the body. It's not clear what will happen when that period ends, but two men now claim to be running the country, and tensions are rising in the streets.
For now, at least, this marks a major comeback for Rajapaksa, a popular but controversial figure whose successful bid to end a decades-long civil war in 2009 has been tainted by international accusations of war crimes. During his tenure as president, Mr. Rajapaska also opened Sri Lanka to Chinese investments at a clip that has recently raised concerns. Last year, for example, China took control for 99 years of a major new port project begun under Mr. Rajapaksa's administration, after the country couldn't pay back the loans Beijing had issued to help build it.
The geopolitical angle: Sri Lanka is one of several key points of contention between Beijing and New Delhi as China seeks to broaden its commercial and strategic presence in the Indian Ocean. By bringing back his rival, Rajapaksa, Sirisena is hoping, among other things, to reengage China. Why? Sri Lanka's economy is sputtering, and the island nation is growing short of cash. China has more to lend than India, and it's less concerned than India with the risk of throwing good money after bad in a country with volatile politics. The ousted Wickremesinghe tried to balance Sri Lanka's relations with India and China. Rajapaksa will likely seek to tilt back in China's direction, whatever India's objections.
For the moment, Rajapaksa's return is a point for China in its battle with India for regional influence. As we wrote in February, India chalked up its own win in the tiny island nation of the Maldives earlier this year. Make no mistake, the competition for influence across the Indian Ocean is a story that will only intensify.