First Past the Peace: Colombia's Presidential Election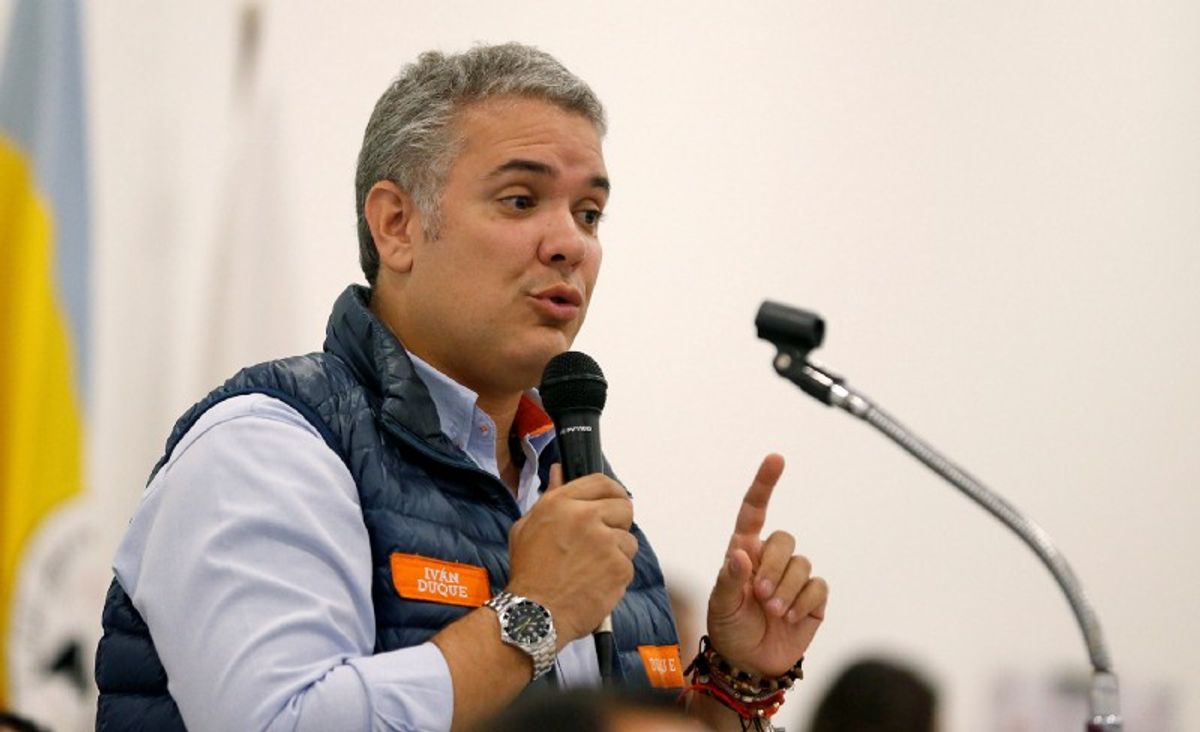 This Sunday, Colombians go to the polls in the first presidential election since a controversial peace deal ended half a century of conflict with the leftist guerrillas of the FARC.
---
The candidate topping polls at the moment is the youthful Ivan Duque (pictured above), a security-oriented, business-friendly lawmaker from the right who has criticized the peace deal for being too lenient. Duque is backed by hardline former President Alvaro Uribe, who is still a political kingmaker in the country.
Duque's nearest challenger is Gustavo Petro, a left wing former mayor of the capital, Bogota, who once belonged to a guerrilla group. Petro's program takes square aim at inequality, with higher taxes on land and companies, and seeks to wean the Colombian economy from its dependence on oil and coal.
Both men are pitching a kind of change to the Colombian people — for Duque that means taking a harder line on security than current President Juan Manuel Santos. Petro, for his part, represents a broader repudiation of the center-right political class that has traditionally run the country.
The ideological gulf between the two men atop the polls speaks to the extraordinary polarization of Colombian society as the country deals with the challenges of peace, corruption, economic growth and, now, an influx of Venezuelan refugees that is straining infrastructure and nerves.
If no one wins more than 50 percent on Sunday, a runoff would be held in June.