Politics and Pilgrimage: The Hajj Begins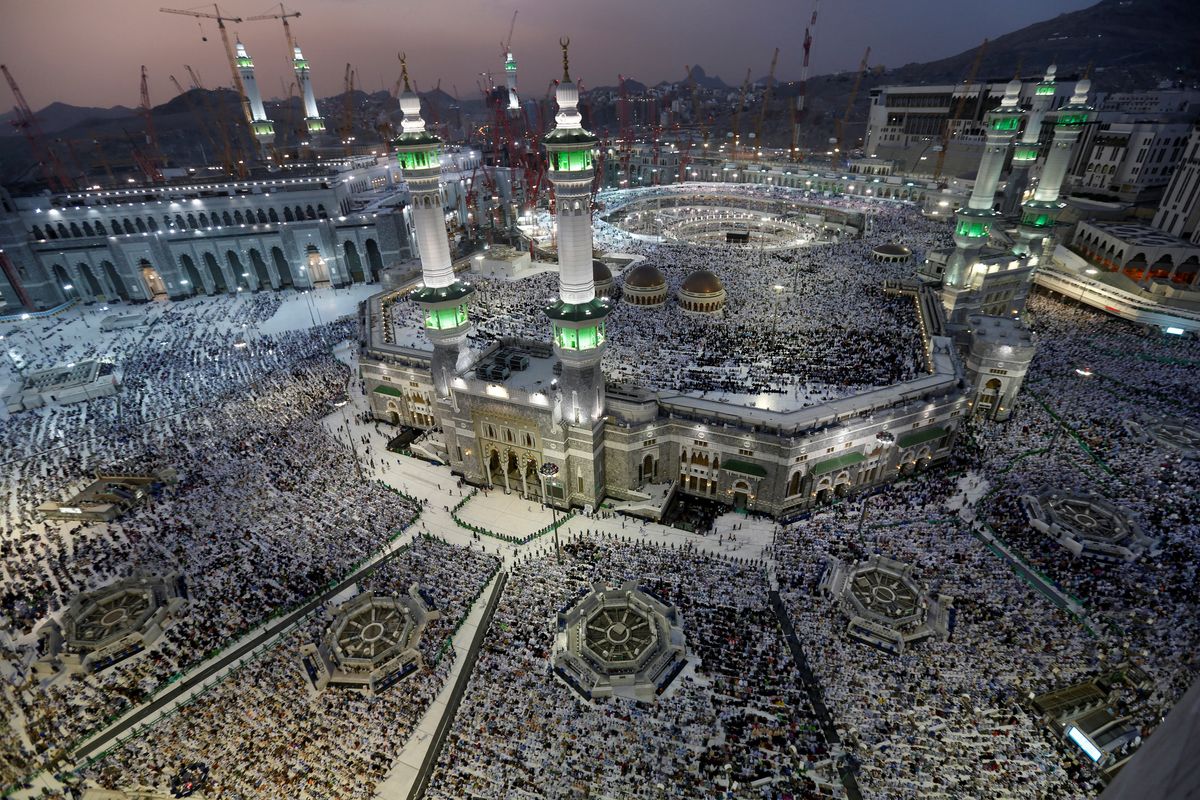 In principle, the hajj – the pilgrimage to Mecca that all Muslims must make once in their lives if they are able – ought to be above the petty clashes of worldly politics. The Koran explicitly forbids the faithful from "disputing" during their journey. But when the holiest sites of a world religion are located in a country that is asserting itself regionally and transforming itself domestically, you can expect the political and the pious to mingle. As this year's hajj unfolds over the next several days, here are a few areas in which that's already happened:
---
First, the bitter regional rivalry between Iran and Saudi Arabia invariably spills into the hajj. In 2016, no Iranians went at all as tensions soared between Riyadh and Tehran over a stampede at Mecca that killed hundreds of pilgrims from the Islamic Republic the previous year, and over the deepening proxy conflict between the two countries in Yemen. This year more than 80,000 Iranians are in Mecca, but Supreme Leader Khamenei has still blasted Saudi control over the holy sites. Meanwhile, officials in Qatar – currently under a Saudi-led economic blockade because of its close ties to Tehran – have complained that Saudi authorities made it harder than usual to get visas to make the pilgrimage.
Second, further afield, the recent clash between Saudi Arabia and Canada over Ottawa's criticism of the kingdom's human rights record has fast gone from the political to the personal for many of Canada's Muslims. After Riyadh abruptly cut air links between the two countries, many Canadian Muslims have sought to cancel their hajj plans altogether.
Lastly, the complexities of Saudi Crown Prince Mohammed bin Salman's ongoing bid to liberalize areas of the kingdom's deeply conservative society without provoking a backlash from traditionalists are in full view this week.
On the one hand, a hackathon competition to develop apps meant to make the hajj safer and "smarter" was won by team of Saudi female programmers, highlighting the increased realms of possibility for women in the kingdom (they've been allowed to drive since earlier this summer). But on the other, the government's crackdown on women's rights activists continues, with more than a dozen jailed since May, including two earlier this month. Meanwhile, a new, clandestine online radio station has begun broadcasting programs that advocate for further expansion of women's still-meager rights in the kingdom.
World Historic Thought Interlude: For centuries, the hajj was basically the internet of the Islamic world: an event in which people from all corners of the world regularly came together and could exchange information, technology, arts, and ideas that helped spur innovation throughout the Islamic world. So what's more politicized now, the new internet or the old one?