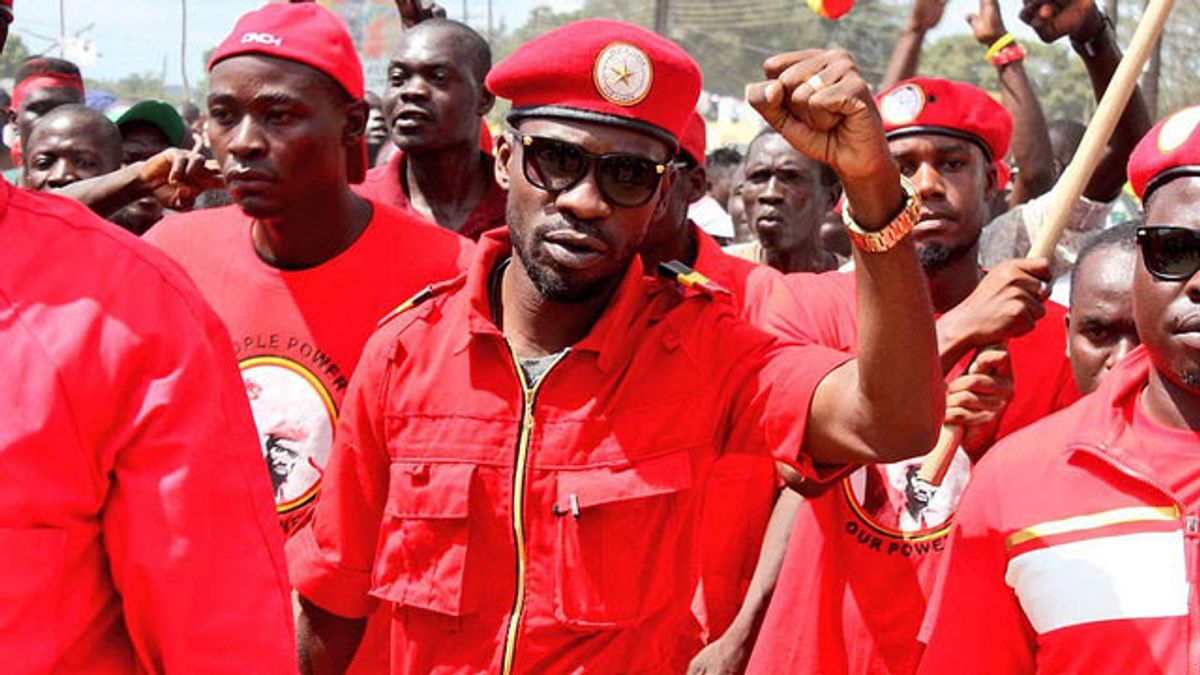 President Yoweri Museveni, now 73, has ruled Uganda for 32 years. Robert Kyagulanyi, better known as Bobi Wine and by his fans as "the Ghetto President," used fame as a pop star to win a seat in parliament in 2017. His campaign slogan: "Since Parliament has failed to come to the ghetto, then we shall bring the ghetto to Parliament."
---
Wine hasn't stopped making music, and he continues to use an up-tempo beat to criticize Museveni, a man unaccustomed to public criticism. Museveni has twice amended Uganda's constitution in order to remain in power.
Why might Museveni consider Bobi Wine a special threat?
There's a generational element to the antipathy between these two men. Some 70 percent of Ugandans were not yet born when Museveni came to power in 1986. Bobi Wine was just four years old. If Museveni finds Wine unusually threatening, it's because he's a charismatic, widely popular representative of youth in a country where three in four citizens are under the age of 30. It's a country with one of the world's widest gaps between average age and the age of the president. In Uganda, over 60 percent of young people are unemployed.
The government is not taking this threat lightly. First it banned some of Wine's protest songs. Then on August 20, Wine was arrested and will face treason charges in a military court. He's accused of threatening a motorcade carrying Museveni. Violent protests followed, and Wine claims he was tortured in custody. The case began to gain international attention, and Ugandan authorities agreed to allow Wine to leave the country. Other, less famous opposition figures have not been allowed to leave.
Last weekend, Wine arrived in the United States for medical treatment. Museveni, once considered a freedom fighter who helped bring down Idi Amin, calls the torture allegations "fake news." It's not at all clear who will ultimately win this fight.