SMALL COUNTRY, BIG STORY: MALDIVES EDITION, VOL. 2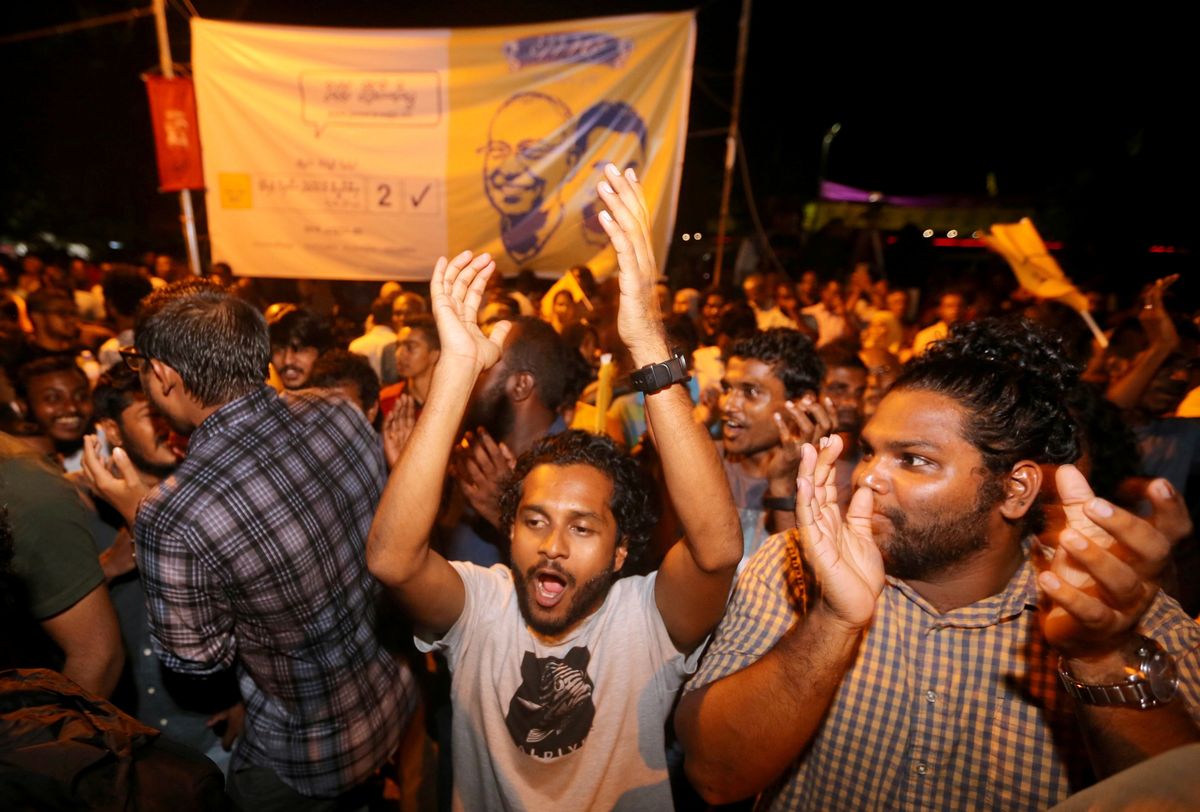 Last weekend, there was a presidential election in the Maldives, a nation of about 400,000 people who live on 1,192 islands and 26 coral atolls in the Indian Ocean. Little attention was paid before the vote because observers, both inside and outside the country, assumed that President Abdulla Yameen -- a strongman who has worked hard to build relations with China -- would win, even if he had to cheat.
---
Surprise: He lost. Another surprise: He accepted defeat, perhaps because the result wasn't even close.
Voters who cast ballots for opposition candidate Ibrahim Mohamed Solih were probably motivated mainly by frustration with corruption in Mr. Yameen's government and his firm crackdowns on dissent. The US and EU had even threatened sanctions in response to his habit of jailing critics.
But the broader interest in this story centers on the growing regional rivalry between China and India. As we wrote in February, the Maldives have historically allied with India, but Yameen had tilted the country toward China to win investment in infrastructure, particularly in support of tourism, an economic lifeline for this small country. Most of those tourists now come from China. Beijing, for its part, sees the Maldives as a key piece of its broader strategy to establish friendly ports for its ships – both commercial and military – across the Indian Ocean.
India, fearful of expanded Chinese influence, had backed opposition candidate Solih. Before the vote, exiled former president Mohamed Nasheed, pushed from power by Yameen in 2012, called on New Delhi to intervene to prevent the current president from stealing the vote. Some in India urged their government to answer the call. (Back in February, Nasheed requested an outright Indian invasion.) The opposition's resounding victory rendered all of that unnecessary.
But before we score this a lasting win for India, remember that China still has long-term advantages here. The Maldives still need Chinese money and Chinese tourists to grow its economy, and Beijing will surely try to use that as leverage for its broader Indian Ocean aims.
And don't forget there's no nation on Earth in greater danger from rising sea levels caused by climate change. According to National Geographic, the average elevation in the Maldives is just four feet above sea level, and the country's highest peak stands just under eight feet above the water's edge. We're only half kidding when we wonder if the Chinese, who are pretty good at raising land from the sea elsewhere, might have a solution…