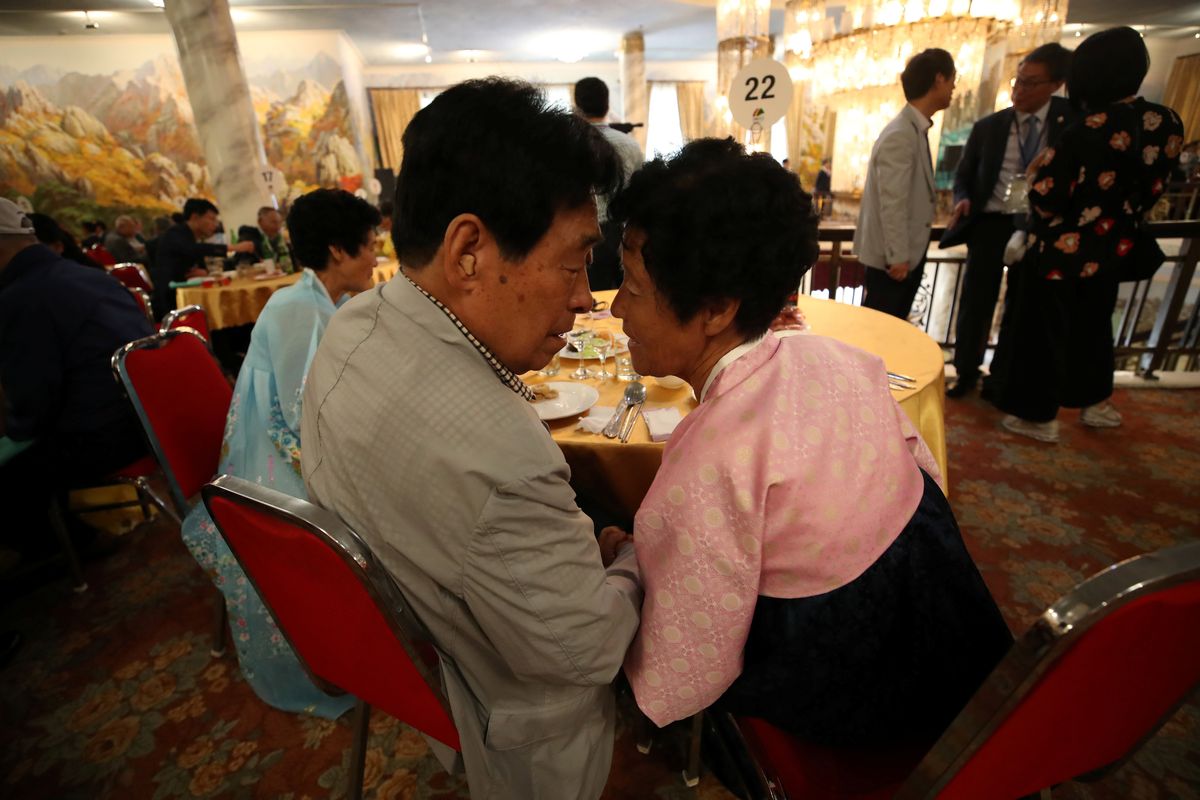 Your Friday author likes to avoid cynicism where possible, but the twists and turns in the North Korean "denuclearization" saga make for a formidable challenge.
---
For example, Kim Jong-un has made remarkable progress in recent months on improving relations with China and South Korea, North Korea's most important sources of food, fuel, cash, and other forms of help. He has done this by smiling broadly and talking about peace with South Korean President Moon Jae-in and Donald Trump. Yet, we're no closer to knowing how Kim defines "complete denuclearization of the Korean Peninsula" and how long he'll play this game before making new demands that infuriate Trump.
And yet…
This week, dozens of families from North and South Korea, separated by war, were 
reunited
 for the first time in more than 65 years. One hundred people from each side were chosen by lottery to attend, though some dropped out when informed the relatives they hoped to see were no longer alive. In the end, 89 South Koreans and 83 North Koreans took part.
A woman, 86, and a man, 75, met their 89 year-old sister for the first time in decades. Sisters, 72 and 71, wore traditional dress to see their 99 year-old mother. A woman, 92, saw her now-elderly son for the first time since he was four.
South Koreans, many of whom brought medicine, clothing, and food for their relatives, were allowed to remain in the North for three days, but only spent a total of 11 hours with family. Visits were supervised. There have been 20 such reunions involving different families during brief moments of improved relations over the past 18 years.
This is not denuclearization. It's not a peace treaty. Very few people are able to participate. But this is the last time these people will see their sisters, brothers, parents, and children.
The bottom line: Cynicism aside, these reunions are a good reason to try to improve relations among governments.