THE SUMMIT: THEY GOT WHAT THEY WANTED AND IT WASN'T MUCH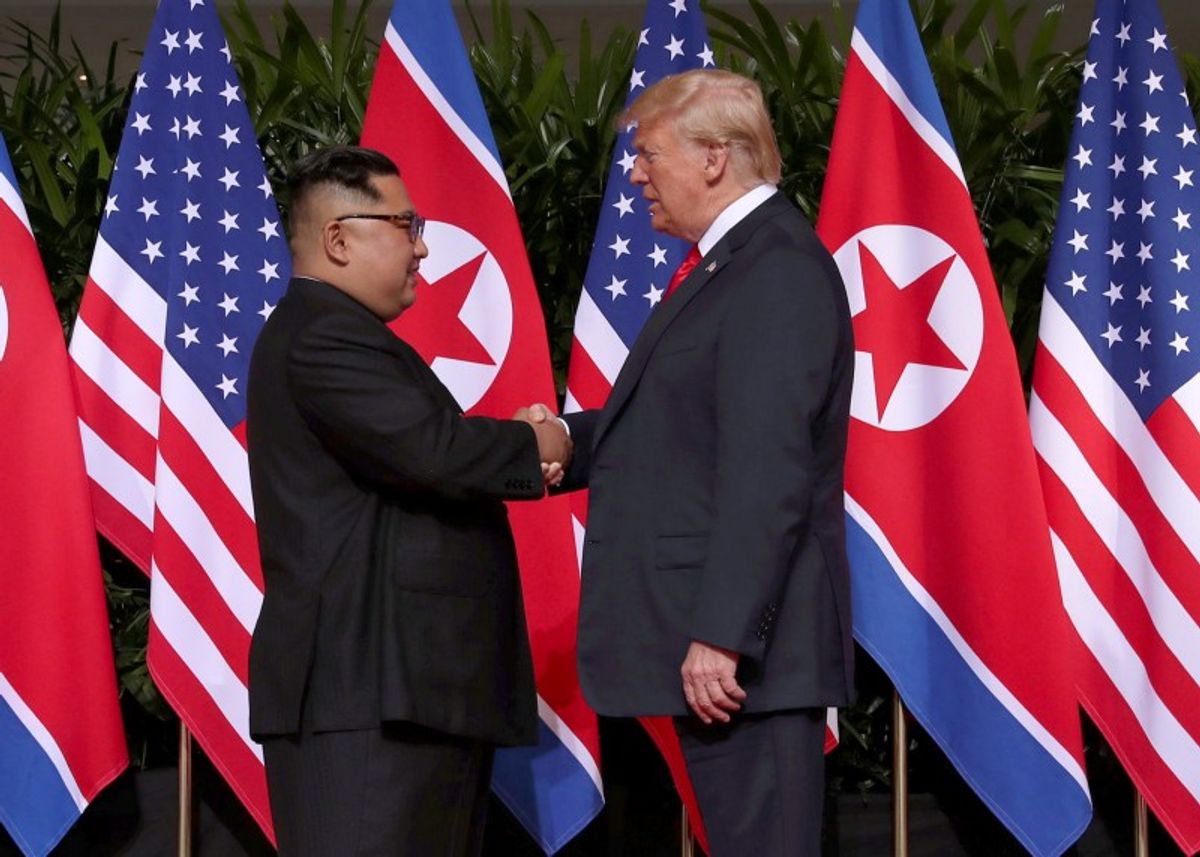 In the end, the summit of the century was precisely the meeting that both Donald Trump and Kim Jong-un wanted. Kim realized the dynastic dream of striding into a meeting with a US president as a nuclear power on equal diplomatic footing. Trump strode across the stage of history with a grand gesture of norm-defying personal diplomacy that he could speak about in superlatives.
---
But at the end of the three hours of individual and staff meetings, there wasn't much there there. Kim and Trump signed a brief statement that commits both sides only to "work toward" several things — denuclearization, peace, repatriation of US soldiers' remains — that earlier US-DPRK agreements had addressed with much greater specificity and, of course, zero success.
Perhaps the most substantive development was Trump's announcement that he'd freeze the "provocative" and "expensive" military drills with South Korea — long a demand of Pyongyang, Beijing, and Moscow — without saying what, if anything, Mr Kim had offered in return.
As the two sides staffs move ahead with negotiations, the three critical issues remain: What does "denuclearization" mean specifically? How are any North Korean efforts to dismantle its nuclear capacity to be scheduled, verified, and rewarded? And what security guarantees is the US likely to give North Korea so that Kim feels safe without nuclear weapons?
For all the pageantry and hand-shakes and body language analyses, we know no more about these issues today than we did twenty-four hours ago or, for that matter, twenty-four years ago when the first efforts to stamp out the DPRK's nuclear program began.
What we do know is that the diplomacy to sort these questions out could take years. That certainly behooves Kim, a wily young negotiator who figures he'll outlast Trump by decades — the less he has to commit to up front the better. But does Trump need a win sooner than that?