Venezuela: What Comes Next?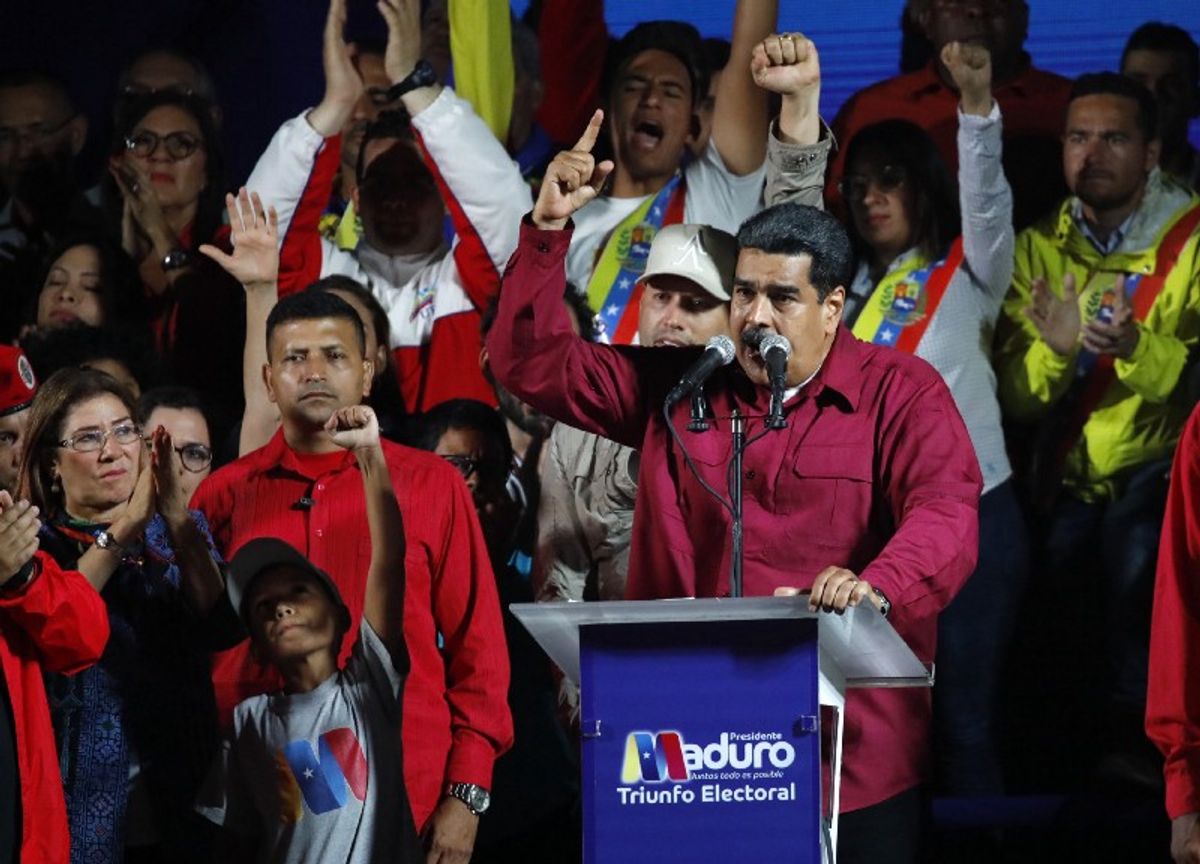 Well, Maduro won. What comes next in the harrowing story of Venezuela's collapse?
---
First, the international response to the election. The US, EU, and most of Venezuela's neighbors have refused to recognize the legitimacy of the vote and pledged to impose further sanctions. On Monday, Washington moved to block Americans from buying any Venezuelan debt, including that of government companies.
But the real question is whether the US, which buys around 450,000 barrels of crude a day from Maduro's government, will sanction Venezuelan oil exports, which account for some 95 percent of the country's foreign currency earnings. Europe, for its part, could prohibit its companies from insuring Venezuelan oil cargoes.
So far, Washington and Brussels seem reluctant. That's in part because knocking Venezuelan crude off the market would give a fresh boost to oil and US gasoline prices that are already at 4 year highs. But it's also because choking off foreign currency would probably hurt ordinary Venezuelans far more than corrupt cronies who can plumb black markets for whatever they need.
Second, closer to Venezuela, the country's neighbors — in particular Colombia and Brazil — can expect no respite from an increasingly unmanageable exodus of some 5,000 Venezuelans a day, which is taxing their infrastructure, fraying social cohesion, and becoming a critical political issue ahead of upcoming presidential elections (Colombia's first round this weekend, Brazil's this fall.)
Lastly, within Venezuela itself, it remains to be seen whether a beleaguered and deeply divided collection of opposition groups — who split over whether to even participate in the election — can find a way to bring Maduro to the negotiating table on any reasonable terms now.
For the time being, Maduro seems still to command the support of the military brass and other economic power brokers whose loyalty is — as we wrote last week — more important than popular legitimacy. Yes, his country is collapsing around him, but so long as oil revenues keep flowing in and the opposition is divided, Maduro could cling to power for a long time still.