South Africa in the middle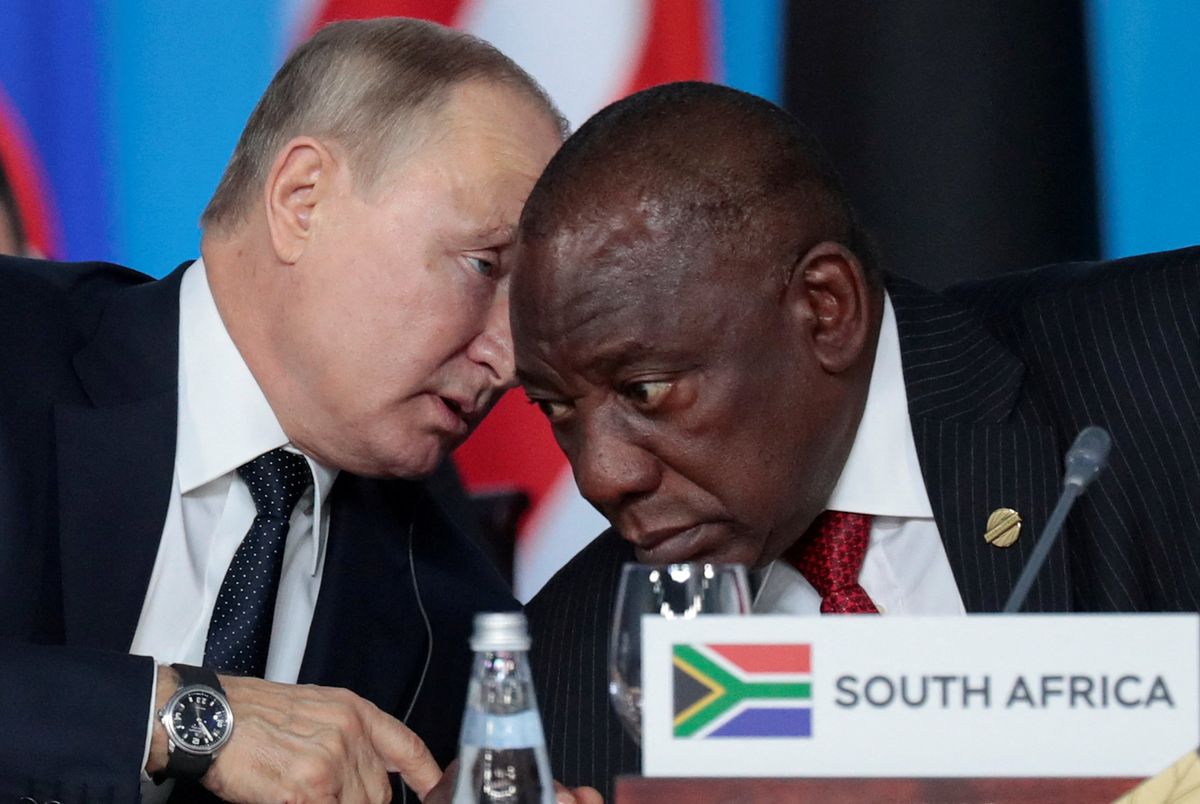 REUTERS
South Africa's army chief
traveled
to Moscow for meetings with his Russian counterparts on Tuesday just days after the US ambassador to Pretoria alleged that arms bound for Russia had been loaded onto a ship near Cape Town.
---
President Cyril Ramaphosa was clearly angry about the allegations but did not deny the charges and said an investigation would be launched into whether military equipment bound for Russia had departed from his turf.

This situation is a conundrum for South Africa, which enjoys close ties with Russia and the West. Washington, for its part, has warned that countries that bolster Russia in violation of US sanctions could be denied access to US markets.
In the latest sign that South Africa doesn't want to pick sides, Ramaphosa said this week that his country would not be pulled "into a contest between global powers." He also announced that Russia and Ukraine had agreed to welcome an African delegation – made up of leaders from his country, as well as Zambia, Senegal, the Republic of Congo, Uganda, and Egypt – for peace talks, though no timeframe has been set for the meetings.
Indeed, this latest kerfuffle highlights South Africa's enduring struggle to maintain its non-aligned status and preserve its relationship with Russia (its arms dealer); Ukraine (its bread basket), and the US (its pivotal trade partner).
We'll be watching in the weeks ahead for an indication of whether Ramaphosa allows President Vladimir Putin, who is wanted by the International Criminal Court for war crimes, to attend a BRICS summit in South Africa later this summer. That would surely rile up the Americans.