Spain's Election Showdown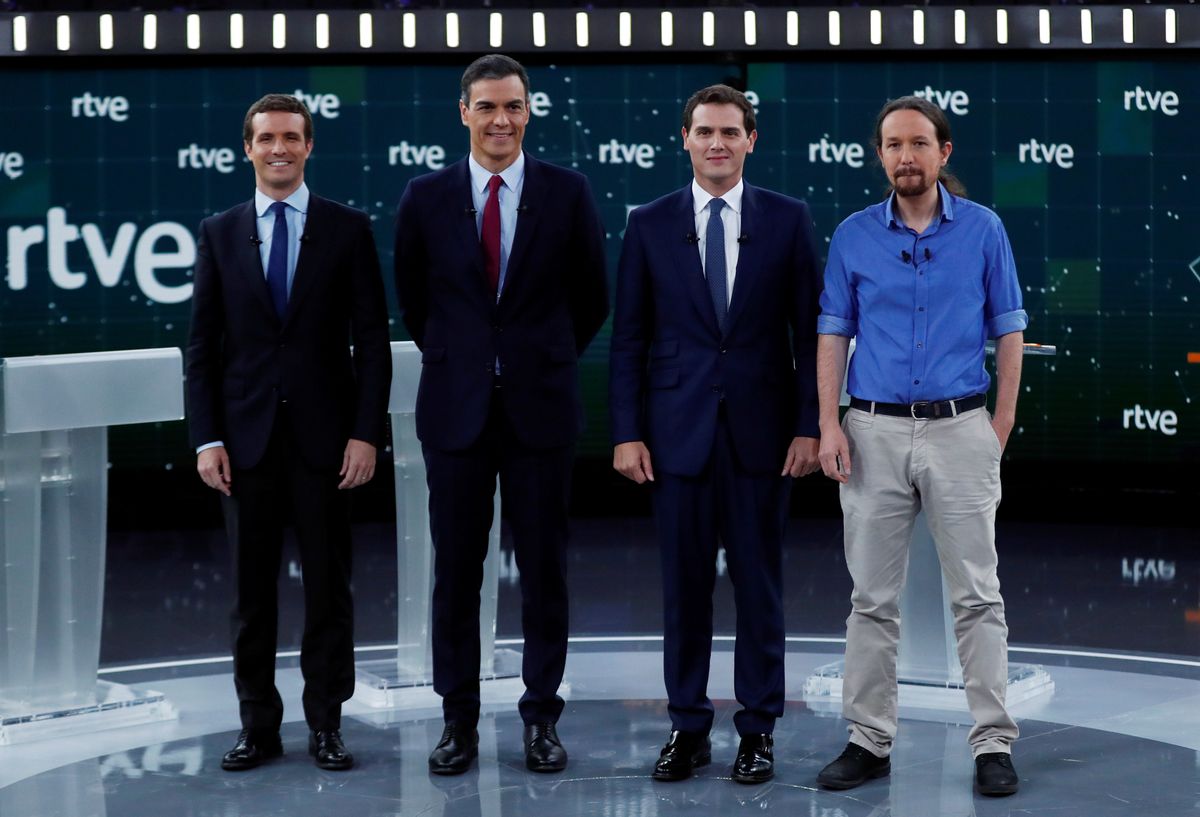 Crises create opportunities. That's the story of European politics over the past decade, and Spain offers an especially interesting case in point.
On Sunday, Spanish voters will go to the polls in the country's third national election in less than four years. Gone are the days when just two parties (center-right and center-left) dominated Spain's national political landscape. As in other EU countries, the economic spiral and resulting demand for austerity triggered by Europe's sovereign debt crisis, and then a tidal wave of migrants from North Africa and the Middle East, have boosted new parties and players. Catalan separatists have added to Spain's political turmoil.
---
This weekend's elections will feature candidates from:
The Socialist Workers' Party (PSOE), the center-left party now heading a minority government
The People's Party (PP), the center-right party ousted from power last June following a vote of no-confidence
Ciudadanos, a pro-business party that has drifted from the center to the right
Podemos, an anti-austerity party of the far-left
Vox, an anti-immigrant party of the far-right
Polling suggests the Socialists, who've been in control of the government since a no-confidence vote ousted the center-right government of Prime Minister Mariano Rajoy in June, will keep power. Prime Minister Pedro Sánchezhas boosted the party's popularity by reversing cuts to social programs, boosting the minimum wage, and launching an effort to remove the body of former dictator Francisco Franco from an extravagant memorial outside Madrid.
In addition, the Socialists benefit from a splintering on the right among the PP, Ciudadanos, and Vox—and from fears the center-right PP can't form a government without a coalition that includes Vox, a party best known for hating migrants and feminists and loving bullfights. It's about to become the first far-right party to hold seats in Spain's parliament since Franco died in 1975.
It's also possible the Socialists will win but prove unable to form a government. If so, we'll be doing all this again in a few months. Fortunately, Spain's strengthening economy seems oblivious to its increasingly fragmented and contentious politics.