The Graphic Truth: How edible oil prices are cooking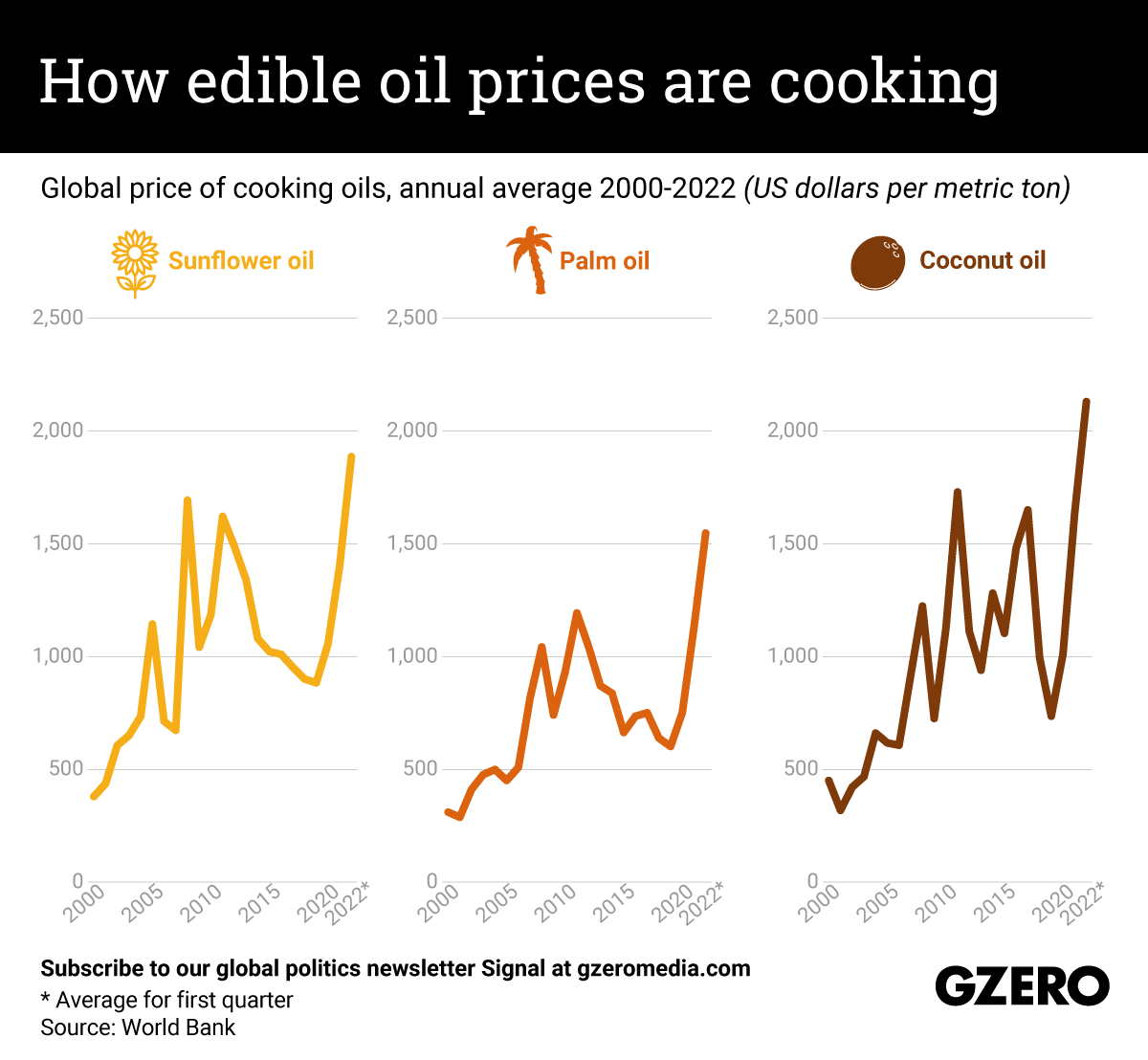 Ari Winkleman
Supply chain disruptions and the war in Ukraine have caused a growing food crisis globally, resulting in scarcity of staples and soaring prices.
---
The crisis has also given rise to protectionist trade policies, with some countries trying to hoard reserves and keep prices down at home. While states like Indonesia temporarily banned exports of palm oil — driving up prices of the cheap cooking oil that most developing states rely on — some wealthy European states have rationed how much sunflower oil consumers can purchase at the grocery store.
The effects of these disruptions in recent months have been felt far and wide. After the temporary Indonesian export ban was announced last month, the national currency in India, the world's largest importer of palm oil, dropped to an eight-month low. Similarly, Britain's lucrative fish and chip market has been sent into a tizzy because of sunflower oil shortages, and there are estimates that thousands of fish and chip shops could be forced to close their doors.
We take a look at the global price of palm, sunflower, and coconut oils since 2000.
For more insights on the topic, check out Hunger Pains, GZERO's special coverage of the ongoing food crisis.




This comes to you from the Signal newsletter team of GZERO Media. Subscribe for your free daily Signal today.