Then and Now: South Africa, Algeria, Ukraine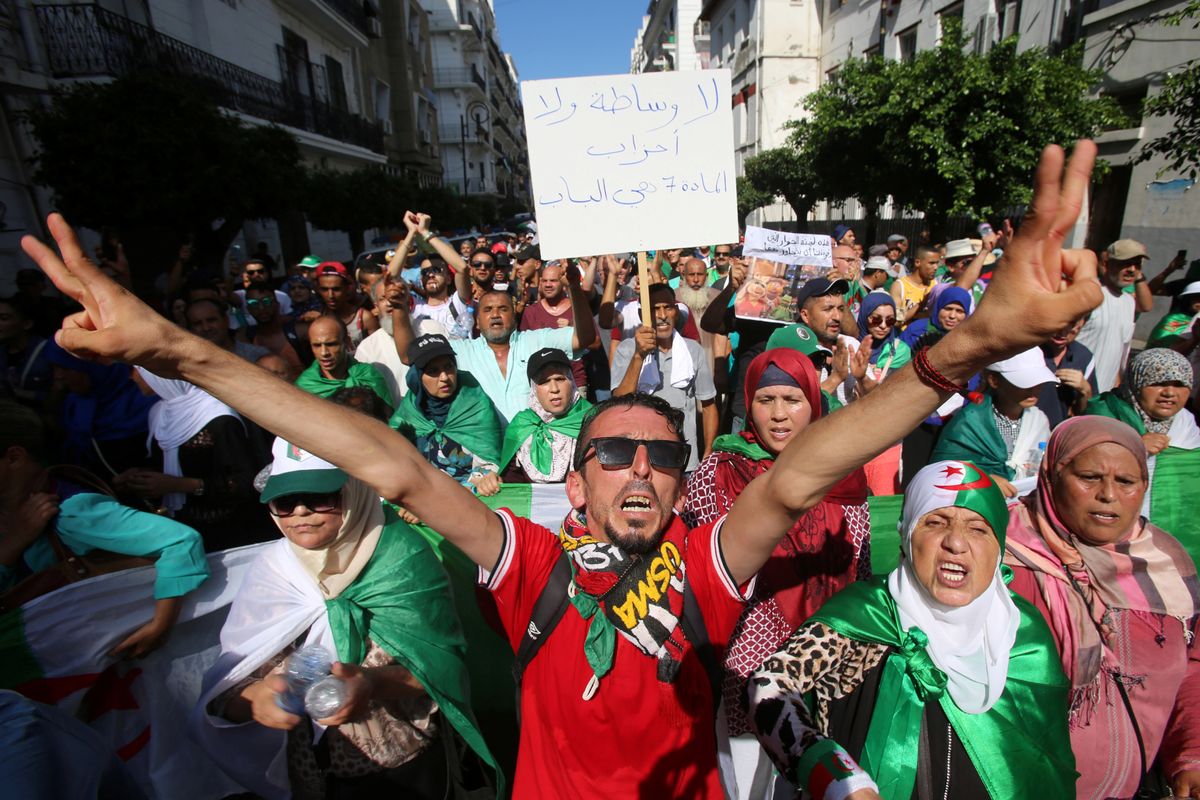 We at GZERO are old enough to remember a time when there was some story about the US president trying to buy Greenland… last week. The news cycle moves fast. In fact, since you started reading this piece, it's already moved on.
As an antidote to the news cycle madness, we are creating a little time machine. Every so often we'll fire it up to check on, and update, stories that we've covered in the past.
For our inaugural voyage, we look back at South Africa's elections, Algeria's protests, and a scary near miss between Ukraine and Russia.
---
Three months ago – A South African reformer struggles: Cyril Ramaphosa's triumph in South Africa's May elections was seen as a reformist rebuke to his African National Congress (ANC) party's corrupt old guard. Now, three months into the job, he is dealing with two main issues: a corruption row and land reform. When Ramaphosa took over as party chief from Jacob Zuma — who was forced out amid widespread corruption allegations — he pledged to bring "ethics" into politics. But for much of his short tenure, Ramaphosa has been fighting a campaign finance scandal. Meanwhile, one of Ramaphosa's first moves as president was to spearhead a controversial land reform that would expedite land transfers to the black majority. This, too, has split public opinion over how, exactly, it will help the poor or speed the country's economic progress.
Six Months ago – Algeria's unfulfilled protests: In February, hundreds of thousands of Algerian protesters hit the streets to call for the ouster of the country's long-serving and functionally-deceased strongman Abdelaziz Bouteflika. He resigned in April but since then the government has been run by the same military cronies who kept Bouteflika in power. That doesn't sit well with protesters, who continue to flood the streets every weekend to demand more than just a cosmetic change to a repressive and corrupt system. They want fresh elections and a civilian government, but no new ballot is on the calendar yet. It's a stalemate in which the military is trying to outlast the streets. A reminder that while popular protests can succeed in ousting specific leaders (think Egypt's Mubarak or Sudan's Bashir) the systems behind those leaders are often much harder to displace.
Nine Months ago – Ukraine and Russia on the brink:
For a few days last November, it seemed Moscow and Kyiv's simmering conflict over Eastern Ukraine might escalate into outright war on the high seas, when the Russian navy fired on Ukrainian ships in a contested waterway. Since then things have cooled – and Ukraine has elected a comedian as president. In recent days there has been
talk
of a major prisoner swap between Ukrainian forces and the Russian-backed rebels who control large swathes of eastern Ukraine. That would be a step forward in resolving the conflict, which is now in its fifth year. But the crux of it remains unresolved: Moscow wants Kyiv to grant the separatist provinces more autonomy than Ukraine's parliament can stomach.