Venezuela: Guaidó Makes His Move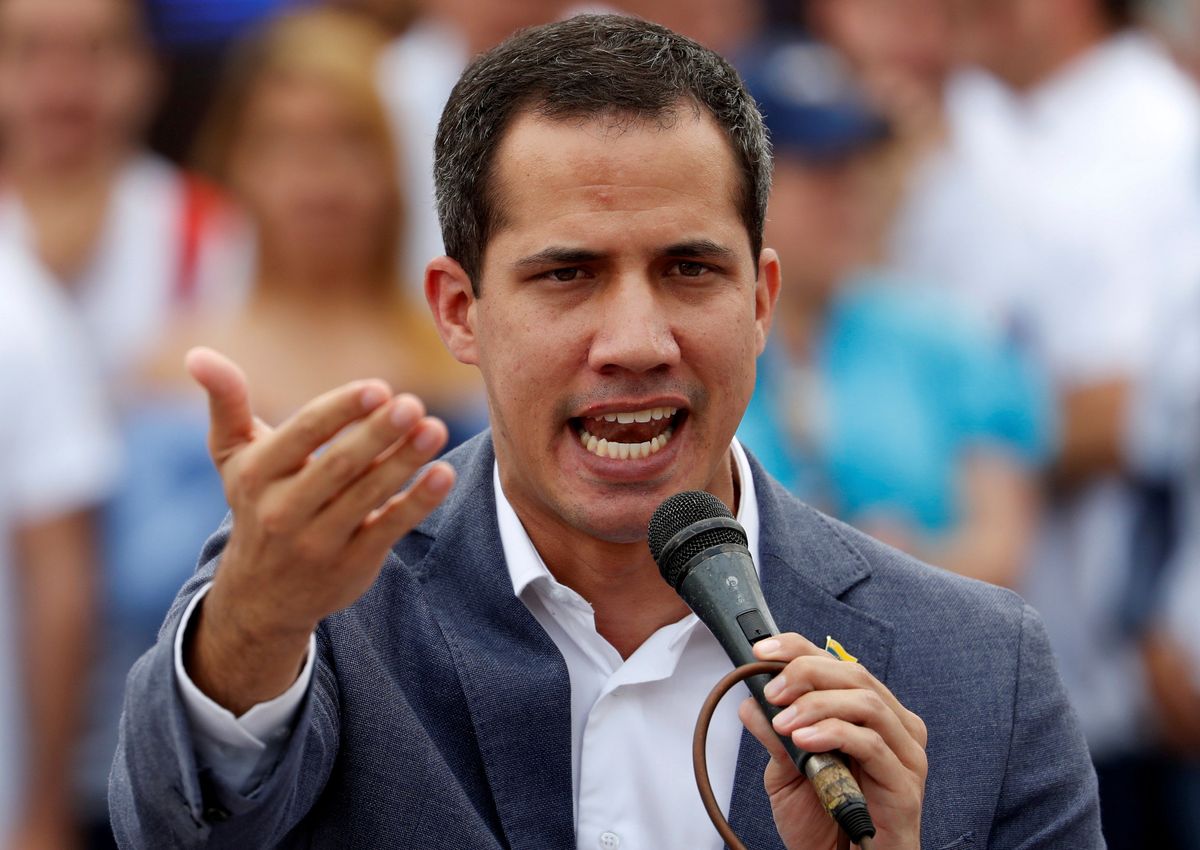 Yesterday, Venezuelan opposition leader Juan Guaidó announced the "final phase" of his bid to unseat President Nicolás Maduro from power. Flanked by soldiers, he urged Venezuelans into the streets and called for the country's military to rise up against the Maduro regime.
---
Thousands of civilians heeded his call, clashing with police in Caracas and other major cities. But although US National Security Adviser John Bolton claimed that top members of the regime had agreed in recent days to oust Maduro, so far it looks like the military is sticking with him. That's crucial.
The endgame in Venezuela has seemingly dragged on forever. Here is the background for this latest, and perhaps decisive, clash between Guaidó and Maduro:
What has changed recently: Venezuela's economic situation was already dire when Guaidó returned to Venezuela in March after rallying foreign support for his cause, and since then the situation has worsened. Massive blackouts have roiled the country and the US has tightened sanctions on Venezuelan crude exports – one of the regime's only sources of money. At some point, the economic squeeze could fracture Maduro's inner circle and alienate his main external financial lifelines – Russia and China. But we're not there just yet.
Will the generals flip? This has always been the key question. So far, Maduro has managed to keep the top brass on his side, while tamping down the occasional revolt by members of the junior ranks. On Tuesday, Leopoldo López, a former opposition leader who has been under house arrest, appeared alongside Guaidó for his video broadcast, suggesting that soldiers who had been guarding him had changed their allegiance. But Guaidó needs defections from the higher-ups if he wants to succeed. So far, the brass isn't budging.
Maduro's crackdown calculus: He's already moved to shut down the internet and social media. But if a critical mass of citizens and soldiers does rise up against him, he'll have to decide whether to crack down, and how hard. That's not an easy calculus. He'll want to suppress any massive challenge to public order, but at the same time, if he orders his troops to fire on a large number of people and the soldiers ignore him, his authority would be crippled and it could be game over for him.
Maduro might also prefer to wait and see if this attempted putsch fizzles out on its own. If that happens, it could finally be game over – not for Maduro, but for Guaidó.
Want more? Read this thread on what Guaidó may be up to, written by the author of a book on coups.