Catch up on GZERO's coverage of the UN General Assembly (UNGA 78)
WATCH
GZERO Daily: the newsletter for people who love global politics
Sign up for our free newsletter to keep up with what's going on around the world - and why it matters.
Subscribe
GZERO Daily: the newsletter for people who love global politics
Subscribe Now

We have updated our Privacy Policy and Terms of Use for Eurasia Group and its affiliates, including GZERO Media, to clarify the types of data we collect, how we collect it, how we use data and with whom we share data. By using our website you consent to our Terms and Conditions and Privacy Policy, including the transfer of your personal data to the United States from your country of residence, and our use of cookies described in our Cookie Policy.
Geopolitical fallout over US exit from Afghanistan less than feared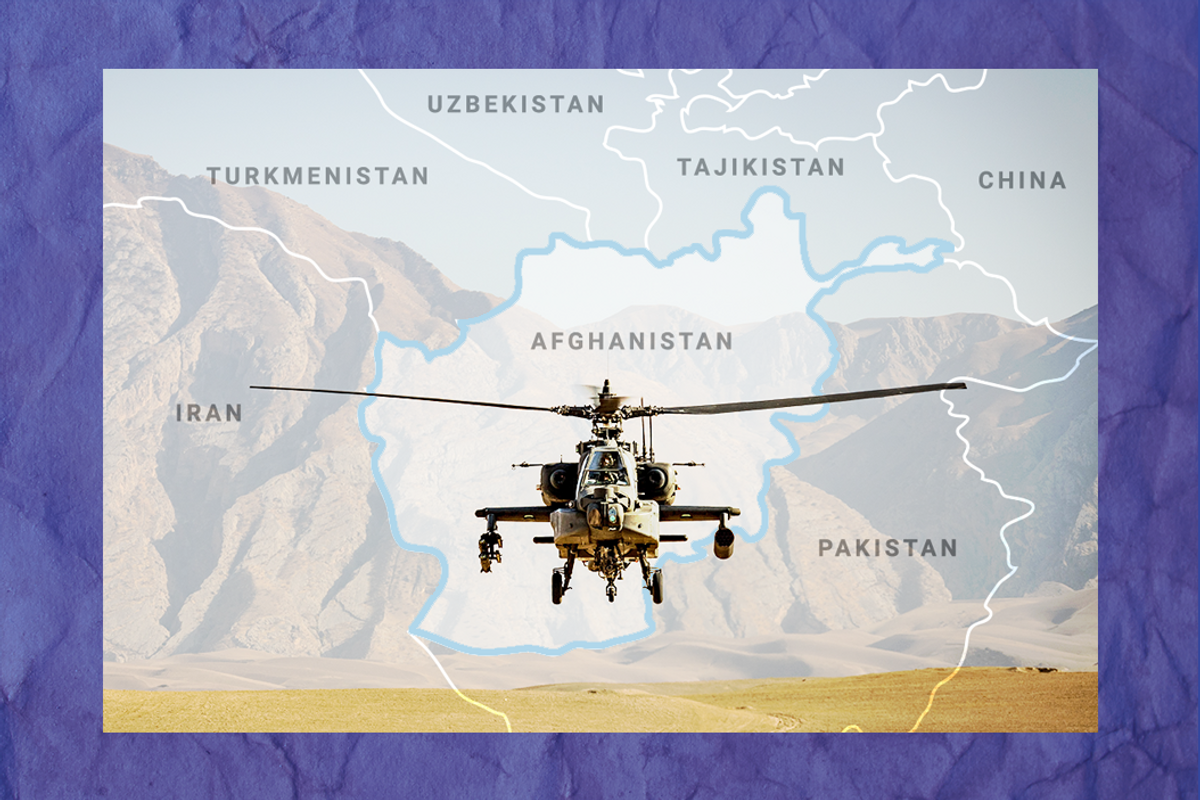 Gabriella Turrisi
When the US completed its withdrawal from Afghanistan on Aug. 30, 2021, it put an end to a 20-year conflict that had claimed tens of thousands of lives.
But the messy scenes of departure — including a suicide bombing that killed 13 American troops and 170 others — heightened fears that it would allow Afghanistan to become a haven once again for international terrorists and undermine US security partnerships with other countries.
On the first anniversary of the pullout, we asked Eurasia Group senior analyst Ali Wyne what the consequences have been for Afghanistan and the rest of the world.
---
Have the Taliban shown themselves able to govern and bring stability?
Many Afghans welcomed the end of the 20-year war between the US and the Taliban and the relative stability that followed. But new challenges have arisen over the past year, for it is much easier to rebel than to govern.
The Taliban had a simple raison d'être for two decades: to expel US-led forces from Afghanistan. Now, however, it is tasked with securing diplomatic recognition, cultivating unofficial diplomatic ties with wary governments, and unlocking billions in central bank reserves, to name but a few objectives. It must also contain ISIS-K, the Islamic State's Afghanistan-based branch, which bitterly opposes the Taliban. Many Afghans who possess the kind of bureaucratic know-how that will be essential to managing these challenges have either fled or been marginalized during the past year.
There are also divisions within the Taliban, as there are in any other government. Some officials fear, for example, that the adoption of draconian policies on education for girls and workforce participation for women will make it harder for Afghanistan to secure the foreign aid that it urgently needs. For now, though, Taliban leader Hibatullah Akhundzada and other ideological hardliners within the organization have the upper hand.
Can economic hardship and the rollback in human rights undermine stability?
With the Taliban's resumption of power, Afghanistan experienced an abrupt cutoff of over $8 billion in annual international aid, equivalent to about 40% of GDP. Exacerbating that shock is an ongoing drought as well as economic headwinds resulting from Russia's invasion of Ukraine.
The humanitarian situation is dire, with the UN World Food Program estimating that roughly half of the Afghan population is experiencing food insecurity and that a staggering 95% do not have enough to eat. Severe malnutrition, in turn, has increased Afghans' susceptibility to many diseases and strained an already overwhelmed healthcare system. Many humanitarian and human rights organizations are accordingly urging a relaxation of international sanctions on the Taliban.
Meanwhile, the Taliban's restrictions on women who seek to participate in the workforce will not only compound Afghanistan's short-term economic difficulties; they will also limit the country's medium- to long-run growth potential. One watchpoint worth monitoring is whether ISIS-K attempts to boost its ranks with Afghans who are disillusioned by Taliban rule.
Does the US strike against Ayman al-Zawahiri signal Afghanistan is again becoming a haven for international terrorists?
That the Taliban was harboring al-Qaida's leader belies its pledge to prevent Afghanistan from reemerging as a safe haven for terrorism. A UN report published shortly before the strike warned that the two organizations have a "close relationship" and concluded that al-Qaida has "increased freedom of action" in Afghanistan under Taliban rule.
US Undersecretary of Defense for Policy Colin Kahl testified late last year that ISIS-K might be able to attack the US homeland within six to 12 months and that al-Qaida might be able to do so within one to two years. Confronting a grinding Russia-Ukraine war as well as escalating tensions in the Taiwan Strait, the US has a strong incentive to ensure that they do not develop this capability.
Does the strike's success suggest the US can contain the terrorism risk without a presence in the country?
The US's ability to gather intelligence and conduct remote military operations has improved significantly over the past two decades. Even as the strike highlights the continued Taliban-al-Qaida nexus, it spotlights this ability as well. Barring another large-scale terrorist attack on the US that is conclusively attributed to organizations operating inside Afghanistan, though, it is highly unlikely that the US would deploy even a small contingent of troops to the country. The real question, then, is not whether the US can contain the terrorism risk in Afghanistan without boots on the ground, but how best it can contain that risk without them.
Has the US withdrawal affected perceptions about its reliability as a security partner?
The impact appears to have been smaller than many observers had feared at the time of the US withdrawal. The Biden administration has mobilized the West against Russian aggression, and both NATO and the EU are newly invigorated; the former is poised to admit two new members, Finland and Sweden, and the latter has granted membership candidate status to Moldova and Ukraine. Similarly, in managing a resurgent China, the US has successfully bolstered existing groupings such as the Quad and launched new partnerships and initiatives (for example, Partners in the Blue Pacific and the Indo-Pacific Economic Framework).
Even if one believes that the US withdrawal undercut perceptions of US reliability, it is worth remembering that when the US was bogged down in Afghanistan, many of the US's European and Asian friends questioned whether it was able to engage with them consistently on issues that were of more pressing concern to them than counterterrorism.
The US's withdrawal affirms not only that military power can only go so far in achieving political outcomes, but also that narrow missions can easily morph into nebulous undertakings. America's NATO allies criticized it for not consulting with them more closely as it prepared to depart, and some observers feared that the decision would inflict permanent damage on perceptions of US reliability. One year on, though, that anxiety appears overstated.