What happens if Alexei Navalny dies?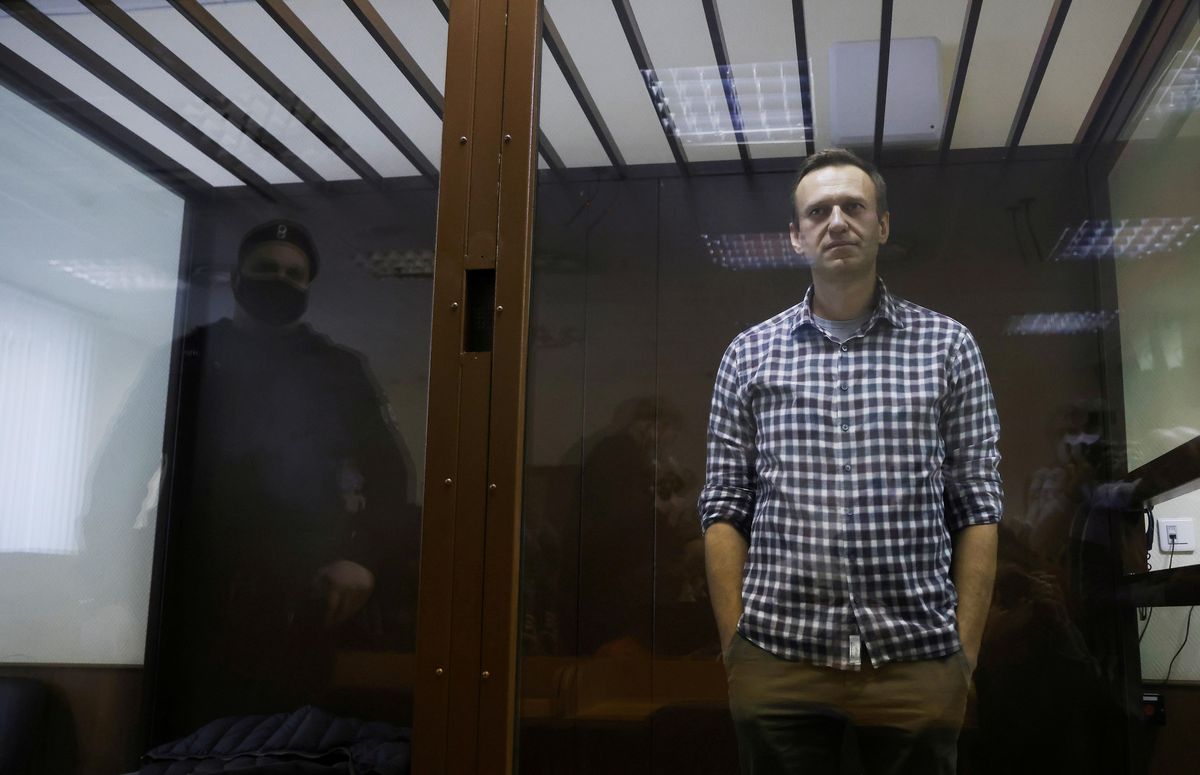 REUTERS/Maxim Shemetov
One of the world's most famous political dissidents may die in a Russian prison this week.
Alexei Navalny has been on a hunger strike since March 31 over the authorities' refusal to let his own medical team examine him after he developed signs of tuberculosis. Now, one of his aides says Navalny is "close to death."
The fate of Vladimir Putin's most prominent critic — who was poisoned last summer, allegedly by state officials, treated in Germany, and then jailed upon his return to Russia — is being closely watched both inside and outside the country.
---
The US and Europe, as always, are issuing statements. As Navalny's condition worsened over the weekend, the White House warned that "there will be consequences" if Navalny dies on Russia's watch. The European Union demanded he get immediate access to independent medical professionals. The Kremlin, meanwhile, insisted that Navalny will not be allowed to die behind bars, but it also called him a "hooligan" for refusing to eat while sick.
The bigger question is what those consequences will be, and whether they really hurt Moscow in such a way that compels Putin to change his ways.
Until now, there has been little appetite in the West for tougher sanctions on Russia that could really choke the country's economy or ruling elites. Cutting off access to Russian sovereign debt would starve Russia of money, but also impact US and European investors. Sanctioning its oil or natural gas exports would have a crippling effect, but wreak havoc with global energy markets and potentially leave Europe — Moscow's main gas customer — in the cold.
What about inside Russia? Navalny isn't quite as popular domestically as he sometimes seems in the Western media. According to a recent poll, only 19 percent of Russians approve of his activities since he returned to the country. Compare that to Putin's own approval ratings, which have dipped a bit in recent months but still hover in the low sixties.
Still, Navalny's support is strongest among young, mostly urban Russians who braved subzero temperatures to come out in his support in January. They were the largest protests in Russia in years, even if they were quickly beaten back by a ferocious police crackdown. Navalny supporters now plan a much bigger rally on Wednesday, which will coincide with Putin's annual address to the nation. How many people will turn up?
Navalny is not the only contentious issue between the West and Russia nowadays. Over the weekend, the Czech Republic, a member of NATO, linked two Russian military intelligence agents to an explosion at a Czech arms depot in 2014. It just so happens that the two spooks in question are the same ones accused of the high-profile poisoning of a Russian dissident in the UK three years ago.
What's more, NATO is increasingly worried about the recent build-up of Russian soldiers at the border with eastern Ukraine. As fighting between Russian-backed separatists and Ukrainian forces flares, there is concern that the Kremlin may muscle in with its own forces.
So, what may we expect? If Navalny dies, Western governments will surely respond in some way. They could place Russian officials or oligarchs on sanctions lists related to human rights violations. But at a moment when the Kremlin seems to be testing the West's resolve yet again, are Brussels and Washington willing to go any further?
Putin is watching this at least as closely as we are.