Why doesn't the EU hit Russia harder?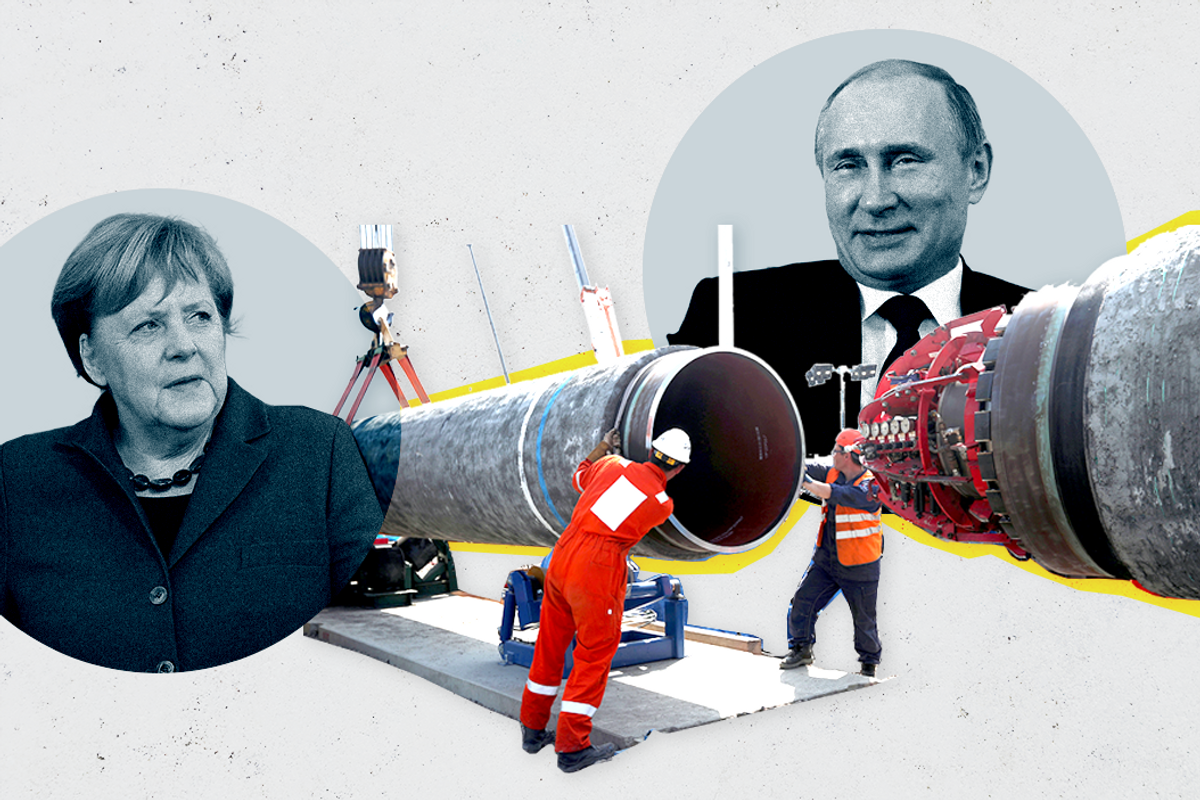 Gabriella Turrisi
Earlier this week the European Union agreed to slap sanctions on a handful of senior Russian officials over the jailing of top Putin critic Alexei Navalny. Using a new set of sanctions designed specifically to target human rights abuses, Brussels will freeze bank accounts and deny visas to four of Russia's top justice and security officials involved in Navalny's case.
As punishments go, that's not particularly drastic: surely it stings a bit to lose access to European banks and beaches, but no one suspects that these measures are going to convince the Kremlin to free Navalny. The dissident's own people have called on Brussels to do more.
So why does the EU, the world's largest economic bloc, seem to have so little leverage over a country whose economy is barely larger than Spain's? A few things to bear in mind.
Russia keeps the heat running in Europe. The European Union depends on Moscow for some 40 percent of its gas imports and 30 percent of oil imports. For some EU countries, the numbers are even higher: Germany gets half its gas from Russian companies and is moving ahead with a new Russian gas pipeline as we speak. In Eastern Europe, the dependency ranges from roughly two-thirds in the cases of, say, Austria, Hungary, and the Czech Republic, to a straight 100 percent in the case of Finland.
The EU needs Russian cooperation outside of Europe too. Over the past decade, Moscow has shrewdly positioned itself as a kingmaker in several crises beyond Europe's borders that reverberate within the union. In Syria, Libya, the Sahel and sub-Saharan Africa, Russian military or mercenaries exert an outsized role in conflicts that have generated large numbers of refugees seeking asylum in Europe.
There isn't really an "EU". The European Union is actually 27 member states, each with their own interests and views on Russia. Germany, for example, has to balance its ambitions of staking out a firmer pro-democracy European foreign policy against the energy needs of its powerful industries. France has long sought closer cooperation with Moscow on geopolitical issues across the Middle East and Africa. Many former Eastern Bloc states, meanwhile, have begun to see Moscow as a useful counterweight to an overbearing or incompetent Brussels. And of course, the UK, which historically took a harder line against Russia, is now no longer part of the EU at all.
Doing more would require a tough stomach. To be clear, it's not that the EU doesn't have ways to seriously hurt the Kremlin. Sanctioning Russia's oil and gas exports or its foreign debt would deal a big blow to Putin's regime. But the blowback for Europe would be tremendous — European consumers and factories would likely suffer massive energy shocks, while financial markets and banks that trade Russian debt would see turmoil.
After all, there's a reason that even in 2014 — when Russia invaded an EU partner state and started a civil war there — both Europe (and the US, with far less vulnerability to Russian retaliation than its European friends) stopped short of making big moves like this.
The bottom line:
Europe is keen to be a more active global player on security and human rights. But when it comes to Russia, reality bites hard.
CORRECTION: An earlier version of this article stated incorrectly that the Baltics as a whole receive 100 percent of their gas from Russia. While the dependency is very high -- ranging from 79 percent in the case of Estonia to 93 percent in Latvia -- Finland is the only member state that actually depends fully on Russia for natural gas. We regret the error and thank reader Guido W. for pointing it out.