What We're Watching: Israel finally gets a budget, US expands vax mandate, Portugal elections loom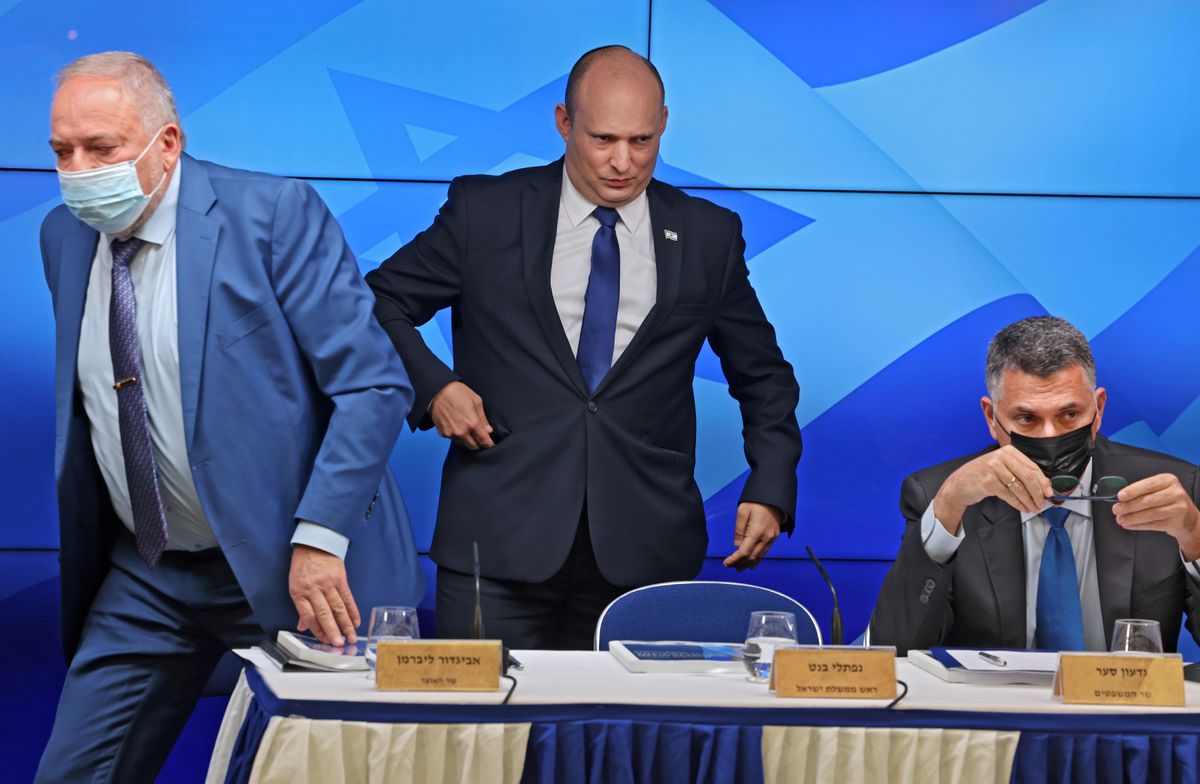 Israel's political breakthrough. Israel's government has passed a budget for the first time in more than three years. This might sound boring, but it's actually a big deal: for years, former PM Benjamin Netanyahu refused to do it for political reasons, resulting in a lengthy stalemate with four divisive elections in just two years. Getting it done is a big win for Prime Minister Naftali Bennett, who managed to get his ideologically-diverse coalition of eight parties to agree on the 2021 budget. Failure to pass it by November 14, as per the coalition deal, would have resulted in yet another election, likely a death knell for the current government which only came together this summer at the eleventh hour. The bill includes $10 billion for Arab communities over five years demanded by Mansour Abbas, head of Ra'am, an independent Arab party that serves in the coalition. For now, Bennett and his main partner, the centrist Yair Lapid, are proving wrong the naysayers who warned that the diverse coalition was doomed to collapse. Negotiations now continue over next year's budget ahead of the March 2022 deadline, but passing the 2021 budget has made a fresh vote — and Netanyahu's dream of returning to power — even less likely.
---
Joe Biden's New Year's vaccination mandate. In a bid to boost slowing vaccination rates in the US, the Biden administration has ordered that workers at all companies with more than 100 employees around the country must be fully vaccinated by January 4 or submit to weekly COVID testing. The order will apply to more than 80 million workers, according to the AP, and will include exemptions for medical or religious reasons. Companies that fail to comply will face fines of up to $14,000 per violation, though it's not clear exactly how the Feds plan to enforce the measure at every one of the thousands of companies affected nationwide. At the moment, 58 percent of US adults are vaccinated, a figure that trails other large democracies such as the EU (75 percent), Japan (73 percent), the UK (68 percent). Even Brazil, which had a lousy start to the vaccine rollout, has now surpassed the US in first doses. The new mandate will likely boost the US numbers, but it's also certain to further inflame the political polarization around vaccine mandates. Although a recent Gallup poll showed 58 percent of Americans support a mandate for companies with 100 employees or more, the split was sharply partisan: only 17 percent of Republicans agree with the idea.

Portugal headed to snap election.
Portugal's president
gave the go-ahead
on Thursday for Prime Minister António Costa to dissolve parliament, the last step before calling a snap election. The center-left Costa is taking a gamble: he hopes that going to the polls will help end a political stalemate after his leftwing allies rejected a national budget for the first time since democracy was restored in 1974 because they didn't like some proposed
social spending cuts
. But recent polling shows that no single Portuguese party or plausible coalition is on course to win a majority of seats, and the race is up for grabs. One thing that is likely to change from the last election in 2019 is that the far-right
Chega
party may come in third. Whatever happens will be watched closely in next-door neighbor Spain, whose PM Pedro Sánchez is a fellow center-lefter with an unreliable leftwing coalition partner and a
fragmented parliament
who must jump through hoops every time he needs a budget passed.