What We're Watching: Russian gas pipeline problems, China's economic slump, the other mobilization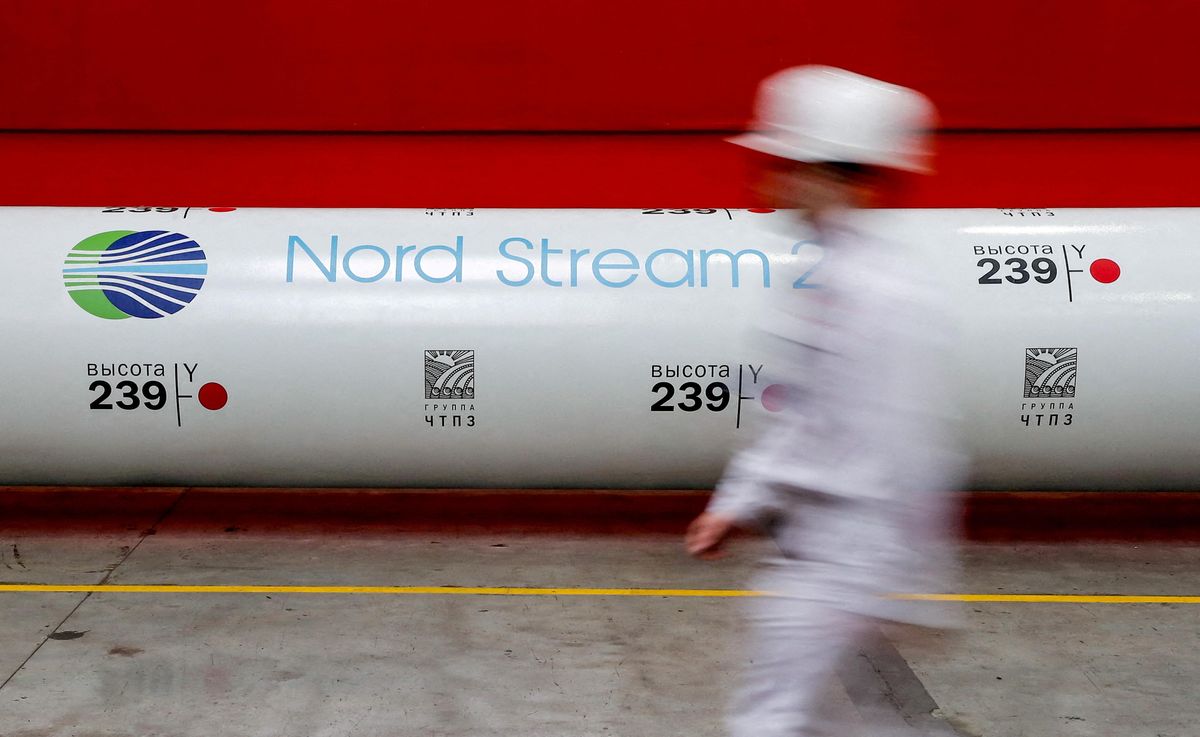 REUTERS/Maxim Shemetov
Did someone blow up the Nord Stream pipelines?
The operator of the two Nord Stream gas pipelines, which run from Russia to Western Europe under the Baltic Sea, reported "unprecedented" leaks and massive pressure drops on Tuesday, stoking fears of foul play. Nord Stream was not actually carrying gas to Europe at the time — the EU froze approvals for the new Nord Stream 2 line after Russia invaded Ukraine, and Russia halted existing flows through Nord Stream 1 in August, blaming Western sanctions. But the incident comes as Europe bundles up for winter with substantially reduced shipments of Russian gas. Seismologists recorded explosions in the area on Monday, and European officials have suggested sabotage, but so far there is no hard evidence. Russian officials, for their part, lamented the incident's impact on "energy security," while some pro-government outlets have suggestedAmerican sabotage. If it were deliberate, who'd benefit most from blowing up a non-operational pipeline? Apart from the geopolitical intrigue, there are environmental concerns too — the line is now leaking gargantuan amounts of methane, churning up the sea off the Danish island of Bornholm.
---
China turns from Asia's economic leader to laggard
The bad news just keeps coming in what has been the worst year for China's economy since Xi Jinping took over in 2012. The World Bank predicts that China's GDP will expand this year by just 2.8% — half the government's modest target of 5.5% and less than the average for the rest of Asia for the first time since 1990. What a turnaround for "the world's factory," which for decades led the region with double-digit annual GDP growth. How did we get here? Well, Xi's stubborn refusal to relax the zero-COVID policy has certainly done a number on the economy and global supply chains. A real estate sector crisis, piling debt, and an ongoing energy crunch have only made things worse. What can Xi do? Implement broad structural reforms that could upend the Chinese economic model. But don't expect that anytime soon. Right now, Xi is only thinking about next month's 20th Congress of the ruling Communist Party, where he'll get a third five-year term as CCP boss. Watch to see whether Xi appoints more economists and technocrats over loyalists to senior party posts, which might indicate that fixing the economy takes priority over ensuring loyalty to him at all costs.
What We're Drafting: Security guards for the World Cup
Vladimir Putin's partial
mobilization
of reservists to fight in Ukraine has grabbed global headlines, but there's another draft in the works for a less nefarious purpose. Two months out from the men's soccer World Cup in Qatar, Doha is
calling up
hundreds of civilians for mandatory military duty as ... security guards. The drastic recruitment drive reflects the scale of effort needed as the Gulf nation of 2.8 million — only 380,000 of whom are citizens — prepares for an influx of 1.2 million people for (arguably) the world's biggest sporting event. The conscripts, including diplomats recalled from overseas, will do their "patriotic duty" by frisking fans for weapons, drugs, and (gasp!) booze — a big no-no in a Muslim country. (But Qatar will
allow
ticketed fans to drink Budweiser, an official sponsor, outside of stadiums before and after matches.) The security guards are being trained with hour-long marches to keep fit and have been told to treat all fans equally, based on the UN Declaration of Human Rights, which clearly did not apply to the
thousands
of migrant workers who
died
while building the World Cup stadiums.
This article comes to you from the Signal newsletter team of GZERO Media. Sign up today.