What We're Watching: Central banks vs. inflation, Peru's endless crisis, Russian "energy terrorism"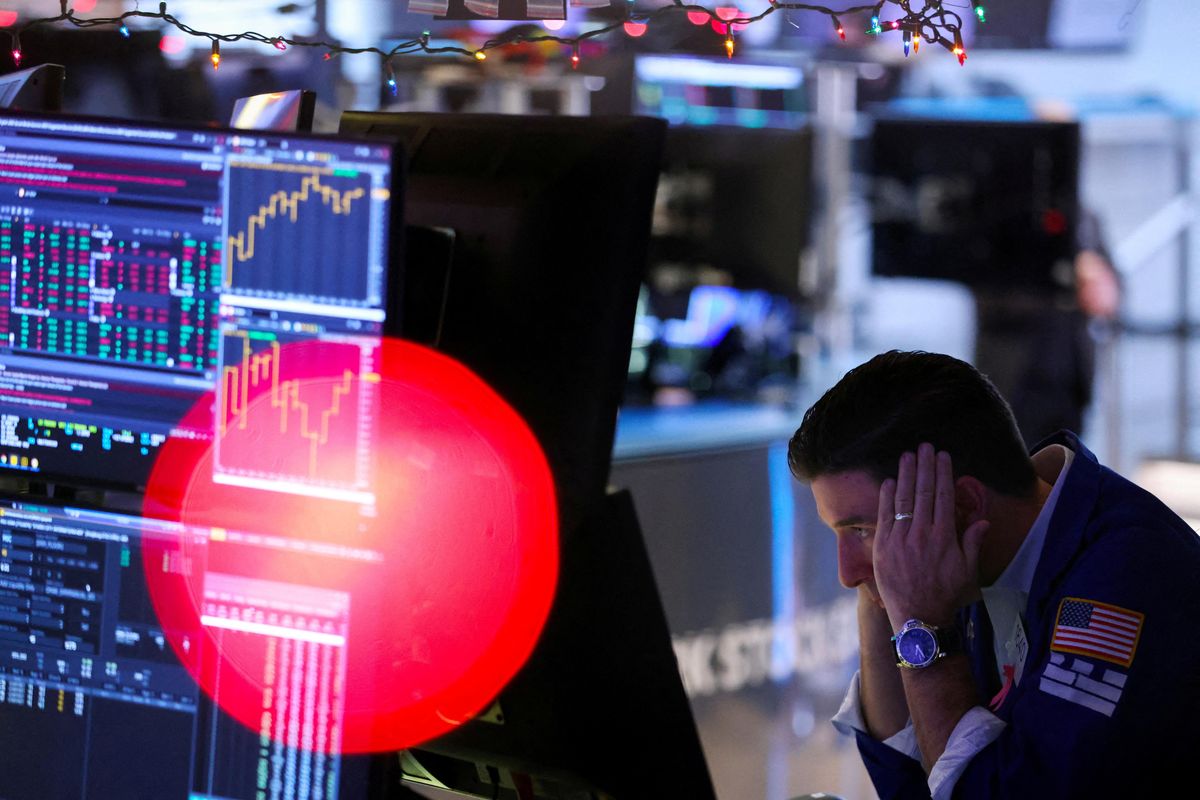 Reuters
Mixed messages from US, European central banks

In their last meeting of the year, two European central banks – the Bank of England and the European Central Bank – followed the US Fed in raising interest rates by 50 basis points, down from their most recent hikes of three-quarters of a percentage point. While central bank chiefs said that November's numbers show that inflation has peaked, they also warned that this more mild rate hike should not be taken as a sign that they're taking their feet off the brakes. Facing sky-high energy prices and a tight labor market, the UK is on the brink of recession, economists say, while the EU is not far behind. Indeed, ECB chief Christine Lagarde admits that the eurozone will likely enter a recession next year, although says it will be "relatively short-lived and shallow." Wishful thinking? Maybe. Lagarde also confirmed that eurozone inflation will remain above its 2% target into at least 2025 and warned of more belt tightening. Meanwhile, the Fed has now raised interest rates to the highest level in 15 years, and markets dipped in response to indications that higher rates would persist well into next year.
---
Another Peruvian state of emergency
Peru's band-aid government has declared a national 30-day state of emergency amid fresh protests, some of which have turned violent. First, a recap: After attempting to dissolve Congress and replace it with an emergency government, Peru's leftist President Pedro Castillo was arrested on Dec. 7 by security forces for attempting a "self-coup." He remains in custody. Now supporters of the former schoolteacher, who had no political experience before this gig, have taken to the streets calling for Castillo's release. Other disillusioned Peruvians are also demonstrating, in their case calling for the dissolution of Congress and fresh general elections … now! Meanwhile, Dina Boluarte, Castillo's running mate in 2021 who is now serving as the country's sixth president in five years, said she would hold an election in 2024 — two years early — because she needs time to bring the country together. But facing backlash, Boluarte has since floated holding a fresh vote as soon as Dec. 2023. Roads in at least 14 regions across Peru have been blocked by protesters as the situation gets increasingly unstable by the day.
Kherson goes dark
The entire city of
Kherson
in southern Ukraine was left in darkness Thursday after a series of Russian missile strikes that left three people dead. Russia has pummeled the port city in recent days, leaving Kherson's remaining 130,000 residents without power amid brutal winter temperatures. Indeed, Kherson is a sore spot for Moscow, which was forced to withdraw from there last month due to its flailing military campaign. This development comes as Ukrainian President Volodymyr Zelensky appealed this week to EU member states for help to overcome Russian "energy terrorism" — a reference to the Kremlin's relentless targeting of Ukraine's energy infrastructure, which has
terrorized
the Ukrainian population. While many were expecting the war to enter a deep freeze during the winter months, it's clear that Kyiv has no intention of slowing down: Ukrainian forces on Thursday shelled eastern
Donetsk
in what's been described as the biggest attack on the Russian-occupied region since 2014.