What We're Watching: EU tightens vaccine exports, Kenya to close Somali refugee camps, Mexico-US border "cooperation"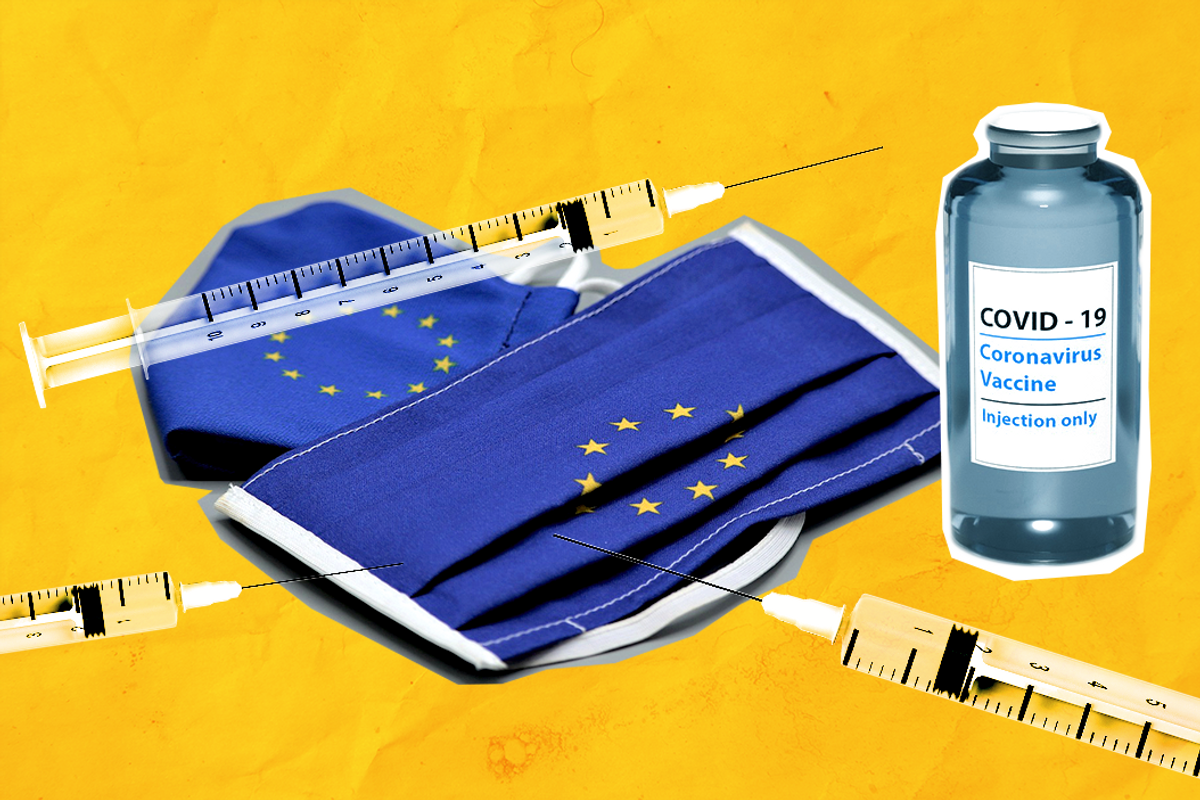 Europe's vaccine war escalates: As the European Union contends with a resurgence of COVID-19 cases and deaths, and a disastrous vaccine rollout, the European Commission announced Wednesday a proposal to tighten vaccine exports from the bloc, a move referred to by one diplomat as a "retrograde step." The new measures would ban vaccine doses produced in the EU from being sent abroad to countries that don't "reciprocate" as well as those that have a higher per capita vaccination rate than EU member states (the UK falls under both categories). European Commission chief Ursula von der Leyen is upping the ante from January, when the EU banned exports by companies that don't first honor their contracts with EU member states. (In practice, only one batch of vaccines from Italy was blocked from being sent to Australia.) This is a massive development within the context of an ongoing row with the UK, which so far has received almost 10 million doses of EU-made jabs, far more than any other country. London also has rolled out a much more successful vaccine drive, having administered vaccines to 45 out of every 100 people, compared to just 13 in the EU. Although EU leaders will discuss the vaccine disaster at a summit later this week, the new proposal will come into force unless most EU members oppose it — an unlikely outcome given that many EU countries are struggling to keep their COVID crises at bay.
---
Mexico, US border "cooperation:" Mexico has sent federal troops to guard its southern border, saying that only essential travel from Guatemala into its country will be permitted. But the sudden move, which Mexican officials say is to prevent the spread of COVID-19, surely has other motivating factors. Importantly, the deployment was announced just days after Mexican President Andrés Manuel López Obrador confirmed that his country would receive 2.7 million vaccine doses from the US — at the exact same time that the Biden administration is struggling to deal with an influx of migrants from Central America along its own southern border with Mexico. While both sides deny that this amounts to an "I'll scratch your back if you scratch mine" scenario, given the timing, it's hard to imagine that the developments are unrelated. It's a win-win: On the one hand, the Mexicans get the vaccines they need to deal with surging COVID cases and deaths, while Biden enlists Mexico's help in stemming the flow of migrants to the US, which is becoming a political quagmire for his nascent administration.
Kenya kicks out Somali refugees: Kenya has given the UN two weeks to prepare for the closure of the country's two main refugee camps. Most refugees in the sprawling camp, overseen by the UN refugee agency, are from its northern neighbor Somalia. If the facilities are not shuttered by then, Nairobi says it'll move its occupants across the border, and let the Somalis deal with the ensuing humanitarian catastrophe. Kenya has been threatening to shut down the camps — which together host over 400,000 people — since 2016, citing concerns that Somali refugees allegedly helped al-Shabaab militants carry out deadly attacks inside Kenya. The move was previously blocked by the High Court in Kenya which said it would be unconstitutional, but now, amid rapidly deteriorating bilateral relations with Somalia, the Kenyans say they are pressing ahead either way. Last December, Mogadishu cut ties with Nairobi after accusing the Kenyans of meddling in their internal affairs by hosting a Somali separatist leader. Kenya responded weeks later by withdrawing from an International Court of Justice trial over a maritime dispute with Somalia. And to top it all off, the US has pulled out its troops from Somalia, paving the way for more insecurity. If the Kenyans don't back down, the camp closures are certain to usher in fresh instability in the Horn of Africa.