What We're Watching: Lifting the lid in Ethiopia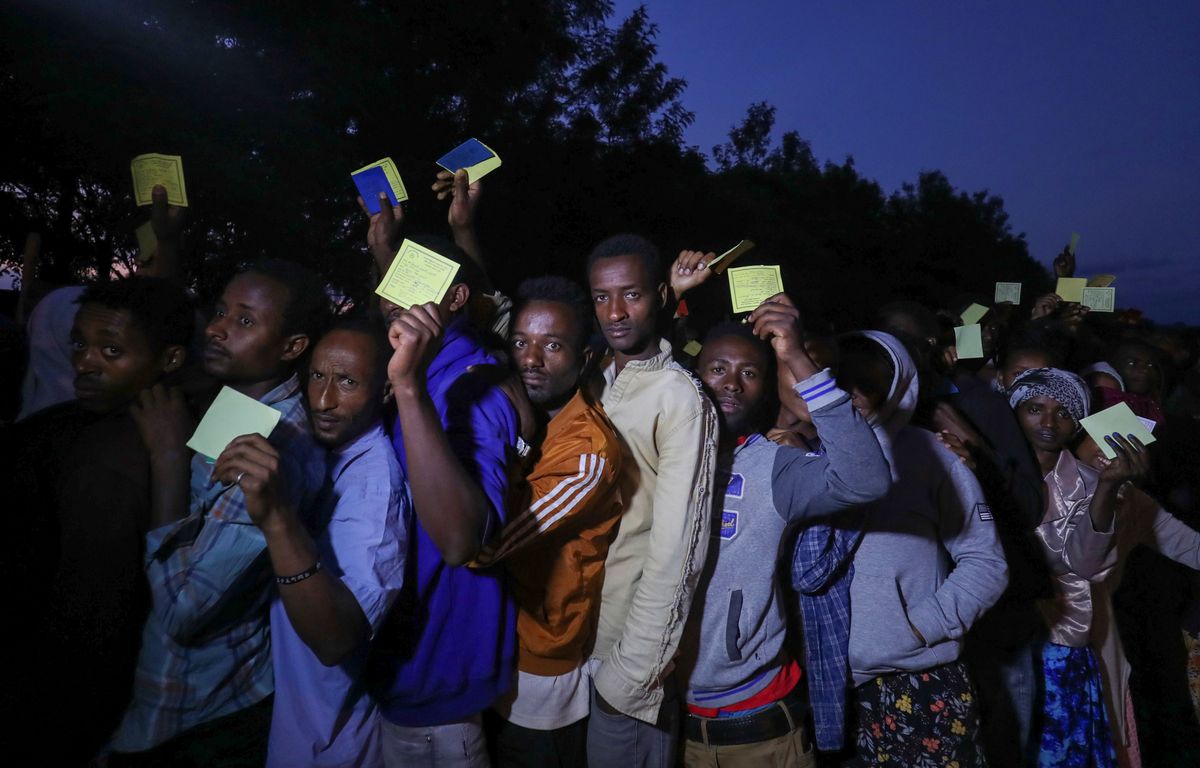 Ethiopia's big vote – Prime Minister Abiy Ahmed has kept his promise to bring change since arriving in power in April 2018. His push for peace with neighboring Eritrea brought him a Nobel Prize, but his willingness to grant greater autonomy to the country's many ethnic groups has triggered violence, forcing some three million people from their homes during his brief time in office. On Wednesday, members of the Sidama ethnic group, Ethiopia's fifth largest, went to the polls to vote on whether they should have their own regional state within Ethiopia's federal system. That would give them power to make their own policies, spend their own budget on local priorities, and to maintain their own police force. We're watching to see whether the results of the vote will be peacefully accepted—and whether the demands of other groups will cause greater political turmoil in the country.

---
Israel's uncharted political waters – "Law enforcement isn't optional. It's not a question of politics. It's a duty." So said Israel's Attorney General as he announced Thursday that Prime Minister Benjamin Netanyahu would be indicted on three charges of bribery, fraud, and breach of trust. The indictments further complicate Israel's chaotic political landscape and threaten Netanyahu's bid to remain in power. Netanyahu is now likely to ask the Knesset, Israel's parliament, for immunity, which will delay criminal proceedings by several months. But the Knesset is not fully functional; no coalition government has been formed since Israel's September elections, the second in just six months. A third election is now extremely likely. But in the absence of a body authorized to decide on parliamentary immunity, it's unclear how Netanyahu's request might be considered. In a combative address, Netanyahu insisted the charges are politically motivated, and called on Israelis to "investigate the investigators." These are uncharted political waters, and all eyes are on the judiciary.
Donny Ramone – Fellow Signalista Alex Kliment is not like you and me. Where we see a photo of the handwritten notes that President Trump used on Wednesday to push back at charges he demanded the government of Ukraine investigate his political rival Joe Biden in exchange for military aid, Alex sees 1970s New York-style punk rock lyrics. You need to see this. This isn't the only reason we keep him around, but it's a really, really good one.
What We're Ignoring
Candidate Bloomberg – Former New York City Mayor and billionaire businessman Mike Bloomberg has officially filed his paperwork for the Democratic Party's presidential nomination. But, his spokesperson said on Thursday, that "does not mean he has made the decision to run." We don't think he has a good chance to win anyway.