What We're Watching: Turkey's (latest) currency collapse, US-EU sanction China, Slovakia's Sputnik crisis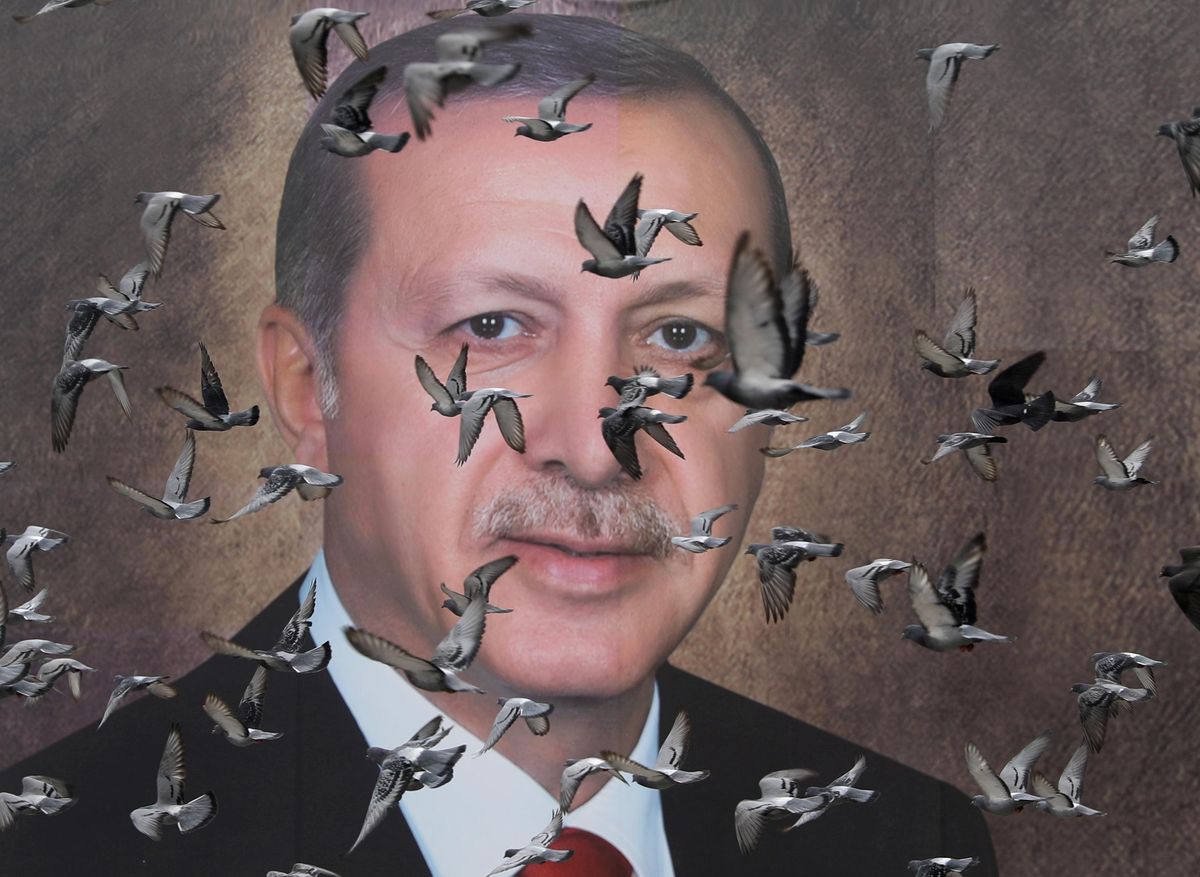 Turkey's president has himself a big (bad) weekend: The Turkish lira on Monday lost 15 percent of its value against the US dollar after President Recep Tayyip Erdogan sacked his Central Bank head Naci Agbal. What was Agbal's offense? He had raised interest rates in order to combat rising inflation. That's a pretty standard policy response, but Erdogan hates higher rates since they (deliberately) cool the bank lending and consumer spending that keeps voters happy. The currency plunge, which will now likely stoke further inflation, is the largest one-day lira selloff in three years, and puts Turkey on the brink of a fresh currency crisis. Also this weekend, Erdogan provoked protests after withdrawing his country from a European treaty meant to stop violence against women. Erdogan and his allies view (Turkish) the treaty as an alien concept that aims to weaken the "traditional social fabric." Meanwhile, local activists and watchdogs say violence against women in the country has surged in recent years.

---
US, EU, and allies sanction China: The US, Britain, Canada, and the EU on Monday announced new coordinated sanctions on China over Beijing's human rights abuses against the Uighur Muslim minority in Xinjiang province. More than one million Uighurs are believed to have been locked up since 2017 as part of what Beijing describes as a benign "deradicalization campaign," but which is widely believed to be a network of internment camps where minorities are held indefinitely without trial. Several Chinese individuals involved in the mass detainment project will now be sanctioned, as well as the Xinjiang Production and Construction Corps Public Security Bureau, which the EU says is responsible for "large-scale arbitrary detentions" in China. This is the first time that the European Community has hit China with sanctions since the Tiananmen Square massacre in 1989. In response, a furious Beijing slapped retaliatory sanctions on 10 European officials, denouncing Brussels' "gross interference" in its internal affairs. Coming amid deepening US-China tensions over trade, human rights, and technology, we are watching to see if Beijing hits back at Washington too.
Sputnik injects a political crisis into Slovakia: Earlier this month, the Slovak government, struggling with rising coronavirus cases and a sluggish EU vaccine rollout, bypassed EU authorities and ordered several hundred thousand doses of the Russian made Sputnik V jab. The move immediately provoked a political crisis, as two of the four parties in Prime Minister Igor Matovič's coalition demanded he resign and threatened to withdraw from government over the move to take vaccines from Russia, which haven't been approved by the European Medicines Agency. Matovič's health minister resigned last week and now the PM himself says he is willing to step down in order to end the crisis. But there's a catch: members of other parties would have to relinquish their cabinet posts too, and so far that's a non-starter. Matovič, in power barely a year, heads a coalition of parties elected to clean up corruption after the murder of a high-profile investigative journalist rocked the nation. The coronavirus pandemic, however, has tested the coalition's resilience. Slovakia — with a population of 5.4 million — has the world's 12th highest COVID death rate per 100 people.