Non-coronavirus news: Israel, US-Iran skirmishes, and a Sanders surprise?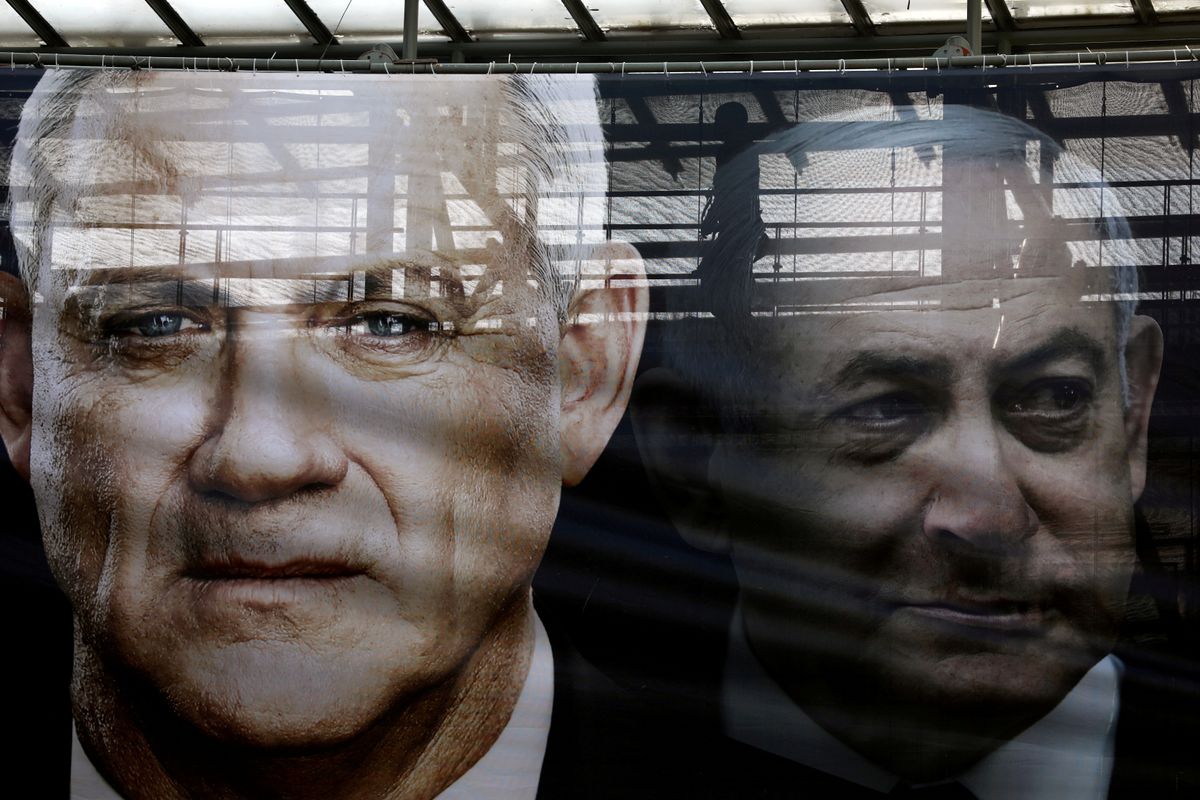 Gantz tapped to form a government in Israel: Israel's president hastapped the Blue and White party's Benny Gantz to form a government after Prime Minister Benjamin Netanyahu's right-wing bloc failed to secure a parliamentary majority. Gantz has 28 days to wrangle the 61 seats needed to form a unity government. One noteworthy change in the status quo: Avigdor Lieberman, the political kingmaker whose support both leaders need to form a coalition, has broken with Netanyahu and tipped the scales in Blue and White's favor. Meanwhile, at the behest of the president, Netanyahu and Gantz met Sunday to discuss the option of forming an "immediate joint government" to deal with the coronavirus outbreak. A state of emergency in the court system has also delayed Netanyahu's long-awaited corruption trial, slated to begin on March 17, until May 24. The ball is now firmly in Gantz's court.
---
Will coronavirus help Bernie Sanders? To win the Democratic Party's nomination, Bernie Sanders needs something big and completely unexpected to happen. On Tuesday, three delegate-rich states — Arizona, Illinois, and Florida — go to the polls. Under ordinary circumstances, polls show Biden would be the clear favorite to win all three. But coronavirus ensures the turnout will be very low. What if Sanders voters show up, and Biden voters don't? A long shot? Probably. But remember that Biden voters tend to be much older (and apparently more vulnerable to COVID-19) than Sanders voters. An upset by Sanders in most or all these states could upend the delegate race and the entire election.
Iran-US tit-for-tat continues: An Iraqi military base housing US troops was hit by a fresh wave of rockets over the weekend, wounding three Americans and two Iraqis. This comes just a week after three coalition members were killed when their military camp near Baghdad was hit by rocket fire attributed to the Iran-backed Kataib Hezbollah militia, prompting retaliatory US airstrikes on that group. The Pentagon has increased its military presence in the Middle East over the past year in response to the perceived increased threat posed by Iran. Tehran now seems willing to up the ante. But as it grapples with one of the world's worst coronavirus outbreaks (it has the third largest death toll behind China and Italy) maybe this isn't the best time to provoke Washington?
UPDATE: the piece has been updated to reflect the postponement of the Ohio primary.
What We're Ignoring
Those who ignore the experts: The warnings from public health officials are stark. To ensure that the global coronavirus pandemic doesn't overwhelm healthcare systems, everyone needs to do their part: Wash your hands. Avoid large gatherings. Work from home if you can. And yet, an Arkansas clergyman quoted in the Washington Post says a colleague recently told him that "half of his church is ready to lick the floor, to prove there's no actual virus." Meanwhile, this weekend nightlife was bumping in big cities like Nashville and New York. France's health ministry is clarifying to the public that snorting cocaine does not, in fact, slow the bug's spread. And here is a group of Thai bat guano collectors continuing to ply their trade despite concerns that coronaviruses may be incubated in bat colonies before making their way to humans. We're not just ignoring these stories; we're washing our hands of them.