Who is Avigdor Lieberman?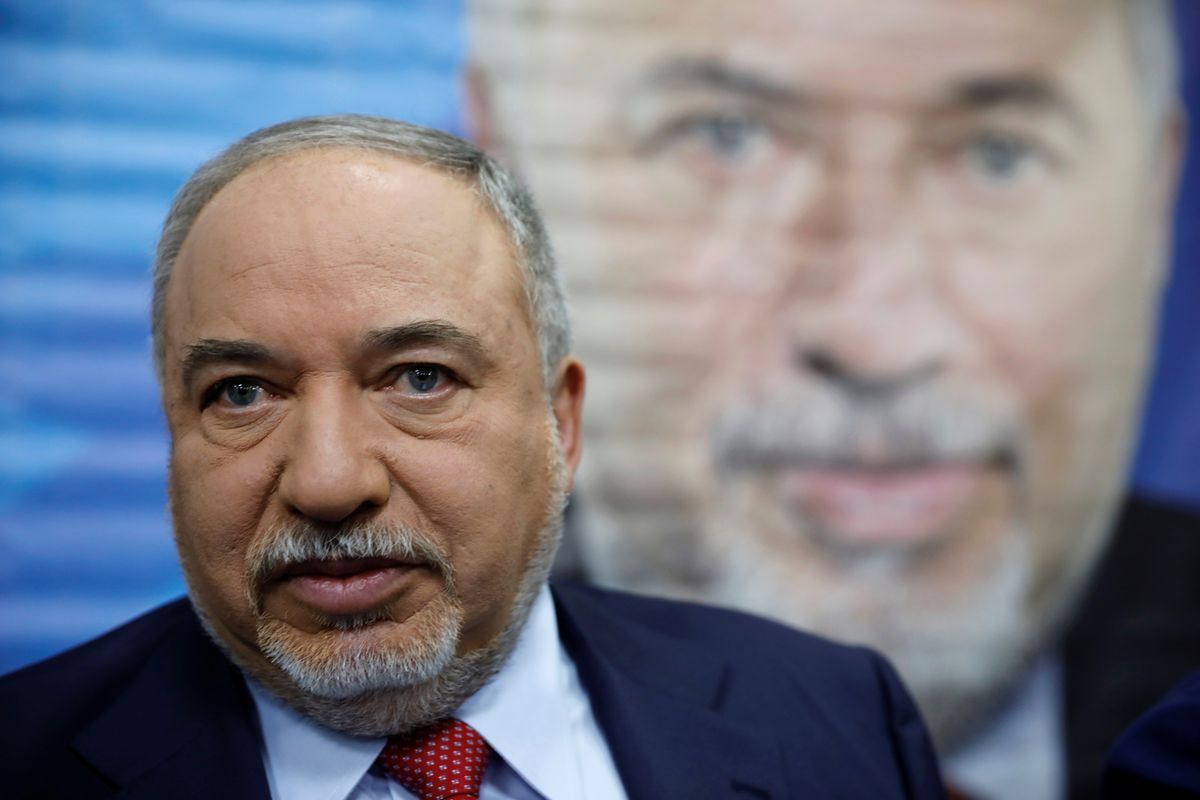 Following another inconclusive election this week, Israel's politics are in turmoil, and the man at the center of the battle to form the next government is neither the embattled prime minister nor the opposition leader who appears to have bested him.

---
Avigdor Lieberman is head of the right-wing secular party, Yisrael Beiteinu ("Israel Our Home"). It was Lieberman who prevented Prime Minister Benjamin Netanyahu from forming a government earlier this year following elections in April, by refusing to join any coalition that included the ultra-Orthodox religious right. And, as our Gabrielle Debinski wrote yesterday, it is Lieberman who's now refusing to give Netanyahu the support he needs to remain prime minister.
Lieberman, born in the Soviet Union and raised to reject religion, is the son of a Red Army soldier who served seven years in a Siberian prison camp during Stalin's time. Over more than three decades in Israeli politics, Lieberman has served a succession of governments with the top jobs on National Infrastructure, Transportation, Strategic Affairs, Foreign Affairs, and Defense. He's even been Deputy Prime Minister. He has known Netanyahu since 1988 and served in his Likud-led governments before breaking away to start his own party in 1999.
Throughout his career, Lieberman has proven a prodigious creator of political chaos and an intensely controversial figure. For example, he has…
Called for Palestinian prisoners to be drowned
Called for "disloyal Arabs" to be expelled from Israel and later insisted they should be beheaded
Expressed hope that Israeli Arab lawmakers who speak to Hamas would be executed
Suggested, while serving as Israel's foreign minister, that Egypt's then-leader Hosni Mubarak could "go to Hell"
Assaulted a 12-year-old boy
Why is Lieberman so powerful? Because Israel's system rewards small parties with big power. The Knesset, Israel's parliament, has 120 seats. His party appears to have won just eight of them in this week's elections, but the latest projections show that neither of the largest parties—Netanyahu's Likud (31 seats) or Benny Gantz's Blue and White (33 seats)—has enough potential partners among other parties to assemble a majority of 61 seats. At least not without Avigdor Lieberman's Yisrael Beiteinu.
Lieberman said Wednesday that he wants a unity government that includes Blue and White, Likud, and his party—but that he will only serve in a government that prioritizes secularist policy changes that break the grip of ultra-Orthodox religious parties on the current (outgoing) government. Blue and White says it can accept a unity government, but not with Netanyahu as prime minister as long as he faces indictment on corruption charges.
Here's the catch: What Avigdor Lieberman gives, he can take away at any moment. All the parties involved know the price of his loyalty is subject to change without warning, and they will negotiate with him cautiously.