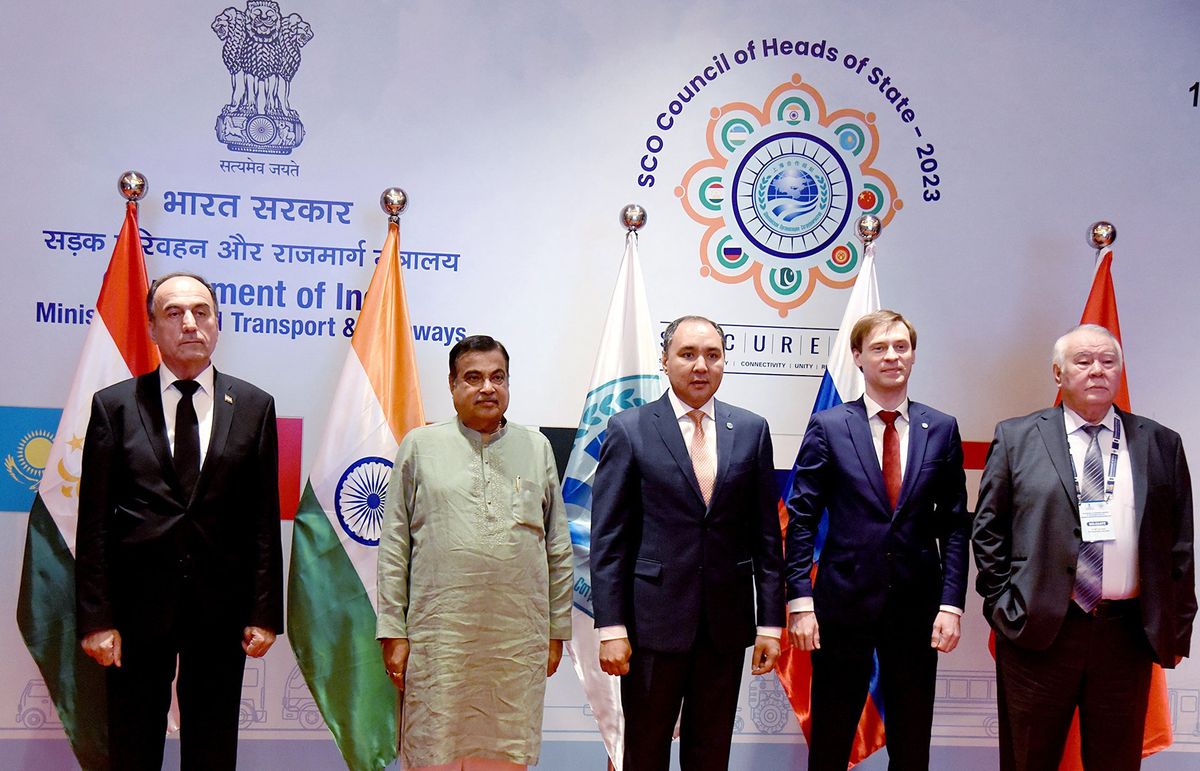 ANI/ PIB via Reuters Connect
The Indian state of Goa usually attracts hippy revelers and wandering yogis. But it is currently playing host to some big political heavyweights at the Shanghai Cooperation Organization's foreign minister summit on Friday.

Quick recap: The SCO, which covers 60% of Eurasia, was founded by Russia and China in 2001 to act as a counterweight against US-led alliances in Asia-Pacific. The group includes Central Asian republics as well as India and Pakistan, both of which joined in 2017. What's more, Iran and Belarus could be signing up very soon.
---
While there's nothing specific on the agenda, Russia's war in Ukraine will loom large. And what really matters is who meets who.
India's Foreign Minister Subrahmanyam Jaishankar met Thursday with his Russian and Chinese counterparts. The latter is no small thing given that China-India ties remain extremely tense, though the two sides aren't expected to make any breakthroughs in Goa. (You might recall that clashes in 2020 in the Ladakh border region killed 24 troops, mostly Indians.)
Also in Goa for the summit is Bilawal Bhutto Zardari, marking the first visit of a Pakistani foreign minister to India in over a decade. While there's no expected bilat between the two states that have fought four wars since 1947, the move suggests that both New Delhi and Islamabad place a lot of importance on the SCO bloc.
Be sure to subscribe to GZERO Daily to get the world's best global politics newsletter every day.