Hard Numbers: AUKUS compensation, $5 gas in America, Iran-Venezuela cooperation, counting toes in Zimbabwe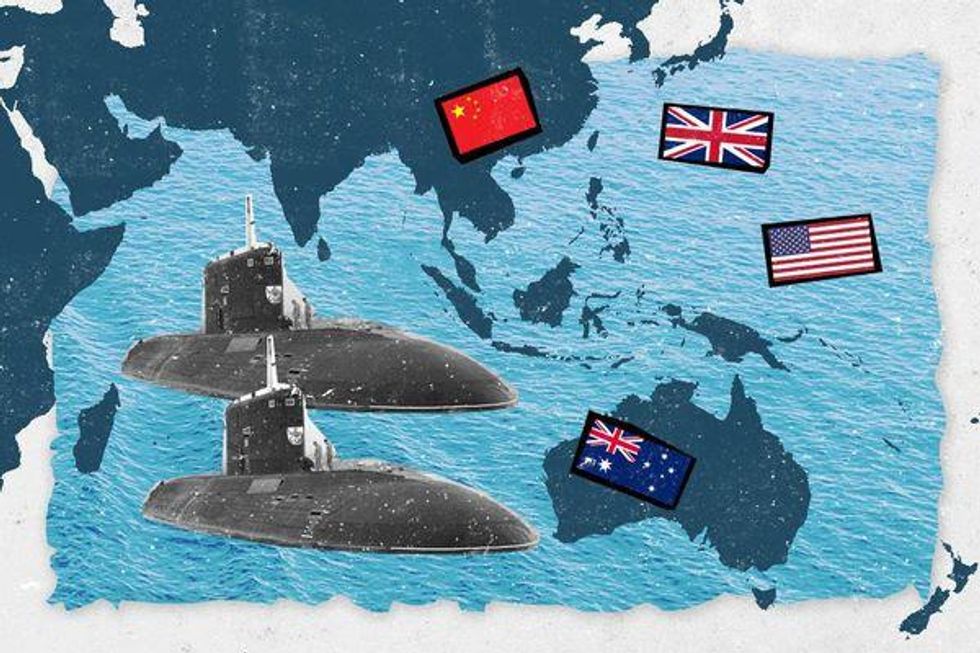 Jess Frampton
600 million: Australia will cough up $600 million to compensate the French defense company it scrapped a submarine deal with in order to join AUKUS. Le sub snubstrained relations between Canberra and Paris and opened up a can of worms with Beijing.
---
5: Average US gasoline prices surpassed $5 a gallon for the first time on Saturday, just as peak driving season gets into full swing. This is bad news for President Joe Biden, who's struggling to ease inflation at the pump ahead of the November midterms with his own approval ratings in the tank.
20: Iran and Venezuela signed a 20-year cooperation agreement during Venezuelan President Nicolás Maduro's visit to Tehran. Details are murky, but the two oil-rich international pariahs will likely continue scratching each other's back while they remain under crippling US sanctions.
130:
An internet rumor about Zimbabweans selling their toes for cash became so
widespread
that the deputy information minister asked Harare street vendors to debunk it by showing they all had 10 toes. What is true is that inflation has surged more than 130% since the beginning of the year in a nation with painful memories of
worthless money
.