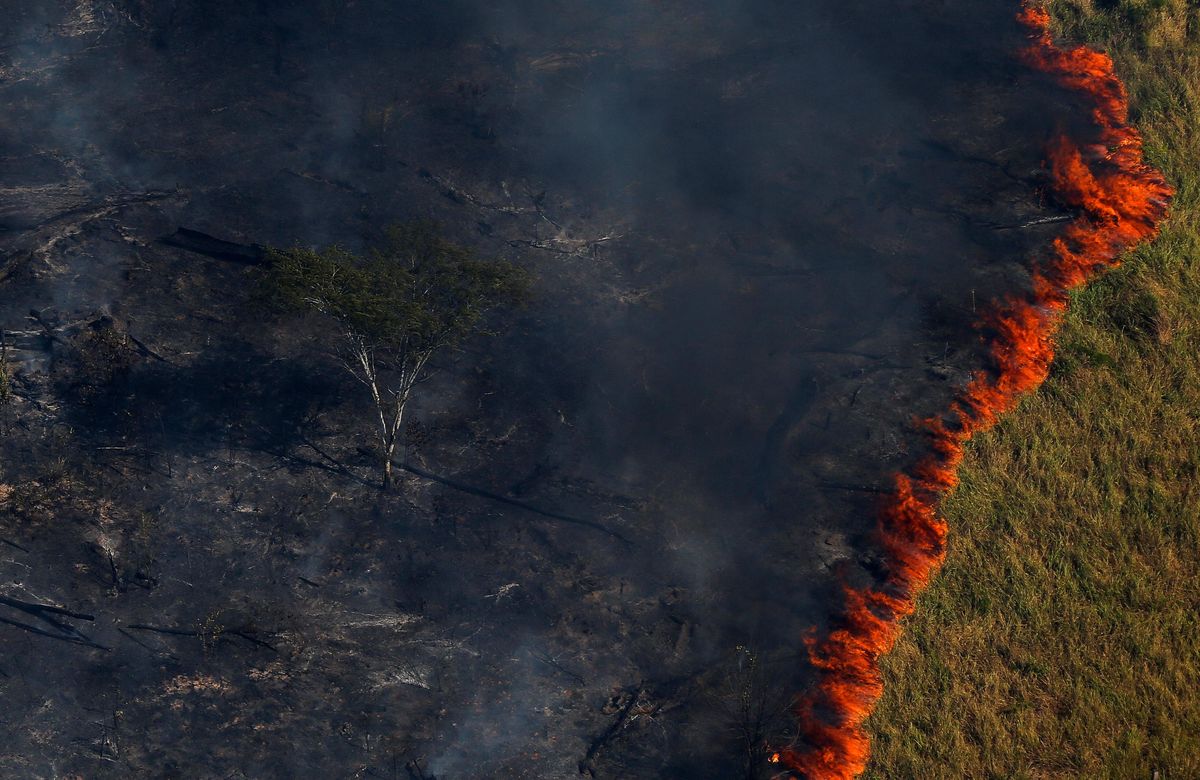 85: A group of some 100 countries committed at COP26 to end deforestation – the removal of trees from land that's then converted for non-forest use – by 2030. The pact accounts for 85 percent of the world's forests, and is a big achievement to come out of COP26 because deforestation is a massive cause of greenhouse gas emissions globally.

---
2 billion: Amazon founder and billionaire Jeff Bezos pledged at COP26 $2 billion to conserving natural landscapes and food systems. Bezos, whose companies have been criticized for environmental degradation and a lack of corporate responsibility, said that his recent rocket journey to space changed his perspective on Earth's "fragility." Ok, Jeff.
97,000: As heatwaves have become an increasingly severe crisis caused by the warming planet, a study predicts that by 2100 extreme heat could contribute to the deaths of up to 97,000 people annually. Meanwhile, many cities around the globe are appointing "heat officers" to implement solutions and avoid the death toll from heat seen in the Pacific Northwest and elsewhere this past summer.
50:
UK Prime Minister Boris Johnson, host of COP26, has come under fire for chartering a private plane to fly from Glasgow back to London on Wednesday after saying he wanted Britain to be a global leader on climate change. But Johnson's team pushed back, arguing that the plane leased – an Airbus A321 – produces
50 percent less carbon emissions
than alternatives, and that the six hour train ride is too time consuming.