Hard Numbers: Senegalese protests, Wifi in the Amazon, Sri Lankan strikes, Ukraine's day in court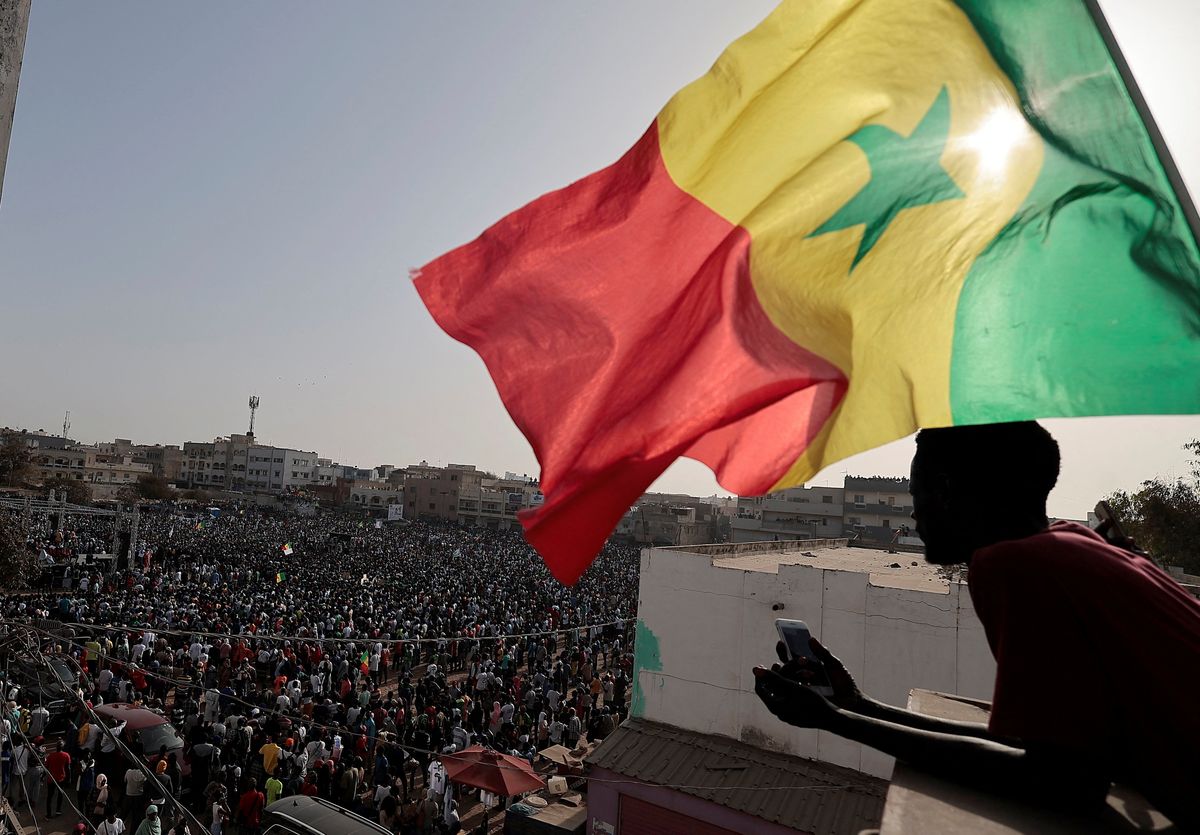 REUTERS/Zohra Bensemra
5,000: About 5,000 supporters of Senegalese opposition leader Ousmane Sonko are protesting against the government of two-term President Macky Sall, who they say is cracking down on civil society and targeting Sonko with cooked-up lawsuits. Sonko, who aims to run for president in 2024, is facing trials for libel and rape.
---
7: To be an illegal miner deep in the Amazon, you need diggers, guns, gumption, and evidently … good wifi. Amid a broader crackdown on these lawless wildcatters, Brazilian feds have seized 7 of Elon Musk's Starlink portable internet terminals, which were set up at covert mining sites. The swoop comes as Amazon deforestation reached a new monthly high in February.

40: More than 40 Sri Lankan unions are striking to protest the country's all-but-signed IMF loan deal, crippling the country's ports, rail stations, airports, and schools. While the government sees the bailout as an essential lifeline to end the country's worst-ever economic crisis, the unions are furious about the tax-hikes that are part of the package.
3bn:
Ukraine and Russia are going to court! In 2013, just before protests toppled the Russian-backed president of Ukraine, Kyiv got a $3 billion loan from Moscow. The Kremlin did it to keep Ukraine from slipping further into Europe's orbit, but the subsequent pro-Western Ukrainian government saw it as a Russian financial albatross imposed under duress and refused to pay it back. Russia sued, and a UK court on Wednesday
ruled
that Ukraine has a case – so now it will go to trial.