Natural gas prices are soaring. Here's why you care.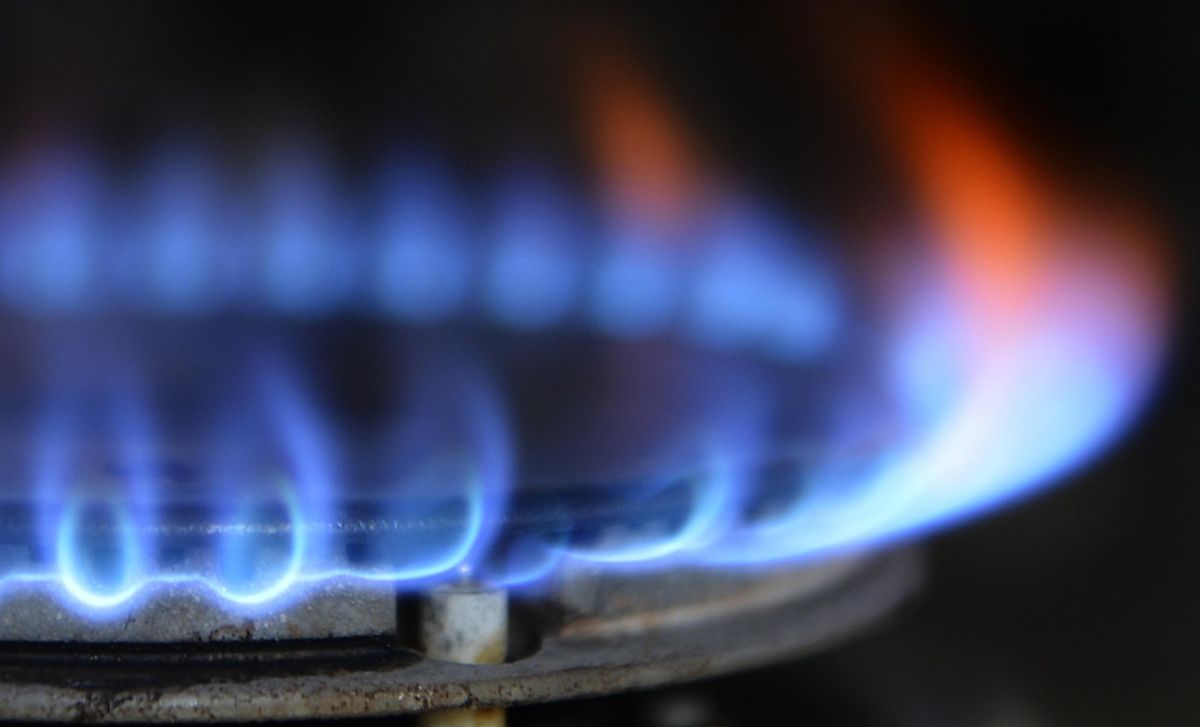 REUTERS/Nigel Roddis
The world is hurtling towards a big, chilly, and expensive problem right now. And no, we're not talking about climate change (at least not directly).
Right now a surge in global energy prices — in particular for natural gas — is rattling entire industries and threatening to upend politics in many countries.
In Europe, natural gas prices have just hit all-time highs. The UK alone has seen a price surge of 500 percent over the past year. In the US, prices are as high as they've been since 2014. Asian markets are up, as well — a major gas importer in Pakistan says the current situation is "crazy."
---
Remind me why I care about prices for natural gas? For one thing, it keeps the lights on. Globally, it powers about a quarter of electricity generation. In Asia, it's more than 30 percent, and in Europe and the US, where natural gas is the largest single source of household heating, it's as high as 40 percent. So soaring natural gas prices can boost power bills fast. In Spain alone, higher gas prices could suck 20 billion euros ($23.37 billion) out of people's pockets.

Higher natural gas prices can also make dinner more expensive, because it's a major ingredient in the production of the fertilizers that are used to grow food crops. High gas prices have already forced two major fertilizer plants in the UK to close, driving up prices for farmers, which get passed through to the rest of us.
Why is this happening? First, demand is rising. As some economies begin to recover from COVID, there's just a lot more need for natural gas across all industries.
Second, supplies in key places are low. In Europe, for example, natural gas producers came out of a cold winter last year with less gas in storage than they usually do. Now, with demand picking up and winter looming, prices are soaring because of concerns about whether there's enough gas for this season.
Lastly, alternatives are tight. In the old days you'd just fire up an idle coal plant to produce more electricity cheaply (and dirtily). But now that climate change is forcing governments around the world to cut emissions, that's not a good option. Even in China, which is trying to wean itself off coal dependency, many people are now braving blackouts as their government fights pollution by keeping a lid on coal.

This is happening at a bad time economically — and politically. A number of major economies are already struggling with high inflation (a subject we'll dedicate more attention to in a special edition next week).
But higher energy prices will only add to those pressures in ways that could have real political consequences. Will inflation undermine US President Joe Biden's big-spending domestic agenda? How about the blowback for Prime Minister Boris Johnson in the UK, where a truck-driver shortage is already causing a broader fuel crisis that's contributed to the highest inflation uptick on record? Will power prices and inflation play into campaigns ahead of momentous presidential elections next year in both Brazil and France?
And of course there's some geopolitical intrigue: Europe and the US are already accusing Russia — a major gas exporter — of deliberately withholding supply. The Kremlin says "sorry, we're meeting our contractual obligations, what more do you want?", but Washington and Brussels think Russia is soft-pedaling gas exports in order to pressure the EU into fast-tracking approval of a controversial new Russian gas pipeline to Germany. Expect this argument to heat up as the weather cools.
Bottom line:
Winter is coming, and there may not be enough gas to keep everyone well-lit and warm at prices that people and businesses can afford. If it's a cold one, grab yourself a sweater, and brace for some serious political blowback.