The Graphic Truth: China's "Paramount Leaders"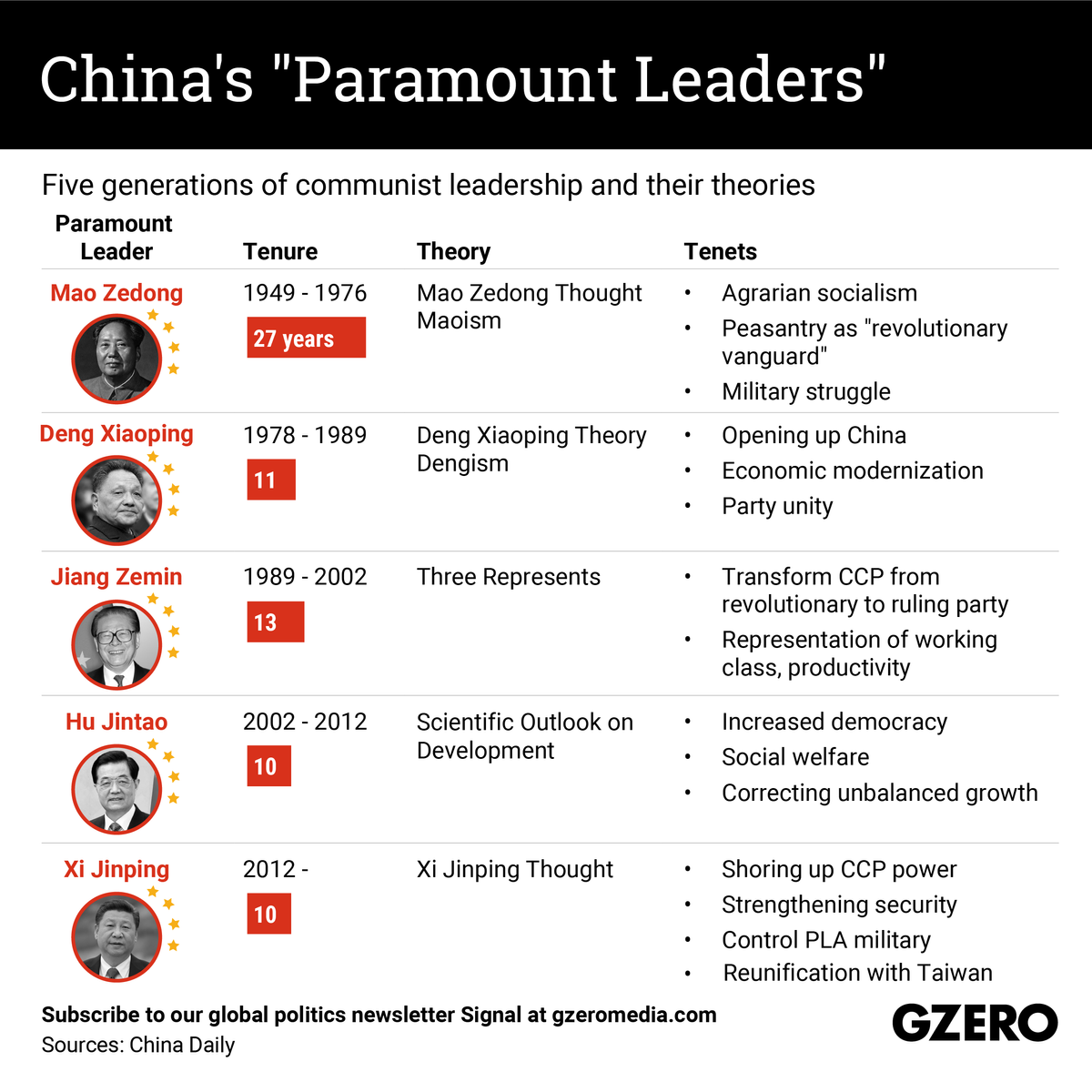 While two-party and/or multi-party democracies thrive on differing policies being pushed by fresh leadership in regular elections, what happens in the case of one-party rule? In China, the Communist Party changes hands through a selection of its "paramount leader'' who also espouses their own philosophy that evolves along with the Communist party. Still, the essential idea is consistent: preserve the party above all else. We explore the basic tenets of political theories of China's five "Paramount Leaders."
This comes to you from the Signal newsletter team of GZERO Media. Sign up today.