US midterms: What we know and what we don't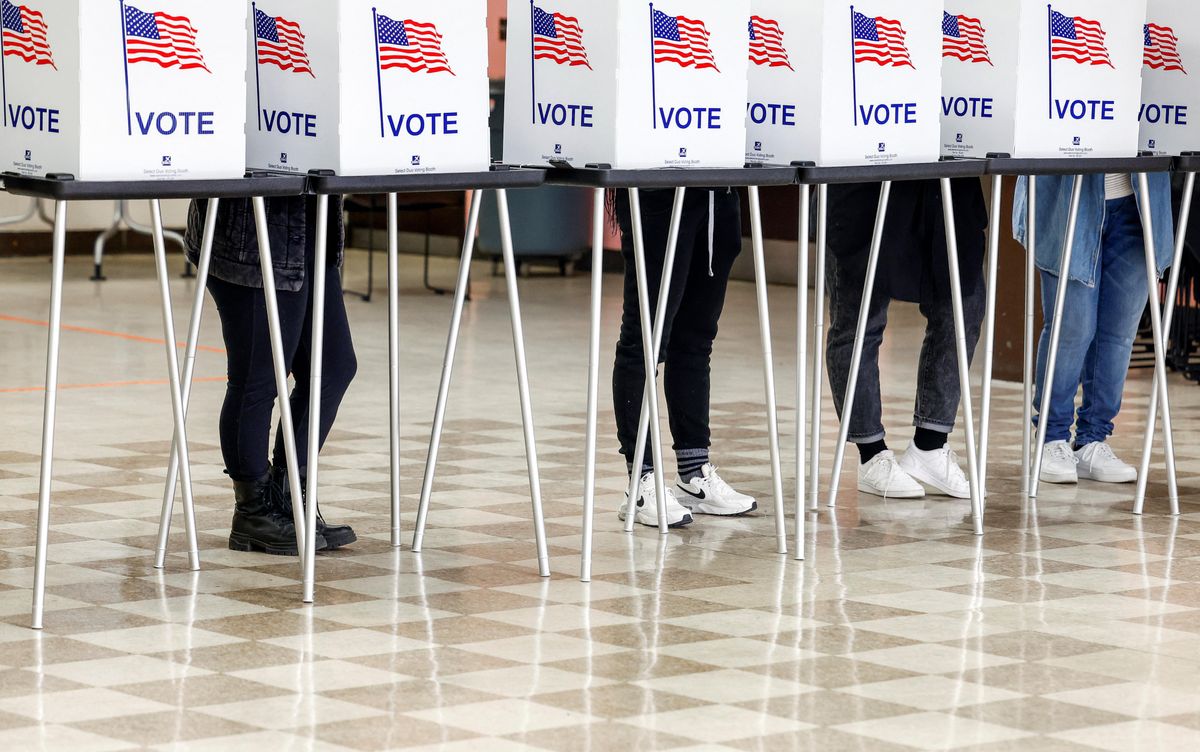 Reuters
It was anything but a boring night in US politics. Votes are still being tallied in many states, but one thing is clear: There was no red wave.

Here's what we know – and what we don't – after a night spent watching breathless vote counting and downing too much coffee.
What we know:
A nightmare scenario for Trump. In Florida, incumbent Gov. Ron DeSantis won in a blowout, setting up one helluva showdown with Donald Trump, who is expected to announce his third bid for the White House next week.
Trump appears to be feeling increasingly threatened by DeSantis, a rising Republican star, and has sought to intimidate the Floridian in recent days. Crucially, DeSantis won Miami Dade, Florida's most populous county, by more than 11 points, reflecting the Republican Party's inroads with Hispanic voters.
---
What's more, many of the candidates that Trump backed – including Michigan's John Gibbs and Tudor Dixon, running for the House and governor respectively, as well as Pennsylvania gubernatorial contender Doug Mastriano – had very bad nights. Predicting that the riffraff of election deniers and provocateurs would not appeal to American voters, Dems – yes Dems – poured millions of dollars into propping up these GOP candidates in primary races, and the strategy seems to have paid off.
It was also a night of firsts. In Maryland, Democrat Wes Moore, a combat veteran who has never held public office, will become the state's first Black governor. Meanwhile, Maura Healey, the attorney general of Massachusetts since 2014, won her gubernatorial race to become the state's first female governor and the first openly lesbian governor in US history.
Was it a red sputter? Proving naysayers wrong, Dems outperformed in several close House races, including Virginia's 7th district – largely seen as a national bellwether – where blue-dog Democrat Abigail Spanberger narrowly retained her seat. The Dems also flipped a House seat in an Ohio district that includes much of Cincinnati, while Republicans' hopes of picking up Senate seats in New Hampshire and Colorado also proved futile. So far, the GOP has ousted just one Democratic incumbent in the House.
Crucially, after a grueling campaign, Democrat John Fetterman narrowly beat Trump-backed Republican Mehmet Oz to become Pennsylvania's next senator.
What we don't know:
John Mayer had it right when he asked Why Georgia. You'll recall that special elections there in 2021 also left us on the edge of our seats waiting to find out which party would wrestle control of the US Senate. And again, Georgia has left us waiting.
While Democrat Stacey Abrams got trampled last night by incumbent Gov. Brian Kemp in the gubernatorial race, the Peach State's Senate contest remains a nail-biter. Democrat Raphael Warnock and Republican Herschel Walker remain neck-and-neck and could go to a run-off next month if neither reaps 50% of the vote. That Abrams dramatically underperformed her fellow Democrat as a result of split-ticket voting is extremely surprising in an age where party fealty is also on the ballot.
States playing hard to get? The country is anxiously waiting to see what happens in Senate races in Arizona, Nevada, Alaska, and Wisconsin. Indeed, the race to get to 51 Senate seats is hot, with Dems currently holding 48 Senate seats to the GOP's 47.
Though Republicans are still expected to gain control of the lower chamber (dozens of seats are still being counted), it won't be by the margin that the party had been hoping for. But a win is a win, and a narrow victory in the House could still be enough for Republicans to stonewall Biden's legislative agenda.
Now what? The dust will settle and we'll soon know which party will control the House and Senate. But the race for 2024 is on, and we've seen before how Trump responds to personal defeat.