The trouble with Herschel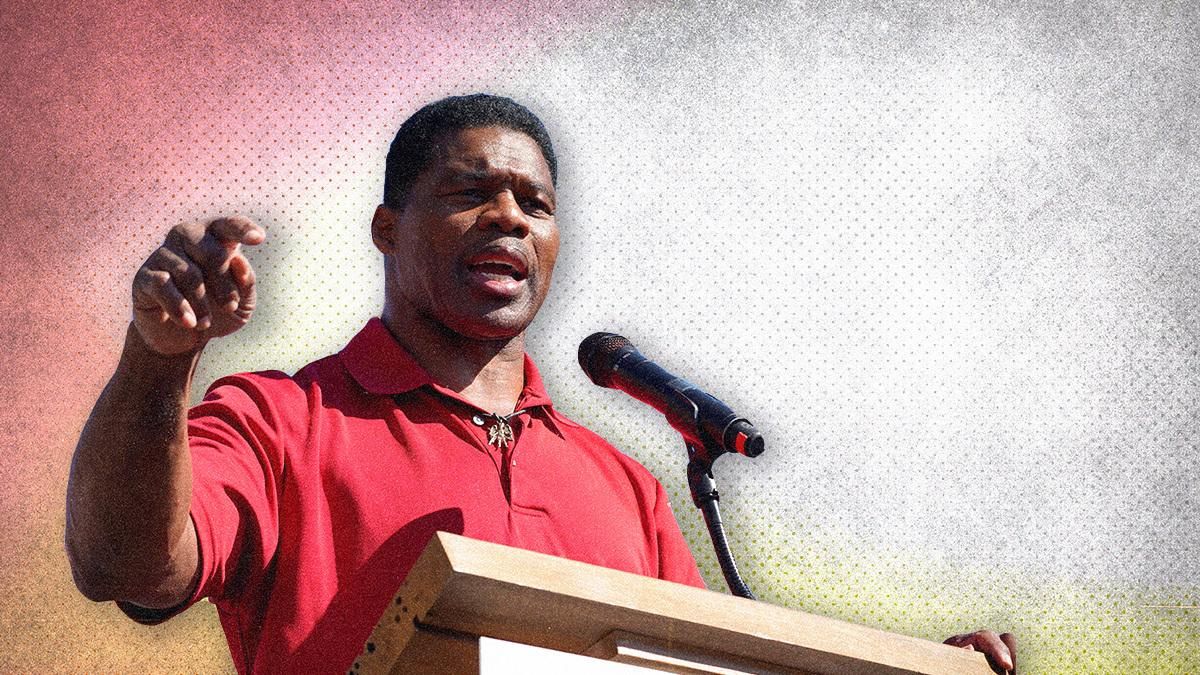 Paige Fusco
Signal's Willis Sparks writes about his Georgia roots and how the world craves authenticity from political leaders.
Where I come from, there are two important institutions – church and football – and worship takes place in both.

I'm a Georgia Bulldog. Unlike the previous four generations of my family, I graduated from a different school, but my family ties to the University of Georgia extend back to the 1850s, and I've been watching Georgia football games in Sanford Stadium since 1972. I'm what you call a Dawg to the bone.
I was in Knoxville, Tennessee, on September 6, 1980, when a teenage recruit named Herschel Walker made his legendary college football debut by steamrolling defenders and shocking a sellout crowd of 102,000 fans of a rival team.
I was there for every Athens, Georgia, home game in 1980 as freshman Herschel led my Dawgs to the Promised Land, a national championship. I was there through 1981 and 1982, when Herschel won the Heisman Trophy as college football's best player.
You have to understand … He stood six feet, two inches tall, weighed 220 pounds, and had Olympic-sprinter speed. That's not natural. He seemed, to steal a phrase from Shakespeare, to be "made of some other matter than earth." His performances inspired the wide-eyed shaking of heads.
---
I never met him. If I had, I'd have been too young and starstruck to speak, and young Herschel would have been too shy to cross the divide. He was Clark Kent as well as Superman, which in our estimation made him still more worthy of love and respect.
I was also on campus when the news dropped that Herschel was skipping his senior year at Georgia to play in a fledgling professional league for a brand new team owned by a flamboyant businessman named Donald J. Trump. That was in 1982.
Forty years later, with the backing of former President Donald J. Trump, Herschel Walker is now a candidate for the United States Senate. And because he's faced the scrutiny that comes with a bigtime political campaign, we know that the athlete made of some other matter than earth is a man with feet of clay.
We already knew Herschel had struggled with what we used to call "multiple personality disorder." But because he decided to run for Senate, we now know that Herschel Walker, champion of a national abortion ban, stands accused by two different women of pressuring them to have, and then paying for, abortions for which he shared responsibility – and the physical evidence says it's true.
We know that Herschel's ex-wife and son accuse him of physical and emotional abuse. We know that Herschel's claim that he graduated from the University of Georgia in the top 1% of his class is a lie. He didn't graduate at all. And then he lied about lying about it.
Then there's the much bigger problem that when Herschel speaks about policy, he's often barely coherent.
By the way, Herschel's Senate opponent is the current incumbent, the Rev. Raphael Warnock, who continues to serve as pastor at the Ebenezer Baptist Church, a post once held by Dr. Martin Luther King Jr. (I wasn't kidding about football and church.) Other Black faith leaders are now making their opinions of Herschel known.
No one wants to know that his boyhood hero is a deeply flawed human being, and it's not much consolation to be told that he may be so emotionally ill that he can't see his own dishonesty or abusive behavior. Yet, Herschel may very well be elected to the US Senate next Tuesday.
How did we get here? How has this deeply flawed man reached this point? Around the world, there's a craving for "authenticity" in our political leaders. British conservatives will back a man who plays the buffoon and can't comb his hair over someone posh and polished. Ukrainians preferred a TV sitcom star to yet another member of the old political and business elite. Brazilians of the left want a union man, and those on the right back a tough-talking former soldier. Pakistan's last prime minister, who survived an assassination attempt this week, was famous as a cricketer before he ran for office.
In Herschel's case, the authentic man of the people has been exposed as a thoroughly inauthentic human being. And yet … he may win because authenticity often becomes defined in tribal terms. Herschel is not a perfect person, some of my fellow Georgians concede, but he's one of us, not one of them. When he gets to Washington, D.C., he'll stand up for our values, not theirs.
If Herschel doesn't win on Tuesday, it may be thanks to another brand of Georgia Republican, the one disturbed by Herschel's past but who doesn't want to talk about politics because there's a huge game this weekend in Athens. These are people who, like me, wish the hero had stayed on his pedestal. A few of those people may skip the vote altogether, and that could be enough to re-elect Warnock in a race so close it may not be decided until a runoff in December.
I won't lie: I've spent much more time this week thinking about the Georgia Bulldogs' football showdown with Tennessee this Saturday than about midterm elections. And I now vote in New York, not in Georgia.
But I know that, on Tuesday night, whether Herschel wins or loses, I'll go to bed with a knot in my stomach.