Watching the War: Zelensky tsks Germany, economic impact, Mars trip on hold, corporate decisions, Uzbek U-turn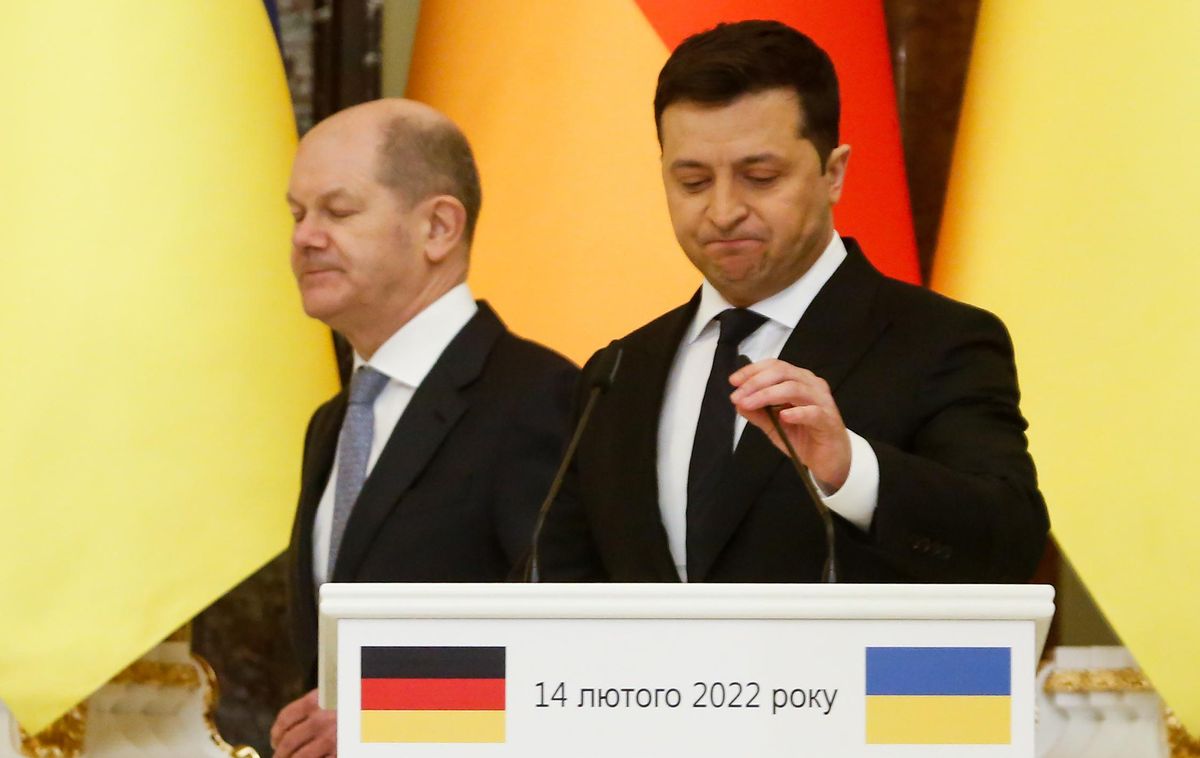 Irina Yakovleva/TASS via Reuters Connect
Zelensky blasts Germany. In a spirited address to German legislators on Thursday, the Ukrainian president blasted Europe's largest economy for its long history of close commercial ties to Putin's Russia, as well as Berlin's unwillingness to fast-track Ukraine's application to the EU. Zelensky's remarks to the Bundestag were made as Ukrainian rescuers continued to find survivors amid the rubble of a reported Russian airstrike on a Mariupol theater that had been serving as a bomb shelter. Kyiv's air defenses, meanwhile, worked overtime to repel a barrage of missile attacks in the capital. No major changes were reported from the frontlines on Thursday, but civilian casualties continued to rise.
---
War to hit global economy. The war in Ukraine could shave a full percentage point off global economic growth over the next year, according to the OECD, a club of industrialized nations. And Europe, which depends heavily on the two warring nations for imports of energy and food, could shed as much as 1.4 percentage points of growth. Across the EU, rising costs could soon become a bigger political problem: inflationary pressures often hit hardest for lower- and middle-income people who spend a higher proportion of their income on food and energy. Will that have an effect at the ballot box?
Mars mission falls apart. The European Space Agency on Thursday suspended a planned $1.9bn joint EU-Russian mission to Mars. The decision, taken in light of Moscow's "aggression towards Ukraine" means the mission — which was to search the red planet for signs of life — will be postponed at least four years as Brussels looks for new partners. Russia, for its part, said it regretted the "bitter" decision and that it would continue the mission, somehow, alone.
Ukraine takes aim. Ukrainian PM Denys Shmyhal called out Nestlé on Thursday morning, tweeting that its CEO "shows no understanding" about why the Swiss company's decision to stay in Russia "means killing defenseless children&mothers (sic.)" Nestlé, like many businesses, has scaled back its operations in Russia and halted new investment, but it hasn't left the country entirely. The PM's salvo came just days after President Volodymyr Zelensky made a similar call for several major US tech companies to "stop supporting your products in Russia." So far, dozens of Western companies from industries as wide-ranging as consumer goods, energy, payments, apparel, and technology have left Russia or drawn down their operations there. A comprehensive list, compiled by the Yale business school, is here. With much of European and American public opinion squarely behind Ukraine, many companies are finding themselves in a tough position. They have to assess sanctions risks and the moral imperatives to leave Russia against revenue losses and obligations to Russian employees. Of course, not everyone in Russia is sad about Western departures: the Russian speaker of parliament has proposed a replacement for McDonald's, which temporarily shut its locations in Russia — it's called Uncle Vanya's. Looks delicious!
Uzbekistan's Ukraine U-turn. In an unexpected twist from an otherwise reliable Russian ally, Uzbekistan on Thursday formally recognized the "independence, sovereignty and territorial integrity of Ukraine." Foreign Minister Abdulaziz Kamilov also said his government does not recognize the independence of pro-Moscow separatist republics in Ukraine. Uzbekistan, a former Soviet republic, is heavily dependent on Russia for trade and remittances from the 4.5 million Uzbek migrants living there. It's part of the Russia-led regional economic bloc but interestingly dropped out of Moscow's answer to NATO (which other Central Asian states have joined) in 2012. Until now, none of the "Stans" had backed the Russian invasion or clearly opposed it, although both Uzbekistan and Kazakhstan have sent humanitarian aid to Ukraine. What'll likely happen next? Expect fierce pushback from Moscow and a return home for a lot of Uzbeks. The bigger question is whether other Central Asian states will follow suit.