What We're Watching: Biden's battered agenda, big oil in hot water, Sudanese PM sort of free, Japan's nuclear worries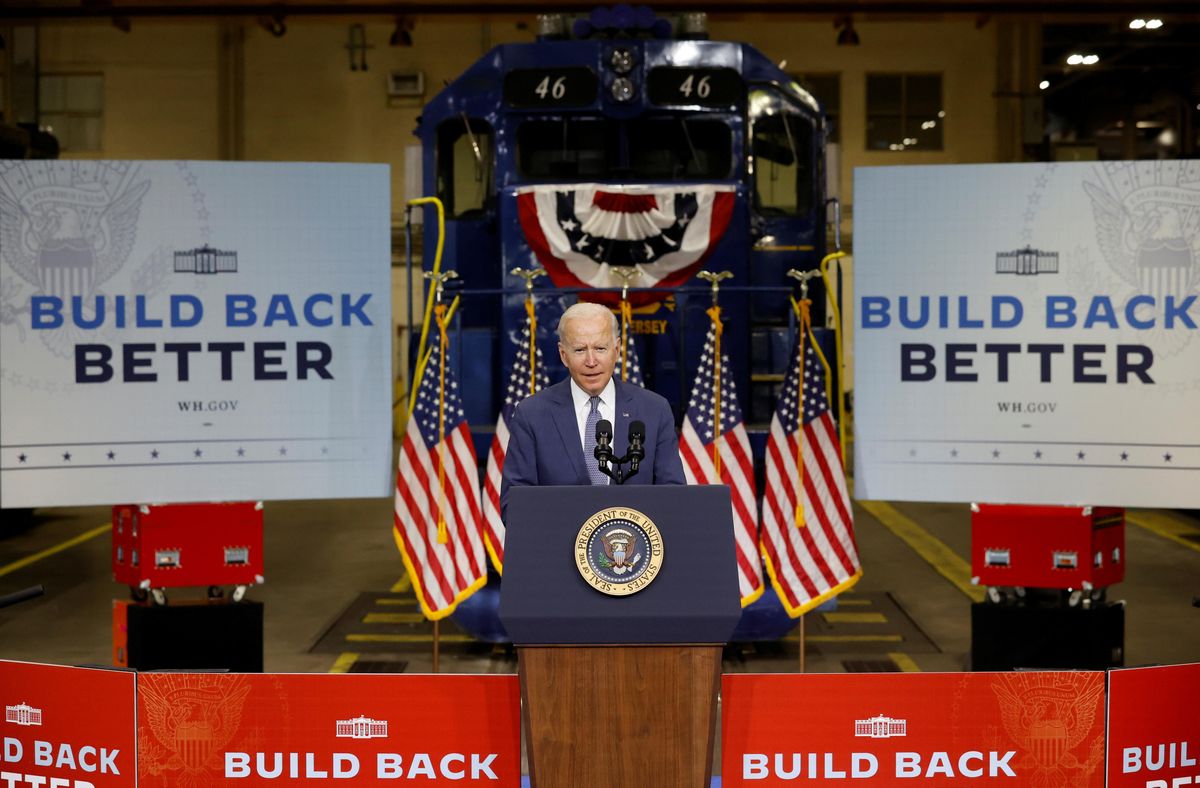 Will Biden finally be able to pass his spending package? For months, the White House and Democrats in Congress have been locked in a stalemate over the two infrastructure bills that form the bedrock of Biden's policy agenda. But is the wrangling drawing to a close? It certainly doesn't look like it. On Wednesday, the White House unveiled a billionaire tax, which would take effect for the 2022 tax year in order to help pay for the ambitious proposals currently making their way through Congress. If it passes, the bill will affect around 700 US taxpayers with more than $1 billion in assets, as well as those who make $100 million or more in income for three years in a row. To date, two moderate Democratic senators – Arizona's Kyrsten Sinema and Joe Manchin of West Virginia – have opposed conventional tax hike increases, but will they support this more limited scheme that will help rescue Biden's policy agenda? Manchin appears to be skeptical of the proposal, and it's unclear what Sinema's game plan is. Still, chasms remain on parts of the spending package itself, including healthcare coverage, and how to pay for it all.
---
Big Oil goes to the hill: It's not exactly news that oil companies have tried to downplay or deny their products' contributions to global warming, but on Thursday Big Oil execs will go before Congress to give sworn testimony about it for the first time. What did you know, and when did you know it? will be the basic question put to top executives from ExxonMobil, Chevron, and Shell when they come before the House Oversight Committee. California Democrat Ro Khanna, who will play a central role in the hearing, says that this is just the beginning of a broader probe into how major American industries have funded and encouraged what he calls "climate disinformation." Khanna thinks this will be a Big Tobacco moment for Big Oil, but wasn't it barely two weeks ago that the same was said about Big Tech? There are only so many industries that can go up in smoke at once — and we aren't holding our breath just yet.
Japan's election goes nuclear: As Japan's long-governing Liberal Democratic Party heads into a general election on Sunday, the issue of nuclear power could end up being decisive in a vote that may be closer than most expected. To be clear, no one doubts that the LDP will win, but a weak margin of victory could cost recently-ensconced Prime Minister Fumio Kishida his post as party leader (and Prime Minister). That's where the question of whether to restart more of Japan's nuclear reactors could come into play. A decade after the Fukushima disaster, barely a third of the country's 33 plants are running again. Kishida wants to rapidly expand that, both to boost the economy and help meet Japan's goal of carbon neutrality by 2050. But the move is opposed by 40 percent of the population, as well as by Kishida's chief rival for LDP leadership, the popular and outspoken Taro Kono, who has overseen the COVID vaccine rollout.
Sudan's PM released (sort of): Following international outrage after this week's coup, Sudan's military have released PM Abdalla Hamdok and his wife, allowing them to return home, albeit under close watch. Meanwhile, the rest of the civilian leadership arrested this week are still jailed in an unknown location. In recent days, Hamdok himself had been held at the home of coup leader Gen. Abdel Fattah Burhan, who said that other civilian government officials would face trial for "inciting a rebellion." The coup came after weeks of heightened tensions as the civilian wing of the two-year-old transitional-government was set to take control of a key executive decision-making body. While the release of Hamdok is surely a welcome sign, it's unlikely to placate Washington, which on Tuesday froze $700 million in direct financial aid to Khartoum, calling on Sudan's generals to release and reinstate the country's civilian leadership, and to stop targeting pro-democracy protesters. Burhan has hinted that the internet, which the military shut down during the coup, could be restored soon, but the credible elections that were supposed to take place next year seem like a long shot now.