What We're Watching: Kim goes hypersonic, confident Europeans, Japan's new safe hands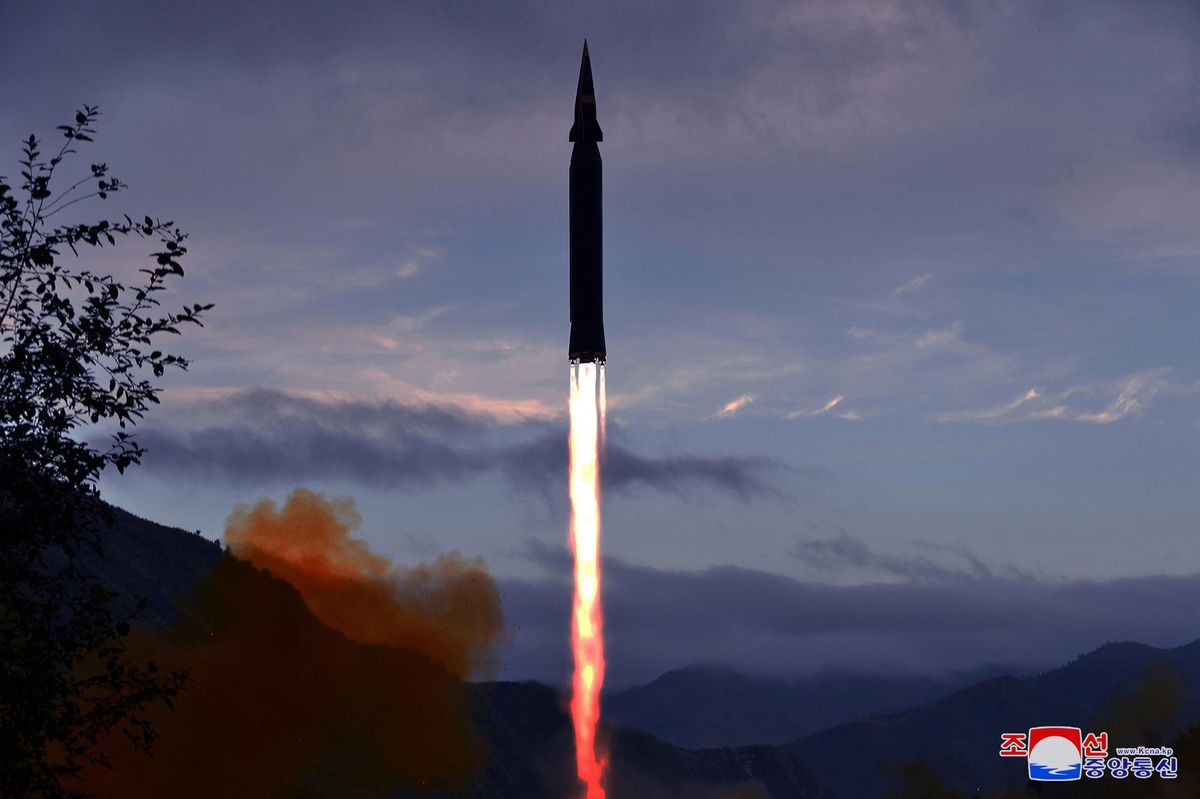 REUTERS
Kim Jong Un breaks the sound barrier: North Korea has announced the successful test of a "strategic weapon" that travels five times faster than the speed of sound. The Hwasong-8 missile, which is believed to be nuclear-capable, is a hypersonic weapon which is much harder for missile defense systems to track than conventional ballistic missiles. The US, China, Russia, and India are the only other countries known to be working with this highly sophisticated technology. And although experts aren't quite sure how developed the Hwasong-8 actually is, this is the third missile test that North Korea has conducted in the last month, suggesting that Pyongyang is getting plucky again as nuclear negotiations with the US remain in a deep freeze.
---
A European springtime — just before winter: After a year and a half of pandemic-related restrictions, dread, and economic uncertainty, Europeans are finally shopping, eating out, and going to the movies as much as they did in the days before COVID. This resurgent confidence has a lot to do with rising vaccination rates and falling numbers of new infections: nearly three-quarters of adults in the EU are now fully vaccinated, even if rates in Eastern and Southeastern Europe still lag. Still, as we noted yesterday, the good times could quickly run into a looming crisis of energy prices that is shaping up just ahead of winter.
Japan's ruling party plays it safe, again:
Japanese politics are clearly not ready for disruption. On Wednesday, elites of the governing Liberal Democratic Party picked
Fumio Kishida
, a bookish former top diplomat under former PM
Shinzo Abe
, to replace the
deeply unpopular
and equally low-profile Yoshihide Suga as party leader. Kishida's main rival, the US-educated vaccine minister Taro Kono, actually got more votes than him in the first round, when rank-and-file members get to cast ballots, but in the runoff the party's bigwigs opted for Kishida's trusted pair of hands over the more outspoken Kono. Japan heads into general elections in November, but the LDP's majority is so strong — and the opposition is so weak — that Kishida is all but assured to be PM after the vote. Party elders evidently don't want to
rock the boat
too much as Japan struggles with an ailing economy and growing tensions with China.