What We're Watching: US-China tech race, Ukraine-Russia confusion, Greek train politics, world's most populous "country"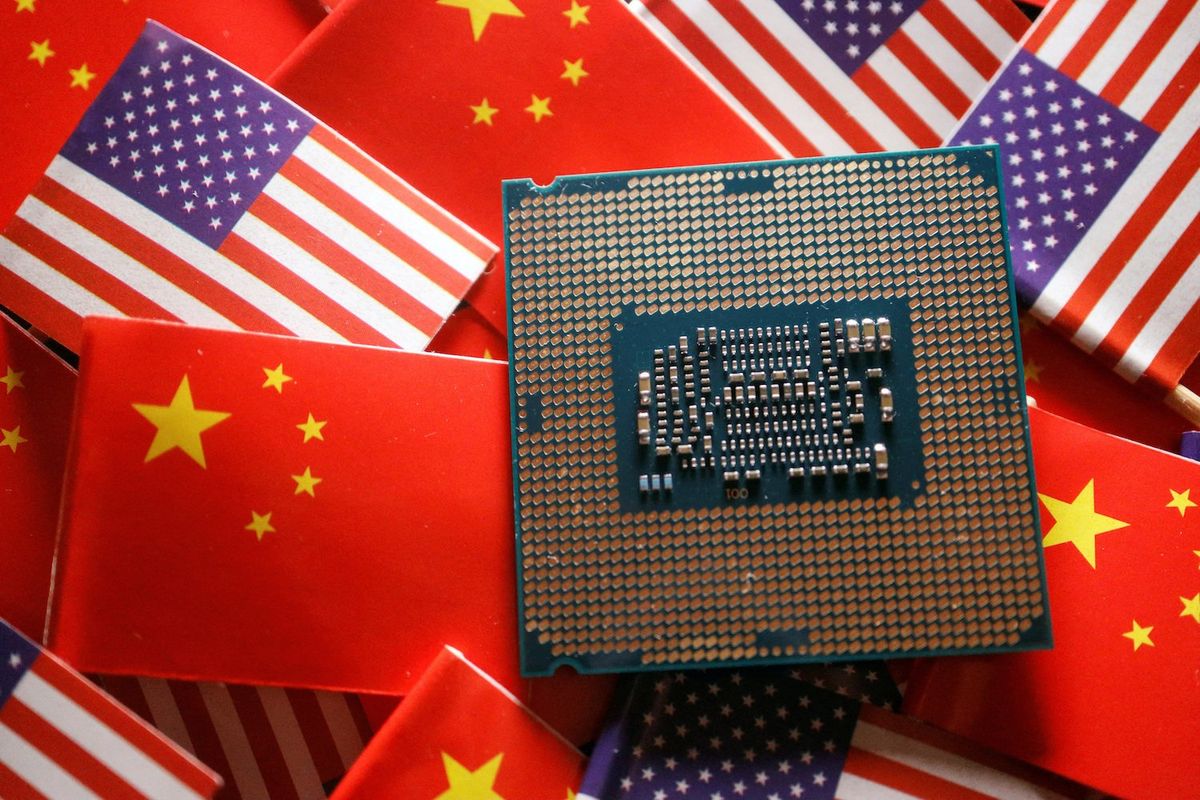 REUTERS/Florence Lo
Who's winning the US-China tech race?
China is now ahead of the US in 37 out of 44 types of advanced technology, according to a new report by the Australian Strategic Policy Institute. These include artificial intelligence, quantum computing, and robotics — all key to winning the race to dominate global tech. Beijing is finally reaping the benefits of decades and vast sums of money invested in scientific research, a priority for Xi Jinping. So, can China declare victory? Not so fast. The study points out that it's not easy to turn cutting-edge research milestones into manufacturing prowess. In other words, the Chinese might have acquired the technology to make the most advanced quantum computers in the world, but the country still lacks the capacity to mass-produce them at the same quality standards as less powerful American-made models (this applies, for instance, to semiconductors). For now, at least, China is not yet eating America's tech lunch.
---
Fatal attack in Russia: whodunit?
Kyiv and the Kremlin are trading accusations after an apparent attack in the Western Russian province of Bryansk, which the local governor says killed two civilians and wounded a child. President Putin blamed the attack on Ukrainian "terrorists," but Ukraine denies responsibility and points out that a Russian anti-Kremlin group calling itself the "Russian Volunteer Corps" has in fact claimed responsibility. Little is known about this group, and some have wondered whether the attack might even be a false flag operation by Russia to escalate the war. The Bryansk attack follows a series of Ukrainian drone strikes deep inside Russia earlier this week, which exposed weaknesses in the Kremlin's air defenses. Should the paramilitary group have acted alone, the raid would underscore the volatility of the conflict and the potential for any violent acts to escalate the chaos. We'll be watching to see whether the saboteurs were part of a government plot or a paramilitary attack.
Greek train tragedy gets political
Days after Greece experienced the worst train crash in its history, recriminations are already flying. In Athens, protesters hurled stones at the offices of the state railway company in anger over the deaths of at least 57 people killed when a passenger train collided with a freight train on Tuesday. Ahead of national elections this spring, the crash has put Prime Minister Kyriakos Mitsotaki on the defensive because of a series of reports about Greece's decrepit transport infrastructure. Greece's state railway system has come under scrutiny in recent years, largely due to its poor safety record (it had the highest fatality rate of 29 countries examined in 2022 by the European Union). But speaking of the EU, the plot thickens: Some analysts say Greece's neglect of its rail infrastructure is at least partly due to the austerity measures that Athens was forced to impose in 2009 in exchange for bailouts from the EU and other international creditors.
The UN "recognizes" a fictional country
Ever heard of the United States of Kailasa? Probably not, mainly because ... it doesn't exist. But that didn't stop UN officials from allowing reps from the fictional country to
attend two UN meetings
in Geneva. Kailasa was "founded" in 2019 by Nithyananda, a self-styled guru who fled his native India over charges of sexual assault and rape and bought an island off the coast of Ecuador. He named it Kailasa after the Himalayan mountain home of Shiva, a Hindu god. Ecuador's government denies ceding its sovereign territory to anyone, guru or not, and the UN now says it'll ignore future requests by anyone representing Kailasa to show up at events. Undaunted, the country's "official"
website
still claims that the US recognizes it (it does not) and, our favorite, that Kailasa's population is nearly twice as large as India's.