What We're Watching: Andean elections, AstraZeneca's hell week, former Aussie PM is designated driver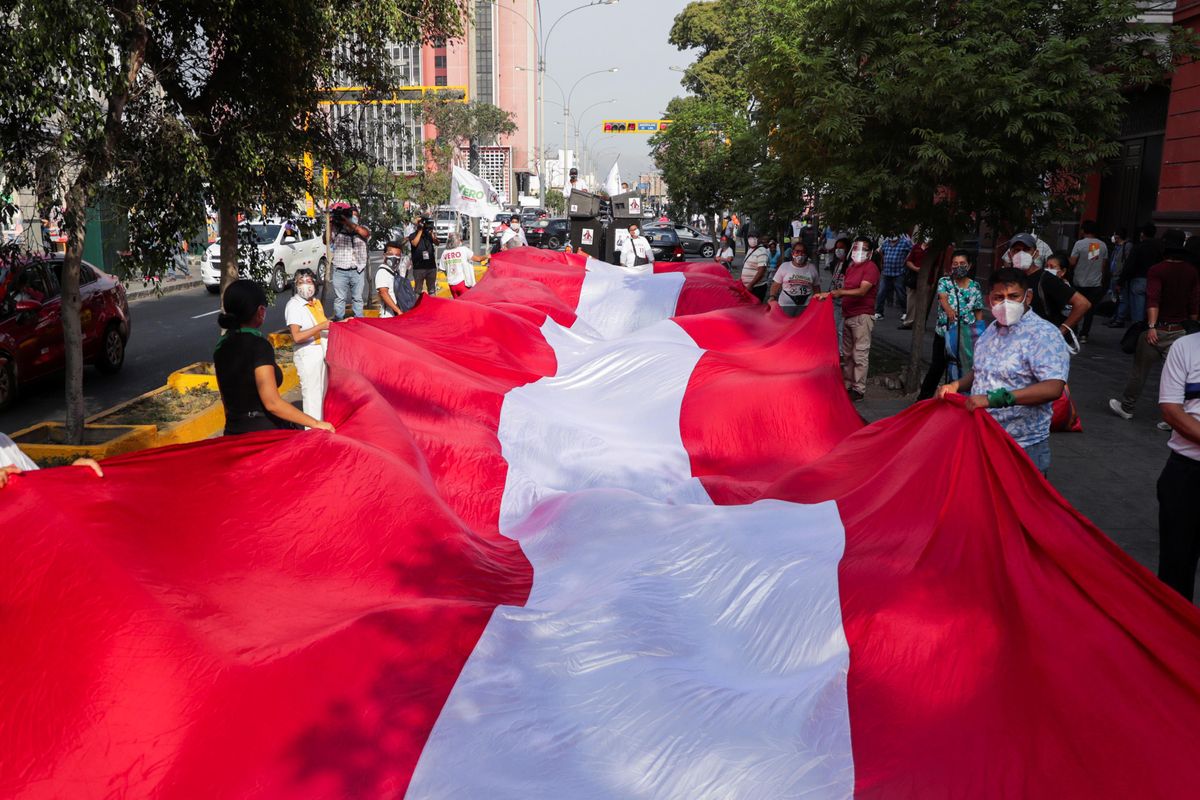 REUTERS/Sebastian Castaneda
Two big Andean elections: This Sunday, Ecuadorians go to the polls for the second time this year in a close presidential runoff, while Peruvians will vote in the first round of their own presidential election. In Ecuador, the matchup is between the leftwing-populist frontrunner Andrés Arauz, who has pledged to blow up the country's IMF agreements and boost national oil production, and Guillermo Lasso, a pro-business candidate who is seen as the choice of continuity with the current market-friendly government. Voter abstention is likely to be high, and the final result could very well be close and contested in a polarized country that was struggling with massive social unrest even before the pandemic struck. Meanwhile in Peru — which recently went through three presidents in the space of a week — the candidate field is hugely fragmented. Those with a decent shot to make it to the second round include "change" candidates like the leftist former lawmakers Yohny Lescano and Verónica Mendoza, as well as the prominent neoliberal economist Hernando De Soto, who has recently risen in the polls. Former soccer star George Forsyth is also in the mix, as is Keiko Fujimori, daughter of authoritarian former president Alberto Fujimori. Both of this Sunday's elections will serve as a kind of bellwether for the political mood in a region that has been devastated by the public health and economic impact of the pandemic.
---
AstraZeneca under pressure: COVID jab manufacturer AstraZeneca has had a hell week. First, a top EU health official issued a confusing statement linking AstraZeneca's jab to blood clots, which has led some countries to limit its use on people older than 60 and younger than 30. And now the African Union is suspending further AstraZeneca purchases until the Serum Institute of India can ensure supplies for the global COVAX facility. The latter is a big blow to a lot African nations, since the AU was betting on AstraZeneca to inoculate the entire continent because its vaccine is cheap and doesn't need cold storage. On the other hand, it's also a vindication of early skeptic South Africa, which stopped using AstraZeneca even before the blood clots issue surfaced because it was not effective enough against the variant of the virus prevalent there. The broader problem is that unless the safety, supply and efficacy concerns are resolved soon, AstraZeneca's jab will lose the momentum it once had to end the pandemic throughout the developing world.
A famous chauffeur:
Four inebriated Aussies stumble out of a bar in Melbourne to discover a driving rain. Having called Uber, they spot an idling car. They pile in and ask the driver to take them to Hastings street. About halfway home, one of the boys notices that their driver is
Kevin Rudd
, former Australian prime minister and current Eurasia Group senior adviser. Rudd had just dropped his daughter off at a restaurant when his surprise passengers arrived, and he agreed to take them home because Kevin is a
fair dinkum gent
.