What We're Watching: Bank of England intervenes, Pyongyang provocations, Israel-Lebanon gas deal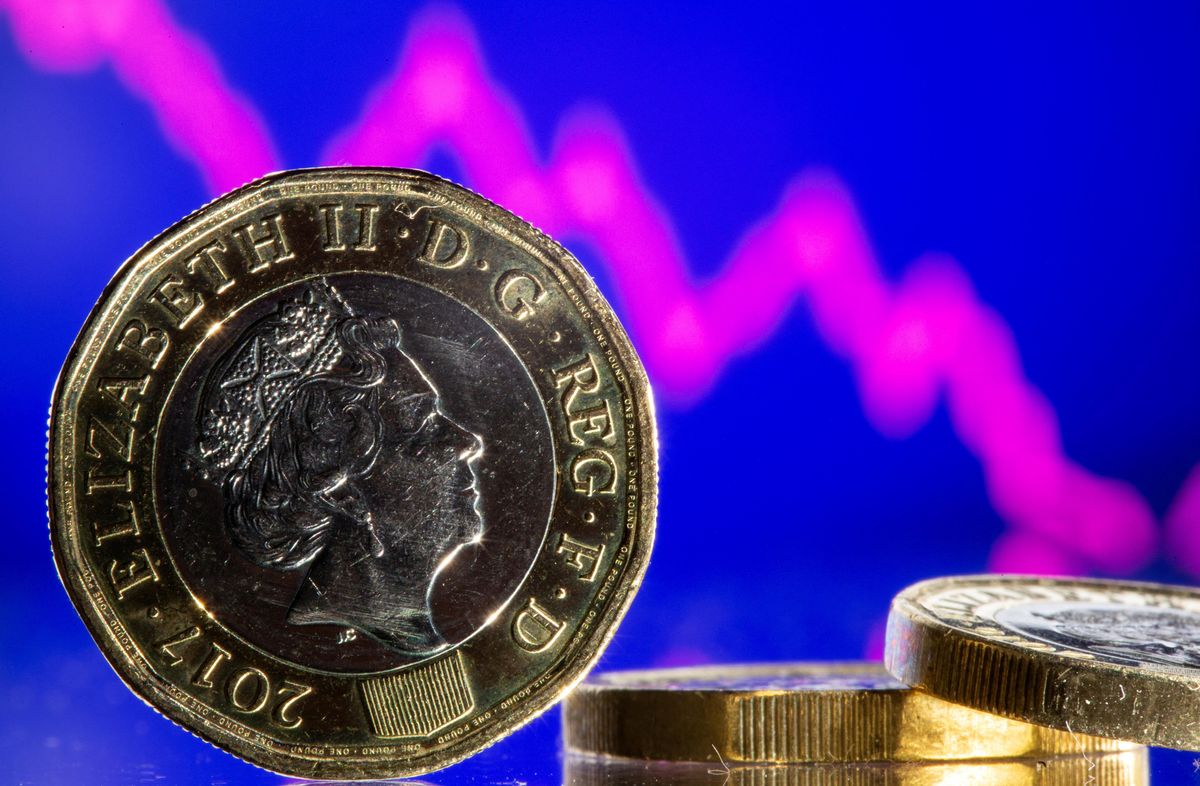 Reuters
Bank of England to the rescue?
The Bank of England stepped in Wednesday to try and calm markets that had gone haywire after the Conservative British government, led by new PM Liz Truss, introduced £45 billion ($49 billion) worth of tax cuts despite sky-high inflation. The bank will fork out £65 billion ($70 billion) to buy government bonds "at an urgent pace" to try to revive investor confidence and boost the pound, which recently fell to a record low against the US dollar. This development comes after the International Monetary Fund issued an unusual rebuke this week of British fiscal policy, warning that the tax cuts would exacerbate inequality. There are also concerns that some pension funds, which invest in government bonds, could be made insolvent following the collapse of UK government bond prices in recent weeks. Though the bank's intervention is significant, there's no indication that the Truss government is willing to reverse course (i.e. limit borrowing) to regain market trust. Meanwhile, in a keynote speech Wednesday, Labour leader Keir Starmer said Tories had "crashed the pound," noting that "this is a Labour moment." Indeed, Labour is currently trouncing the Conservatives in the polls, but Starmer would need to maintain this momentum until the next general election, which must be held by January 2025.
---
North Korean nuclear test jitters ahead of Harris trip to Seoul

Kim Jong Un loves to put on a big fireworks show to welcome top US officials to South Korea. But will North Korea's supreme leader literally go nuclear when Vice President Kamala Harris visits South Korea later this week? Washington is warning that Pyongyang might follow up this year's flurry of missile launches with its first atomic test since 2017 … while Harris is in Seoul. Kim is likely upset that US and South Korean forces are holding joint military drills, which the North Koreans regard as a provocation. On the one hand, testing a nuke would put North Korea on everyone's radar like the country hasn't been since 2018, when Kim hung out with former President Donald Trump. On the other, Pyongyang passed on an opportunity to make a bigger atomic splash when President Joe Biden went to South Korea in May. Also, Kim might want to avoid doing anything rash that might upstage his friend, China's Xi Jinping, who doesn't want any more trouble ahead of the 20th Communist Party Congress in mid-October.
Israel and Lebanon near a maritime deal
While Israel and Lebanon have fought several bloody wars, their most recent battle has been a maritime dispute over drilling rights in the Mediterranean Sea's Karish gas field. Israel discovered the 860-square-kilometer field (332 square miles) in 2013 and plans to take it online in 2023 after years of delays. But Lebanon claims part of the field falls within its exclusive economic zone, something Israel refutes. What's more, Hezbollah, a formidable player in Lebanese politics (deemed a terror group by the US), has called Israeli extraction at Karish a "red line" and has threatened to attack. In July, Hezbollah sent drones over the field, which Israel shot down. While Israel plans to produce most of this gas for domestic use, it could help boost production in the eastern Mediterranean, freeing up other sources for export – which could help Europe wean itself from Russian supplies in the longterm. Israel has tapped into several lucrative gas fields to become a net energy exporter in recent years, strengthening energy ties with former regional foes, Egypt and Jordan, and investing in LNG platforms. Lebanese President Michel Aoun recently said the US-driven talks are in their "final stage" and that a deal could soon be signed.
This article comes to you from the Signal newsletter team of GZERO Media. Sign up today.