What We're Watching: Brazilian ultras reject Bolsonaro, Syrian election "shocker", US baseball is back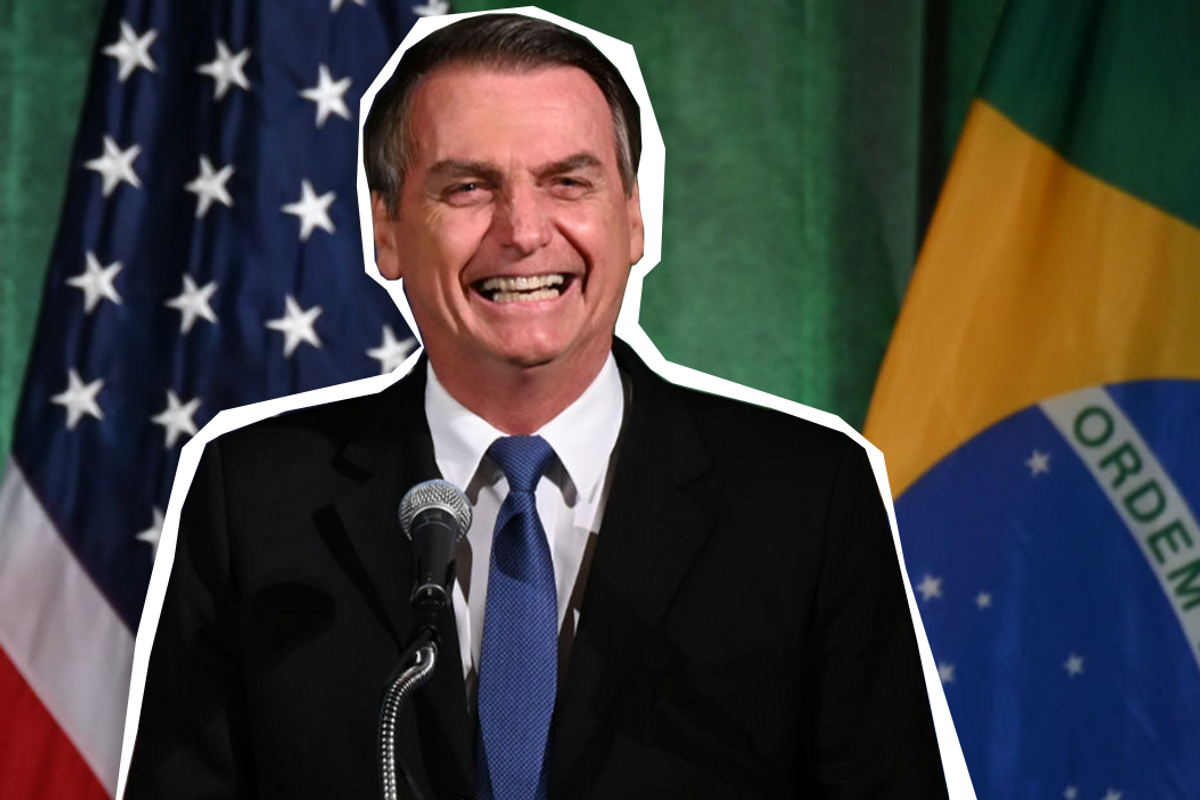 The torcidasturn on Bolsonaro: Brazil's football fans, particularly the organized ultras popularly known as the torcidas, are famous around the world for the passion, intensity, insanity, and joy with which they celebrate their country's brand of the beautiful game. Brazil's president, Jair Bolsonaro, is widely known for the aggressive patriotism, hyper-masculinity, and man-of-the-people image he works to project. That's why some outside Brazil might assume that Brazil's hardcore football fans are major supporters of Bolsonaro, but that assumption ignores the fault lines particular to Brazil's political and sporting culture. In fact, ultras from some rival teams have joined forces in recent days to denounce Bolsonaro's approach to both crime (too heavy) and COVID-19 (too light). In part, this is because many Brazilian ultras are working-class supporters of the leftist Workers Party, the party that Bolsonaro bitterly opposed and then defeated in the last election. Many more low-income ultras live in favelas in Brazil's major cities, which have been especially hard-hit by the coronavirus.
---
Syria votes (sort of): Surprising precisely zero people, the Baath Party — led by President Bashar al-Assad — came in first in Syria's legislative elections on Sunday, winning 177 of the 250 seats up for grabs in parliament. In a country at war with itself for almost a decade, it should also come as no shocker that turnout barely reached 33 percent, down from 57 percent just four years ago — despite the government reopening polling stations in former rebel-held areas. The Syrian opposition denounced the result as a "farce" because most displaced people were not able to cast ballots, but that will matter little to the Baath Party, which has kept a stranglehold on power since a 1963 coup. The wider issue now is whether (or not) the ruling party will use its ample parliamentary majority to do something to help ordinary Syrians, who are coming under increasing pressure to make ends meet amid the country's economic implosion. Meanwhile, fresh US sanctions threaten to cut off Syria from some of the international funding it badly needs to rebuild its shattered economy and infrastructure.
US baseball opens in closed ballparks
: Seventeen weeks late, Opening Day has finally arrived. It's a red-letter day for American sports as major league baseball opens a coronavirus-abbreviated season, in which cardboard photographs will
replace human fans in the stands
. Signalista Alex Kliment wants you to know (again) that the New York Mets will win this year's World Series. Signalista Willis Sparks wants you know that Kliment will be wrong about that for the
34th year in a row
. There is also an election-year political angle here: Given
poor approval numbers
for President Trump's handling of the coronavirus, any perceived return to normal summertime life in America can offer a political boost. On the other hand, Washington DC's baseball club opted against having the president or a former baseball star throw out the ceremonial first pitch of their season: instead they chose infectious disease expert Dr.
Anthony Fauci
. "Normalcy" remains a relative concept. Play ball.