What We're Watching: Dems' Senate victory, Iran's first protester death sentence, Ethiopia's peace deal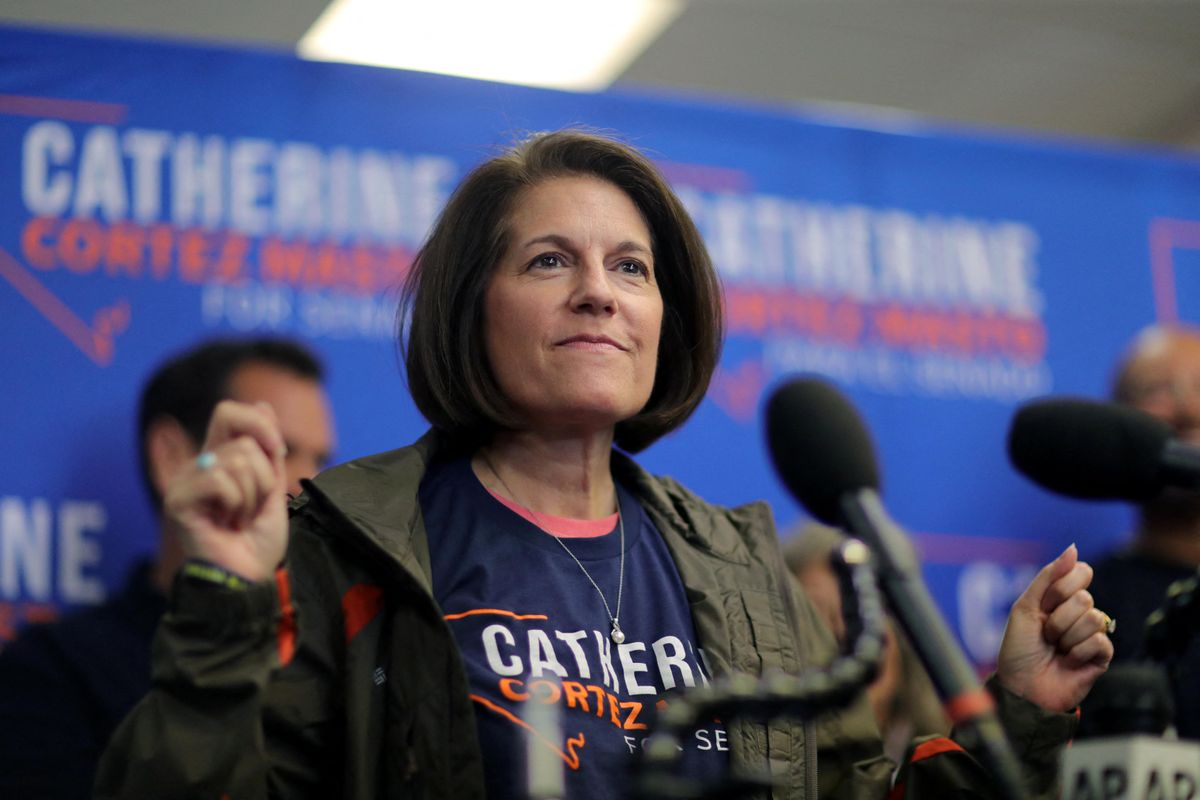 Reuters
Dems take the Senate

The long wait has ended with Democrats retaining control of the US Senate. The victory was sealed after Catherine Cortez Masto, the Nevada incumbent locked in a tight race against her Donald Trump-backed rival, squeezed through with a narrow win. Meanwhile, a Democrat also won Nevada's race for secretary of state – another midterm defeat for pro-Trump election deniers. With the Senate now at 50-49 for Dems (who have the advantage of VP Harris' tie-breaking vote), the White House is now turning its attention to Georgia. A Senate runoff in the Peach State on Dec. 6 could see the Dems clinch 51 seats, giving them majorities in Senate committees and more wiggle room on key bills. Meanwhile, the House remains too close to call, but the GOP is slightly favored to win, needing just 7 seats to reach a majority, compared to the Dems' 14. Still, many of the 21 House seats that haven't been called yet are toss-ups, and the Dems have secured victories in unexpected races over the past few days. Buckle up for a nail-biter.
---
Iran sentences protester to death and indicts dozens

On Sunday, a Tehran court issued its first death sentence linked to ongoing riots in the Islamic Republic, and dozens more were indicted in a bid to quash the women-led movement that's rocked the country for two months. At least 300 people have been killed and 15,000 arrested since nationwide protests erupted after the in-custody death of Mahsa Amini, who was arrested for donning her hijab "improperly." The death sentence comes weeks after 80% of Iran's parliamentarians voted in favor of executing demonstrators, the majority of whom are young women calling for regime change. To date, most of the indictments – over 1,000 – have been handed down in Tehran, the capital, but the latest charges were issued in the southern province of Hormozgan, suggesting that the use of Iran's draconian judiciary to deal with protesters is intensifying. A transnational group that tracks political detentions says at least 65 of those charged are minors. Meanwhile, Iceland and Germany are calling for a special session at the UN Human Rights Council to discuss the situation, which could send a powerful message to the mullahs but is unlikely to have a real bearing on the regime's crackdown.
Inching closer to peace in Tigray
The Ethiopian government and Tigrayan forces have agreed to terms for a peace deal that could end a two-year conflict that's turned the northern region of Tigray into a hellscape. The deal stipulates that both sides will begin to lay down their arms on Nov. 15 and comes after Ethiopia's central government and the Tigrayan Popular Liberation Front, a paramilitary group, agreed in principle to end the war at an African Union-brokered summit earlier this month. The aim is to create a humanitarian corridor to Tigray, which has long been blockaded by Addis Ababa, leaving more than 89% of Tigray's population requiring food assistance. Still, several sticking points remain, including whether Eritrean forces, who have fought alongside Ethiopian forces and have their own territorial claims, will put down their arms. Clearly, the Tigrayans won't abide by the deal's terms until all their opponents do. Will one of the world's bloodiest conflicts finally come to an end?
This was featured in Signal, the daily politics newsletter of GZERO Media. For smart coverage of global affairs that normal people can understand, subscribe here.