What We're Watching: French and Brits fight over fish, Nigeria's insecurity, Duterte cozies up to China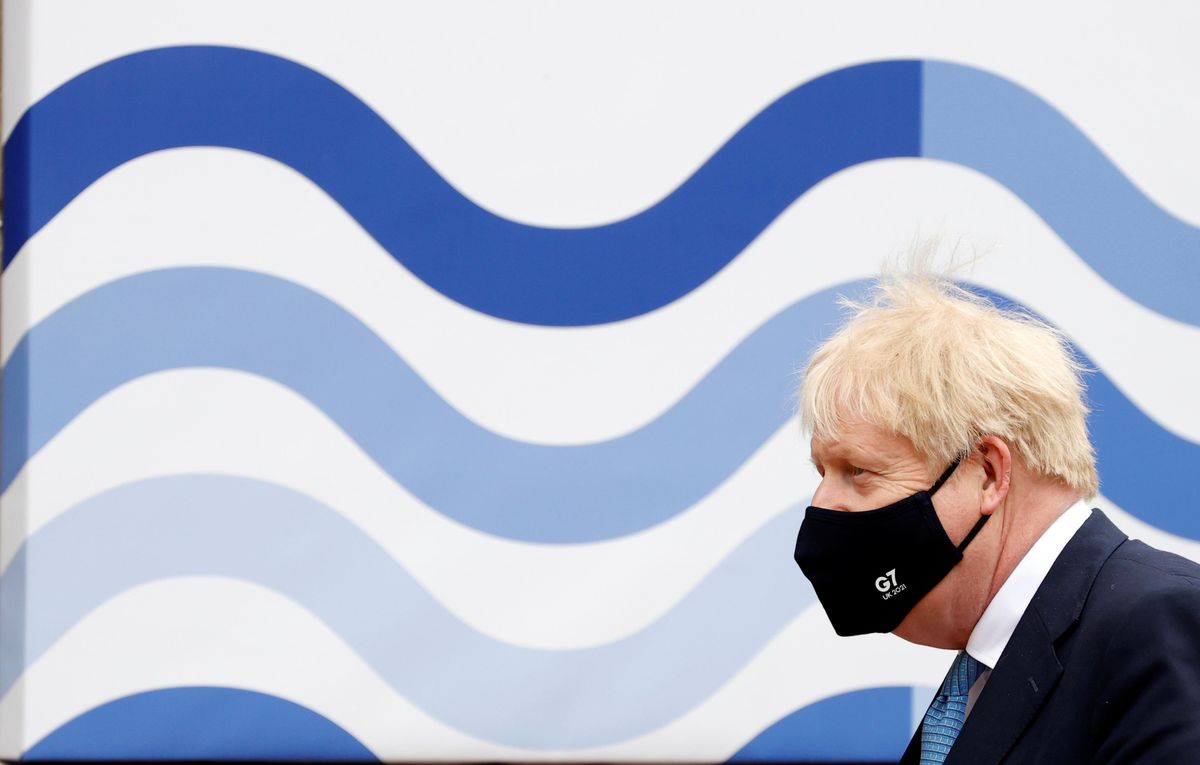 Paris-London face-off at sea: France and the UK are at loggerheads in the high seas this week over post-Brexit fishing access in Jersey, an island off the English Channel. Furious at regulations that they say makes it harder to fish in these lucrative waters, dozens of French fishing boats amassed near the Channel Island, threatening to block access to the port. In response, UK Prime Minister Boris Johnson deployed two naval vessels — a move critics say was an unnecessary escalation, and an attempt by the PM to flex his muscles and bolster the Tory vote ahead of Thursday's regional election. France, for its part, sent its own naval ship and threatened to cut off Jersey's electricity supply, 90 percent of which comes from French underwater cables. Fishing rights was one of the final sticking points of Brexit trade negotiations, an emotive political issue for many Britons who say that they got a subpar deal when the UK joined the European Economic Community in the 1970s. Though an UK-EU Brexit agreement was finally reached in December 2020, it's clear that there are still thorny issues that need to be resolved.

---
Nigeria's insecurity woes: Nigerian President Muhammadu Buhari has made tackling worsening insecurity in his country a political priority, but nothing seems to be making much of a difference: attacks and kidnappings by armed criminal gangs and Islamist militants have become a constant part of life in northern Nigeria, and have already claimed hundreds of lives this year alone. Buhari's new security chiefs, expected to bring fresh blood into an aging security apparatus, have so far failed to deliver on their promise to end the violence (including by Nigeria's often trigger-happy police against civilians). The situation has gotten so bad that members of the president's own party are now openly criticizing the leadership of Buhari, a former general who led a military junta that ruled Nigeria in the early 1980s before being elected as a civilian in 2015. Earlier this week, the armed forces came out in support of the president amid growing calls for Buhari to step down before his second term in office ends in two years time. But if the security situation continues to deteriorate, the generals could change their minds.
Is Duterte getting too cozy with China? Philippine President Rodrigo Duterte has had a busy few days. This week alone, he has berated his top diplomat over an expletive-laden Twitter tirade against China, apologized for getting vaccinated with a Chinese-made COVID vaccine that hasn't yet been approved for domestic use in the Philippines, and said the 2016 arbitration ruling in favor of his country's claims in the South China Sea is not worth the paper it's written on. While Duterte cozying up to China's Xi Jinping is nothing new, this might be starting to have political consequences for him as support for China has plummeted among the Filipino electorate. While Duterte's popularity has not been tested in a major nationwide survey since October 2020, when it hit a whopping 93 percent, if current trends continue, the incumbent may have a hard time in next year's presidential election. Since he can't run for a second term, Duterte's allies want him to be a candidate for VP alongside his daughter so the family can stay in power. But will Duterte's infatuation with China ruin his chances?