What We're Watching: Myanmar's election, Bolivia's new president, Biden's COVID crew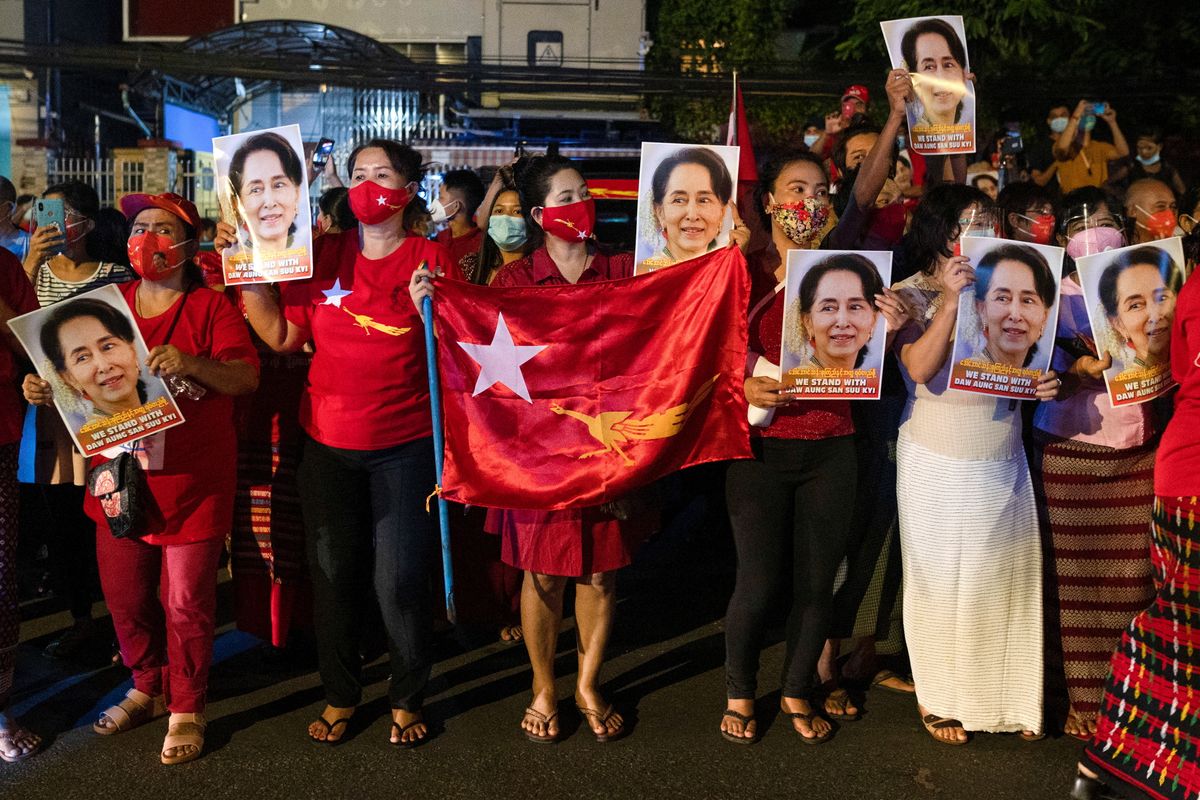 Myanmar's "democratic" elections: Voters in Myanmar voted overwhelmingly on Sunday in support of the National League for Democracy party led by Aung San Suu Kyi, ensuring that it will remain the dominant force in parliament. It was only the second time that voters headed to the polls in a country that's been experimenting with democracy after more than 50 years of military rule. While voter turnout was high, critics say that some 1.5 million people were prevented from voting as part of a deliberate tactic by the joint civilian-military government to disenfranchise voters from ethnic minority states (the election was even cancelled in some of them). The country's ever-powerful military has long been accused of persecuting minority groups (this was reflected in its ethnic cleansing campaign in Rakhine State against Muslim Rohingyas, which were also not allowed to vote). Suu Kyi, for her part, has been accused of turning a blind eye to the genocide despite her credentials as a human rights "warrior." Indeed, the National League for Democracy has its work cut out for it as COVID-19 continues to rip through a country with one of the world's weakest healthcare systems.
---
Bolivia inaugurates new president: A little more than a year after a contested election led to protests and the ouster of Bolivia long-serving leftwing populist President Evo Morales, the country has inaugurated his protégé, Luis Arce, who handily won a do-over election last month. Arce — who served as Morales' top economic official during the years when the government used a natural resource boom to lift millions out of poverty — faces daunting challenges. Bolivia's economy is mired in its worst slump in decades, as the coronavirus pandemic has cratered prices for Bolivia's natural gas and minerals exports. At the same time, Bolivia has one of the world's highest COVID-19 death rates per capita — in part because political upheavals over the past year made it hard for the government to craft an effective policy. Atop all of that, Arce will take control of a country bitterly polarized after a year of turmoil and animosity between Morales' supporters and the conservative opposition that held power in the interim.

Biden names COVID task force: With new coronavirus cases surging in the US, president-elect Joe Biden has already named a transition advisory team charged with fleshing out the incoming administration's plans to get the outbreak under control. It'll be led by former Surgeon General Vivek Murthy (whom GZERO media interviewed here), former FDA commissioner David Kessler, and Dr Marcella-Nunez Smith, a Yale public health expert, and it features an all-star roster of experts and scientists. Although Biden won't have real power to do anything about the pandemic until he takes office in January, the task force will reportedly be working with local and state governments both to assess their needs and, presumably, to advance the Biden team's proposals for broader mask-wearing mandates. We will see how far the task force gets and how politicized this issue becomes during what it is likely to be a very tense transition period. The Trump administration, for its part, isn't allowing the normal transition to proceed.