What We're Watching: Ukraine updates, Qatari gas, North Korean missile tests, Rwanda-Uganda thaw, Portuguese election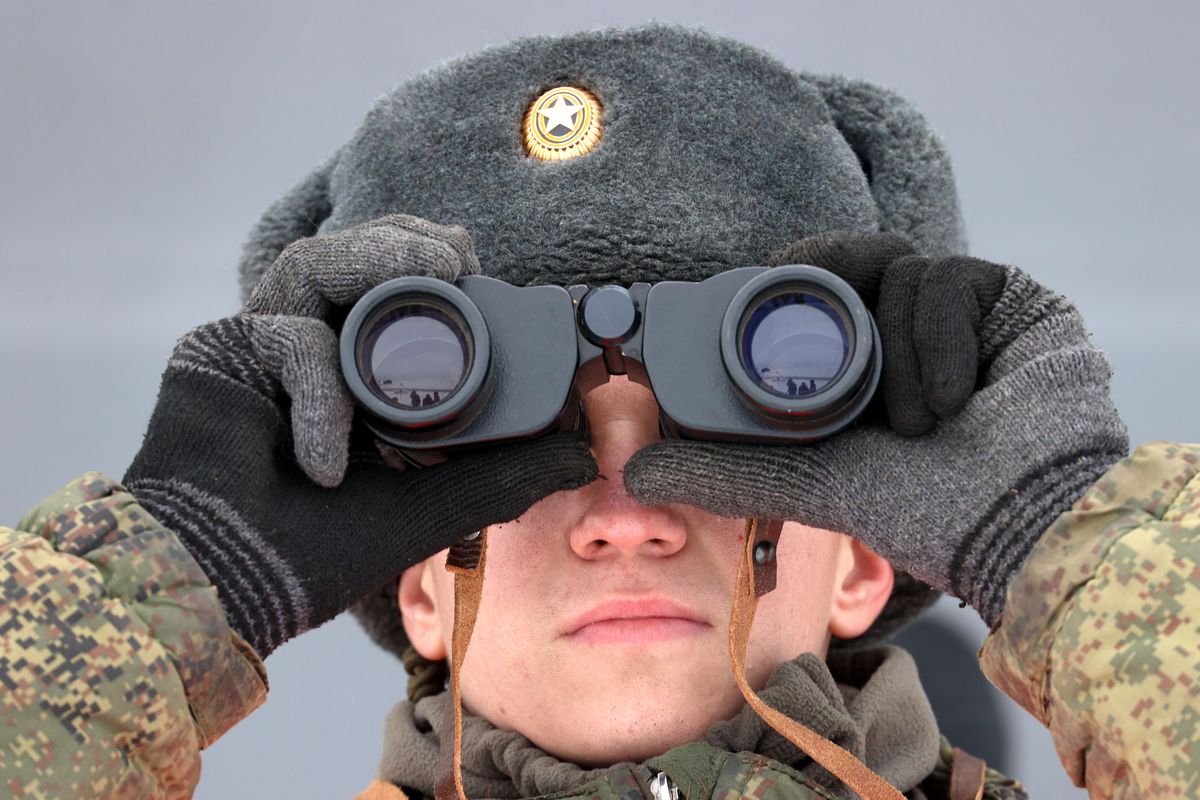 Erik Romanenko/TASS
Ukraine troops, talks, and TV. As Russia moved medical units to support its troops at the Ukrainian border — which the Pentagon assessed as a Cold War throwback — US President Joe Biden now says he'll send a small contingent of American troops to Eastern Europe. Meanwhile, US lawmakers are working on a bipartisan "mother of all sanctions" bill that aims to preempt a Russian invasion. The UK, for its part, upped its game with more troop and air deployments of its own, as well as possible action against Russian oligarchs with London-based assets and connections to Vladimir Putin. On Monday, US diplomats will face off against the Russians at the UN Security Council, although Russia and its ally China will veto any measure they don't like. As for bilateral diplomacy, the US formally rejected Russia's demand that Ukraine be barred from NATO, but another round of talks with Moscow is likely. (By the way, don't miss SNL's take on Russian misinformation in the Ukraine crisis.)
---
Qatar's energy diplomacy. With European countries like Germany worried about being cut off from Russian natural gas if Putin invades Ukraine, the emir of Qatar will arrive at the White House on Monday to offer a possible safety net. NATO has warned that Europe, which relies on Russia for a third of its gas supplies, needs to diversify its energy sources, fast. Washington agrees. That's why the meeting, the first one-on-one between Joe Biden and Sheikh Tamim bin Hamad al-Thani will focus on rerouting energy shipments to Europe. Qatar is the world's second-largest producer of liquified natural gas, but is already pumping at full capacity, mostly to Asia. Still, the Qataris are looking for a solution because that'll allow them to punch even more above their tiny country's weight in global geopolitics. Beyond gas, Biden and al-Thani will also discuss the Iran nuclear talks and especially Afghanistan, where Doha is a big diplomatic player.
North Korean missile tests. North Korea conducted on Sunday its longest-range missile launch since 2017, and seventh test this month. The latest was an intermediate-range ballistic missile that Pyongyang claims can hit the US Pacific island of Guam, one step short of ICBMs that could reach the US mainland. Kim Jong Un's playbook on brinkmanship is well-known: launch a weapon, make global headlines, grab American attention, then get concessions to wiggle out of a diplomatic stalemate on sanctions. But as he tightens his grip on a starving nation beset by COVID and decades of isolation, the timing is significant. Later this week, China, Pyongyang's only major ally, is hosting the Beijing Winter Olympics. Is Kim trying to crash Xi Jinping's party with his own parade? Also, in a sublime twist of irony which can be credited to the bureaucratic whims of international diplomacy, as well as the alphabetic order upon which it grants the position to countries, heavily-armed North Korea will chair the UN Conference on Disarmament for the next four weeks.
Bickering, borders and bottom lines. After a three-year closure that led to rising tensions and big economic losses on both sides, Rwanda plans to reopen its border with Uganda on Monday. Triggered by accusations of Rwandan espionage in Uganda and countercharges of Ugandan interference in Rwandan politics, the truce between the two African countries was reached by a mix of diplomacy and personnel reshuffling. Uganda's President Yoweri Museveni sent peace envoys — including his heir-apparent and son Lt. Gen. Muhoozi Kainerugaba — to negotiate personally with Rwanda's President Paul Kagame. He also removed his military intelligence chief, who had chafed Kigali for years. Uganda is almost four times more populous and ten-fold the size of its southern neighbor. But the border closure hurt its exports more, and the failure of regional intervention compelled Kampala to negotiate a solution to the impasse.
Socialists win Portuguese election.
The ruling center-left Socialist Party of PM António Costa
won
Portugal's legislative election on Sunday, with an unexpected outright majority of seats to
form a government
. In other big election night news, the far-right
Chega
(Enough) party secured almost 9 percent of the vote, becoming the third-largest force in parliament. The result gives a big boost to Costa, who just four months ago failed to push through his 2022 budget because the leftist parties that backed his government voted against it, forcing the president to call a
snap election
. Once he gets his spending plans approved, the PM will be able to tap into the 16.6 billion euros ($18.7 billion) allocated to Portugal by the EU's
pandemic recovery fund
. COVID battered the country's tourism-dependent economy, but under Costa's watch it has bounced back to pre-pandemic levels — thanks in no small part to one of the EU's highest
per capita vaccination rates
.